Sherrill Furniture Supplies America's Home Furnishings
Since 1944, Sherrill Furniture Company and its divisions – including, among others, Hickory White, CTH-Sherrill, MotionCraft, Precedent Furniture, and Whittemore Sherrill Ltd. – have supplied custom home furnishings to major furniture stores and department stores throughout the United States and Canada. With manufacturing centers in the Hickory, North Carolina area, Sherrill Furniture has been providing American and Canadian households with high-quality furnishings for over 70 years. Skilled technicians combine time-honored manufacturing techniques with the very best materials, hand building each piece. Sherrill Furniture Company remains a furniture industry leader and is dedicated to producing home furnishings, known for their quality, fashion, and innovation.
CONNECT WITH AN INTERIOR DESIGNER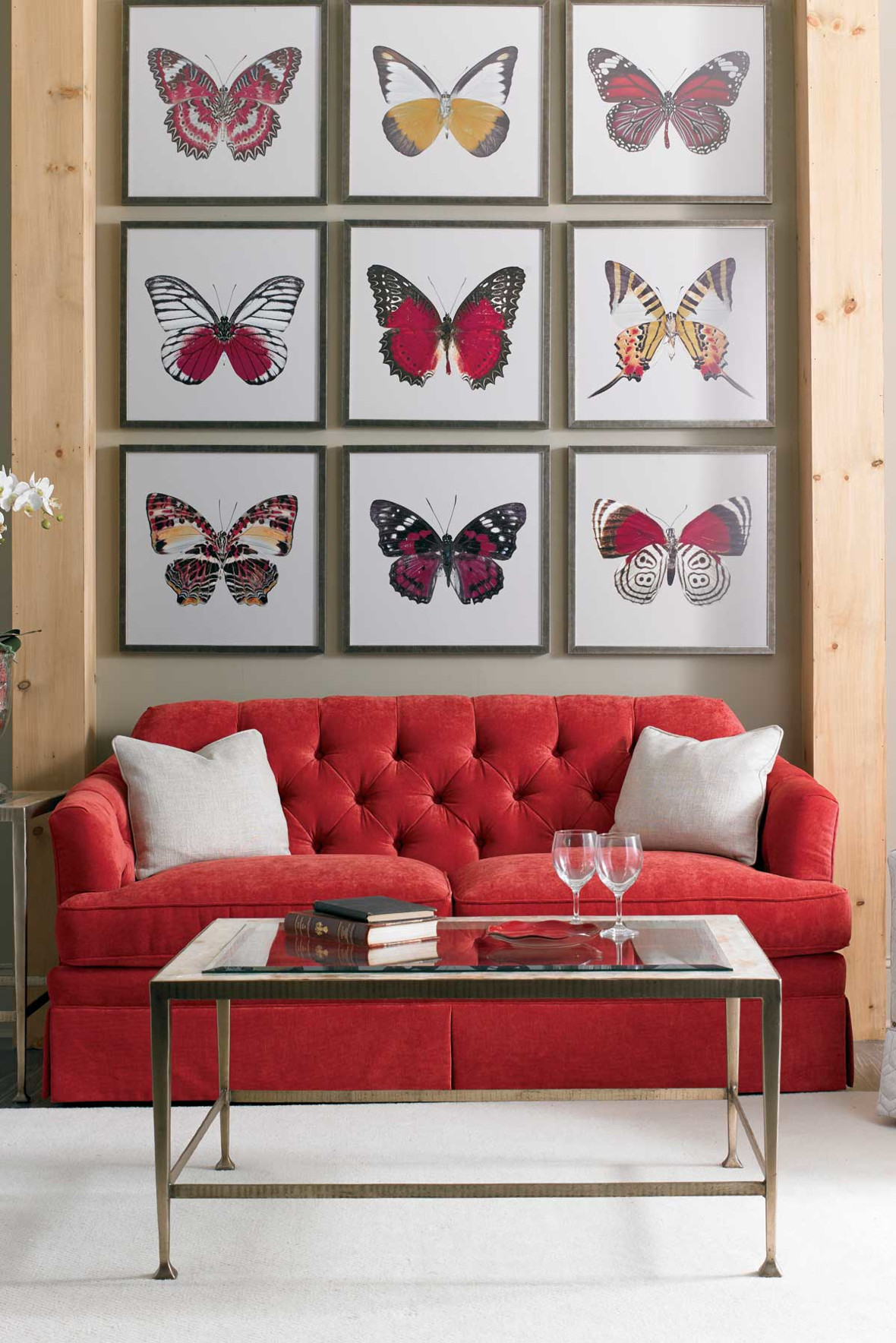 Wooden frames are precisely cut and hand assembled, utilizing double dowels for sturdy, long lasting joints and structural elements. Large corner blocks increase internal stability and 8-way hand tied springs integrate with modern manufacturing methods to create unparalleled custom-made upholstery to fit every need in any space. Choose from an unrivaled assortment of fabrics from the most respected mills in the industry, and pair the perfect print with custom finishes, cushions, throw pillows, welting, and nailhead trim for a unique piece of furniture that fits seamlessly into your own interior design plan.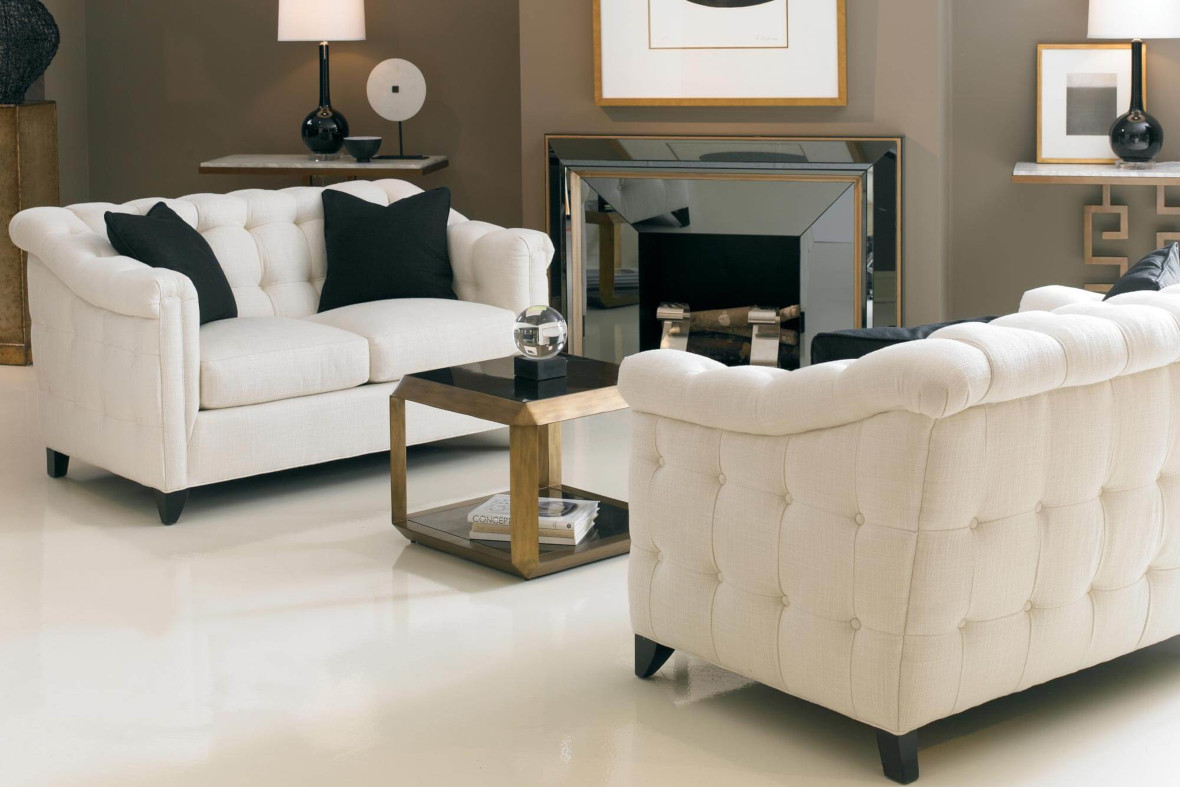 If you'd rather select one of Sherrill Furniture's existing pieces, choose from dozens of upholstered seating options for every room in the home. Accent chairs, benches, and ottomans can bring comfort and style to smaller spaces, while hand-carved chairs can lend panache and an undeniable elegance. Choose a chair and a half or chaise for ample lounging, the perfect companions to a Sherrill Furniture sectional or settee. Sleeper sofas and coordinating loveseats and lounge chairs bring plush, comfortable, and chic profiles to your family spaces and guest areas. Swivel chairs, swivel rockers, and wingback chairs are the perfect addition to common rooms, libraries, dens, or anywhere else you're looking to kick back with a good read and a refreshing drink. Sherrill Furniture dining chairs bring luxurious comfort to everyday spaces.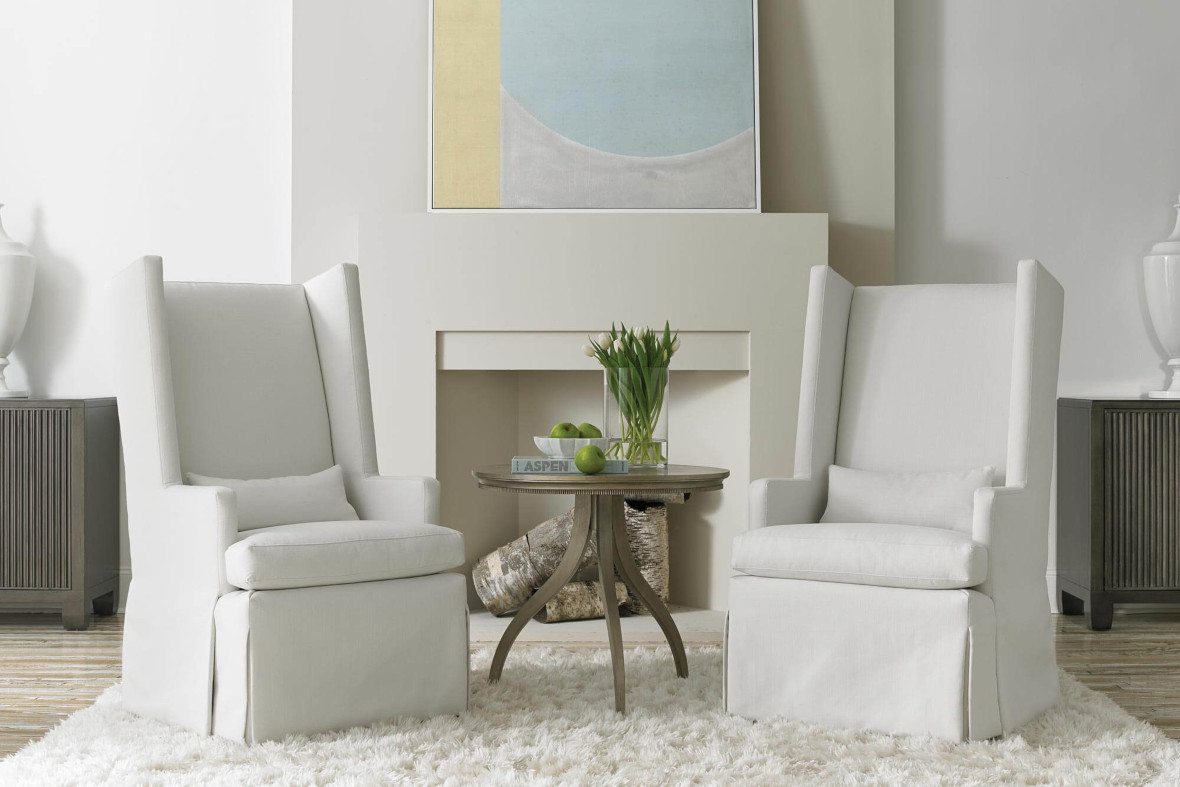 Whatever upholstered seating options you prefer, you can work with our design team to find that just-right combination for your home. If Sherrill Furniture appeals to your sense of style, you can easily shop and order from their collections at Sedlak Interiors. Get in touch to learn more!
Schedule a Time to Meet With Our Sherrill Furniture Experts »