Experts In Interior Design
With an acute eye for aesthetics and a vast knowledge of luxury home furniture, our interior designers can transform any room into a breathtaking masterpiece. Tell us about your project and we'll match you with the perfect designer. They will personally meet with you to further assess your design needs, goals, and personal design style preferences. Good communication is essential, so your designer will keep in touch with you during every phase of the project.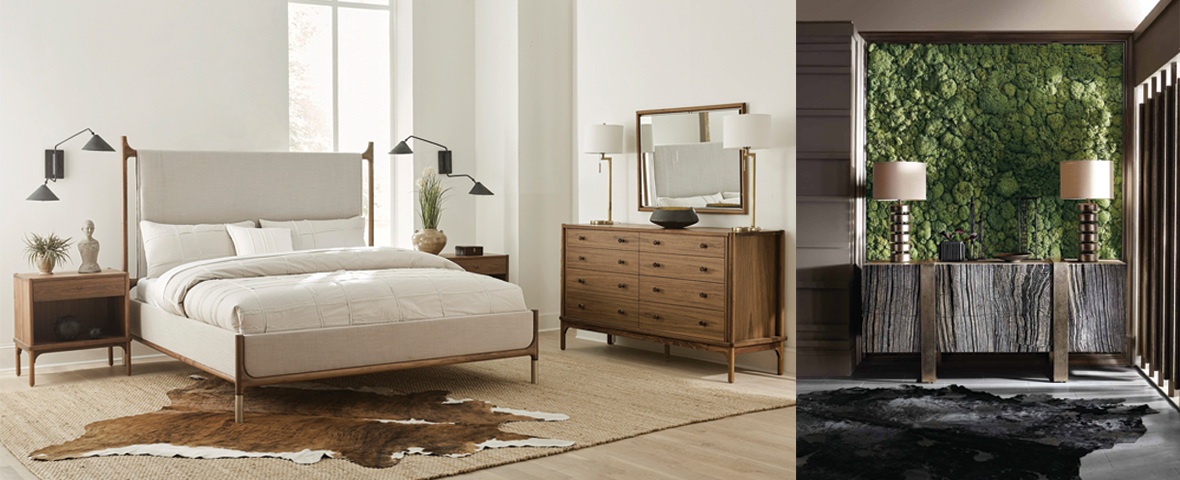 Our designers' skills go well beyond furniture choices. They will work with you to complete your very own designer look with details such as lighting, window coverings, wall finishes, flooring, artwork, and room accents. Whether you want to complement existing décor or fully upgrade your furniture and accessories, Sedlak's interior designers can make your artistic vision a reality!

WHY CHOOSE SEDLAK'S INTERIOR DESIGNERS?
In-home consultations
Sedlak's highly-experienced designer staff is available for in-home consultations on both large and small projects.
Specialized skills
Many of our designers specialize in particular décor styles such as mid-century, modern, traditional, and many more styles! We also have interior designers that specialize in room types and designer furniture brands.
Endless design possibilities
You'll have access to all of our designer brands with thousands of custom upholstery and finish options.
Gallery Showrooms
Our designers can give you a tour of our 27 custom gallery showrooms. Each gallery is organized by category and carefully designed to help you visualize each piece in realistic home settings.
Full service from design to delivery
All furniture is unpacked, inspected, and repaired (if necessary) before delivery. Enjoy free delivery and setup within 60 miles of our headquarters in Solon, Ohio.
Financing
We offer several financing options with convenient monthly payments.
Request an Interior Design Consultation