financing options to suit your needs
Sedlak Interiors offers a range of financing options to suit our customer's needs. We offer 6 or 9 months financing with monthly payments. For additional financing options or other in house account options contact our credit department at ar@sedlakinteriors.com.
6 or 9 months special financing with approved credit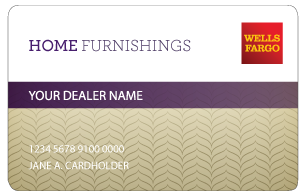 All orders require a minimum of 1/3 down payment. No cancellations or returns of special ordered merchandise. Delivery is required within 30 days of our receiving the merchandise. Storage and 1.5% interest on the unpaid balance will be charged monthly for any item held for more than 30 days. Manufacturers do not guarantee their products for wearability or color-fastness. We are unable to honor adjustments or claims for these properties.