Shop the Street of Dreams®
Sedlak's makes furniture shopping easier. Furnishings are displayed by category in 27 custom gallery showrooms along our Street of Dreams®. Each gallery is carefully designed to help you visualize each piece of furniture in realistic home settings. Our friendly, experienced staff is here to help you every step of the way. Because our sales staff is not commissioned, there's no pressure to buy. They'll help you find the right products at competitive prices. Tell us about your project and we'll match you with the perfect interior designer.
Gallery map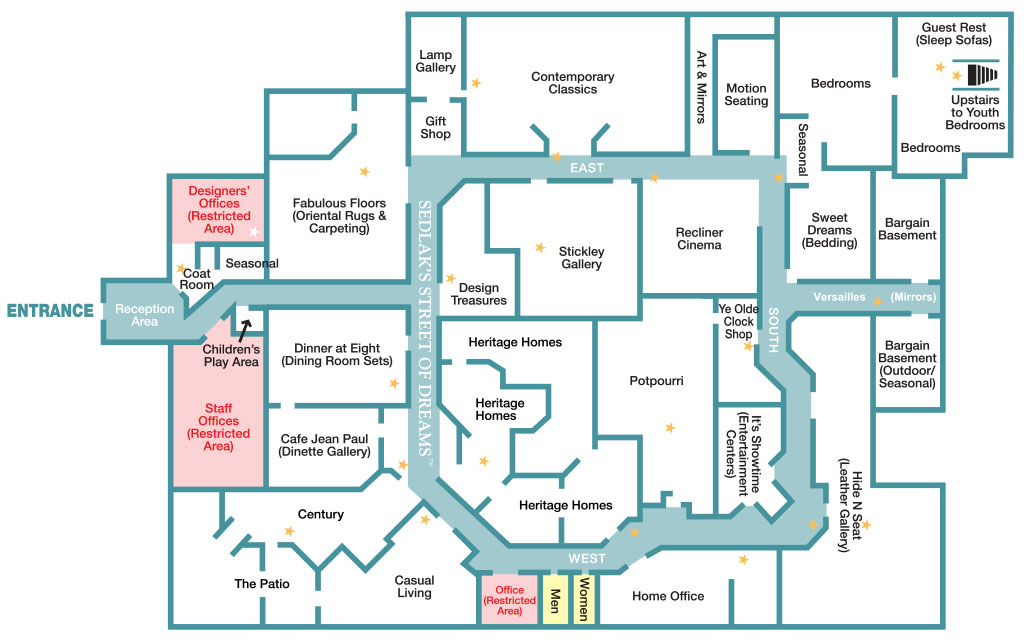 Want to stay up-to-date on our furniture sales and special promotions?