Events & Promotions
Shop CLEARANCE & CLOSEOUTS IN OUR BARGAIN BASEMENT
Visit our Bargain Basement in store to find the great deals on closeout and as-is furniture from the Sedlak Interiors' showroom. We have many items with significantly reduced prices in order to make room for new merchandise. With our ever changing inventory you can find great prices on discounted name brand furniture styles.
The reason we call our clearance area Bargain Basement "No Steps" is because our old store had the clearance selection downstairs. Once we moved our customers would ask, "Where is the bargain basement?" Now we direct them to the Bargain Basement - No Steps which is filled with discontinued styles, as-is pieces and a Stickley closeouts corner.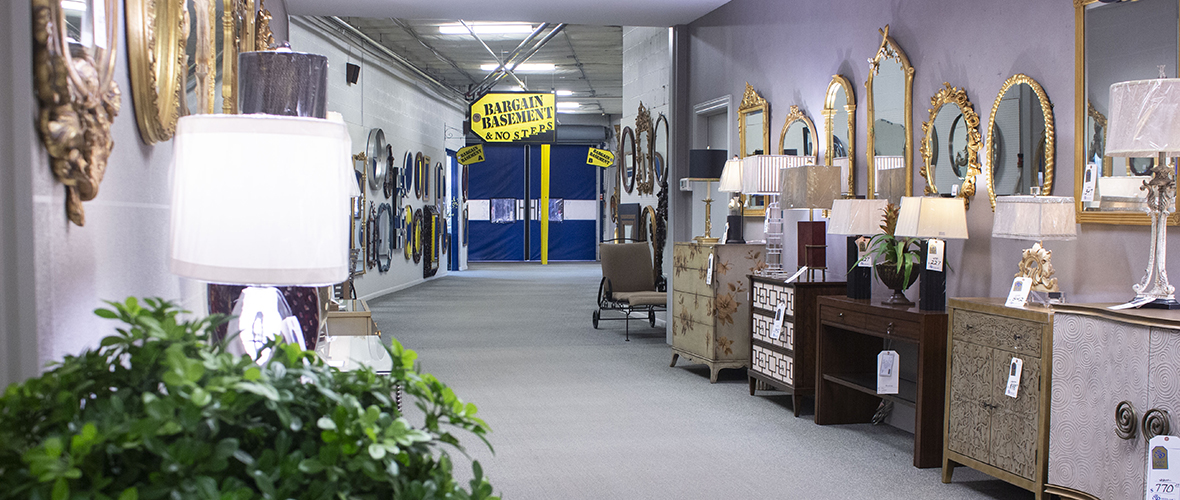 STICKLEY CLOSEOUT CORNER
Our clearance area includes a designated corner for Stickley closeout style pieces. Purchase last chance style heirloom quality furniture from the Stickley family name. Visit our showroom to shop our current inventory and learn more about the Stickley brand.