Superior Quality Iron Furniture from Wesley Allen
Since 1976, Wesley Allen furniture has graced countless homes worldwide, from everyday dining rooms to the most elegant of bedrooms. Wesley Allen's classic craftsmanship and innovative manufacturing combine to deliver the perfect balance of form and function. The company offers an unrivaled number of styles, configurations, and finishes to blend their pieces beautifully into your interior design plan. Wesley Allen iron beds, benches, stools, and dining sets are meticulously handcrafted, proudly made in the United States, and––thanks to their full customization program––uniquely yours. Their team of spirited craftspeople guide each piece through an extensive artistic engineering process, based on the company's commitment to historic-quality standards, innovative designs, and exceptional product lines.
CONNECT WITH AN INTERIOR DESIGNER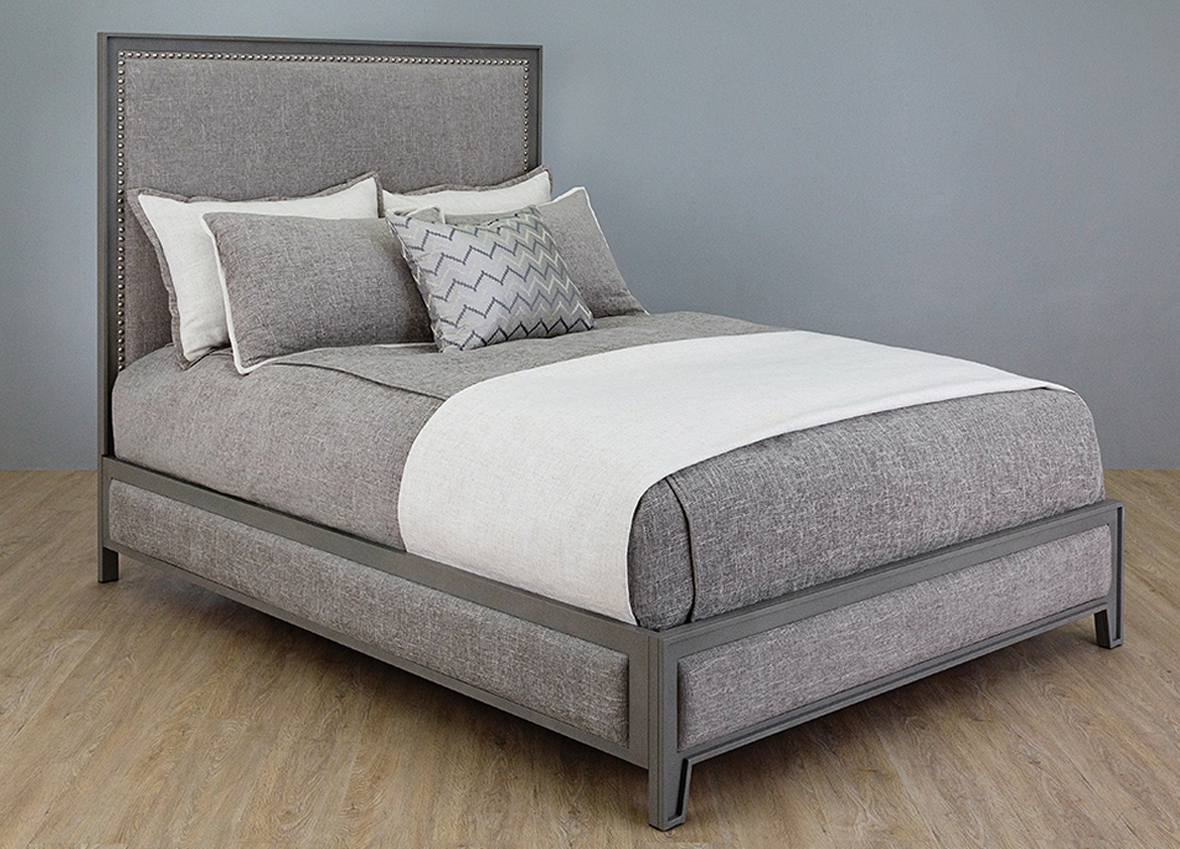 Beyond their dedication to production, Wesley Allen has also displayed integrity to the environment by aligning company needs with those of the natural world. Facilities are powered by solar energy, eco-friendly finishes contribute to their zero-emissions goals, and their high-quality products are sustainable by nature as they are built to endure for generations to come. All the while, quality and aesthetics are never compromised, and company culture remains close-knit.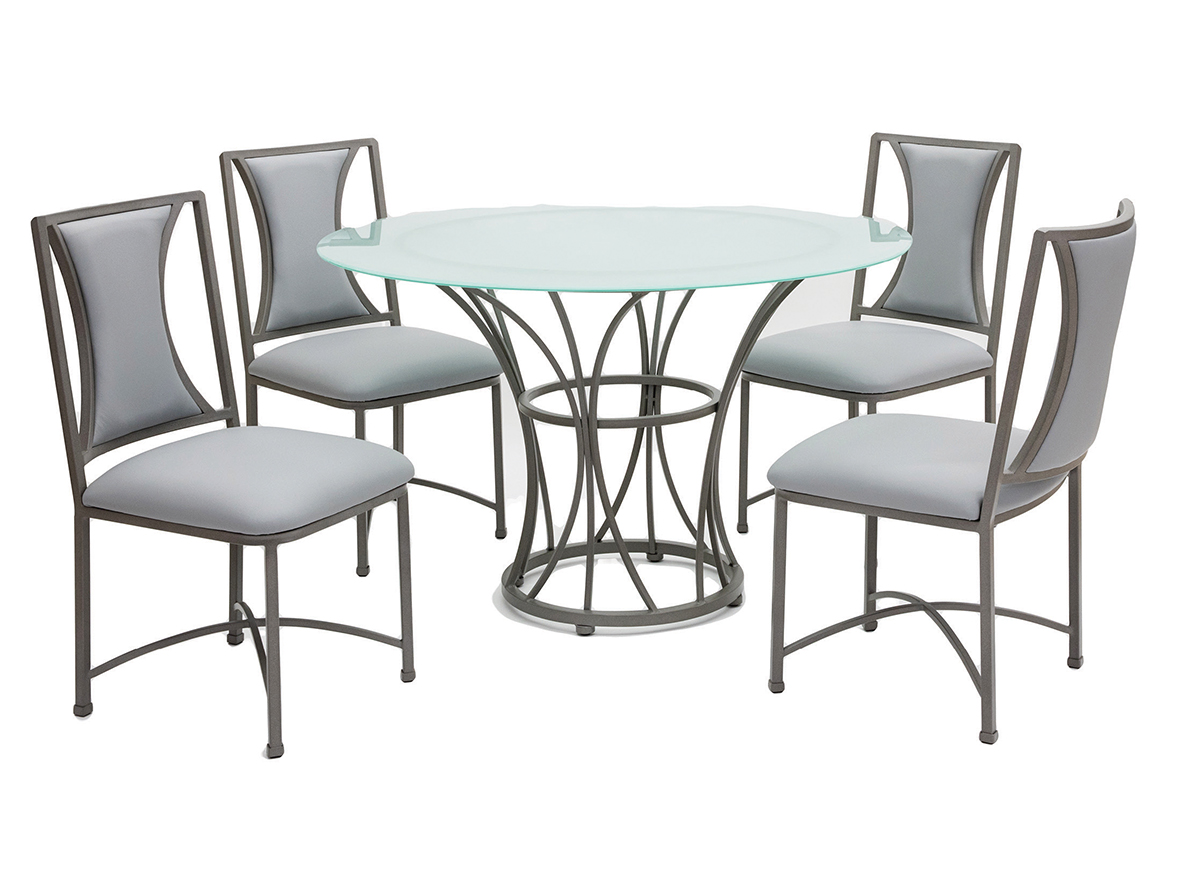 Handmade, designer iron furniture offers unmatched durability and versatility and truly stands apart as an eclectic statement piece in any home. Artisans use techniques such as unibody construction and hand-poured casting along with their exclusive powerbond finish and patented Millennium Frames to ensure every bed's stability and support. Wesley Allen iron beds and furnishings are truly the strongest and most durable available in the industry. Pair their structural elements with a multi-layered, hand-applied finish and a high-end fabric or bonded leather of your choice and you'll have a piece that's genuinely one-of-a-kind.
Wesley Allen wrought iron beds boast classic curvature alongside clean, contemporary designs and also incorporate upholstery and classic techniques. From a sprawling bed for the master bedroom, to a daybed for the guest room or small juvenile beds for the kids' rooms, a Wesley Allen bed is always stylish, durable, and supportive. Bring the same caliber of craftsmanship to your entertainment and dining areas, with both stationary and swivel bar stools, dining sets, and benches for additional seating.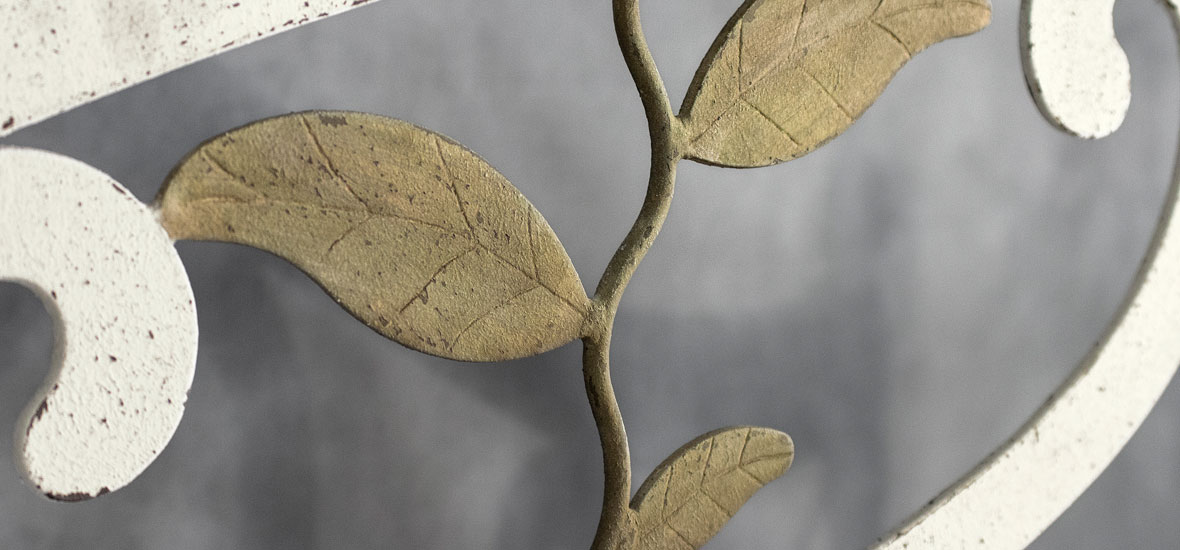 If Wesley Allen's collection of wrought iron furnishings appeals to your sense of style, you can easily shop and order from their collections at Sedlak Interiors. Get in touch to learn more!