Alluring Design for Outdoors
Invoke the mystery and allure of the tropics with the Tommy Bahama Outdoor Living brand. If you are as particular about your outdoor living space as your indoor space, you'll love the wonderful designs of Lexington Tommy Bahama Outdoor furnishings. The colors and patterns are vibrant, weather-resistant and alluring, the construction is impeccable, and the design is modern and exciting.

Accent Natural Features
By using natural products in its designs and lavish, opulent finishes, the Tommy Bahama Outdoor furnishings collections creates striking and eclectic outdoor designs. Clients can create an entire outdoor space filled with fine furniture to accent natural highlights. Everything is handcrafted and the company allows you to select those special embellishments that will make the designs perfect for your spaces.
The outdoor living space of the home is more important today than ever before. People are paying just as much attention to the outer design of their home as they are to its interior. That goes beyond landscape design to include outdoor furnishings.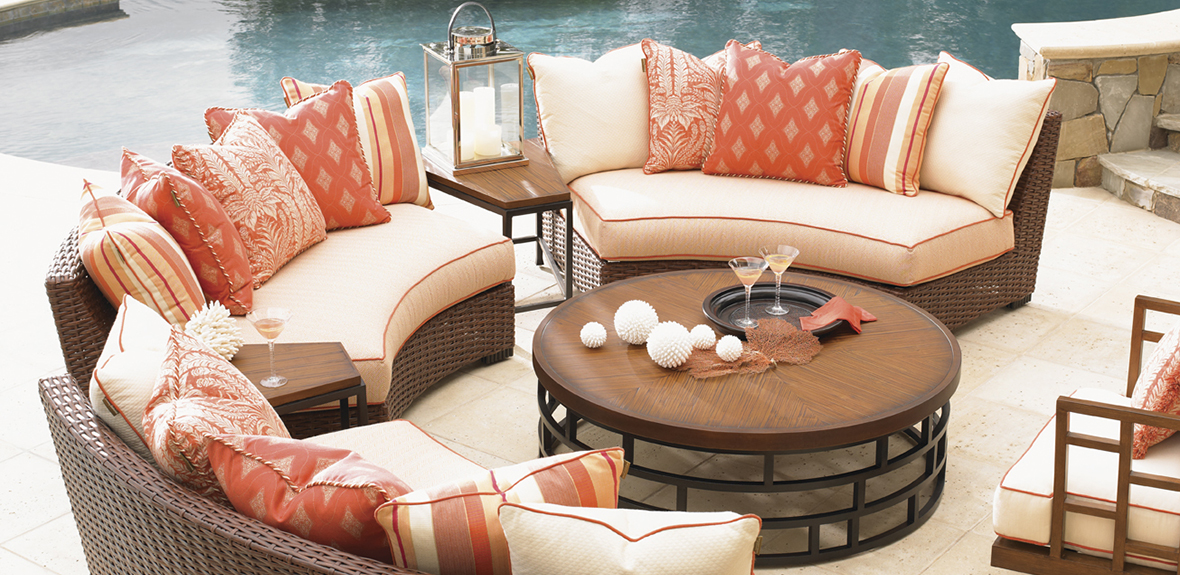 Tommy Bahama Outdoor Portfolio Styles:
Aviano
This style brings the colors of the sea to create a serene setting in your yard. The cushions are as durable as they are beautiful with sturdy Weather Guard cushions.
Kingston Sedona
Featuring the colors of the Arizona desert, this style uses complex Tuscan-style patterns and beautiful ebony and bronze accents to highlight these pieces.
Misty Garden
Think a gorgeous French garden when describing this gorgeous design. Custom porcelain and glass tops top off this beautiful ensemble.
Blue Olive
A classic Herringbone design and all-weather wicker provide a durable and beautiful look for outdoor leisure and entertaining. Plush, durable cushions complete the look.
Island Estate Lanai
Those who are fans of classic wicker will love its accents in this natural and beautiful style. With its own custom shapes and designs, it's the perfect, refined island look to help create an outdoor paradise.
Del Mar
Those who are a fan of shark, crisp, modern styling, will love the furniture in this style. Fabric and materials combine to create the perfect accent to a contemporary outdoor space.
Black Sands
Neo-traditional styling and outstanding custom tortoiseshell finishes make this gorgeous handcrafted piece the ideal style to set off your outdoor living space.
Cypress Point Ocean Terrace
Sturdy, woven wicker and an aluminum finish that has the look of aged iron. This style offers a basic palette you can either spice up keep neutral according to your tastes.
Marimba
Colors and styling that create the illusion of an exotic safari. Weather resistant wicker sports a black finish accent the sensual circular patterns of the pieces.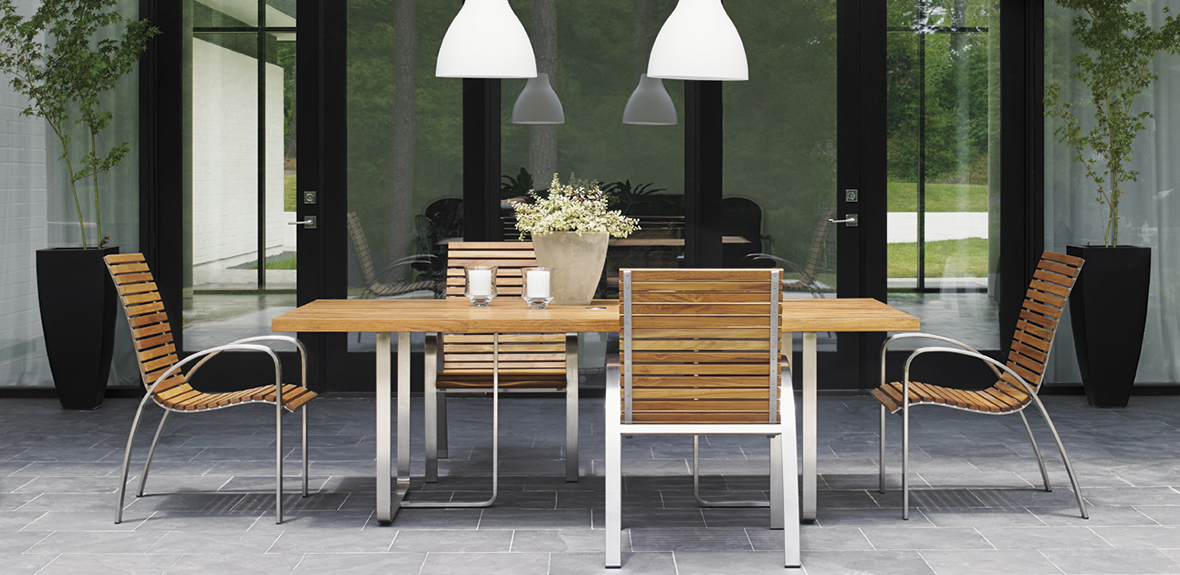 Schedule a Time to Meet With Our Tommy Bahama Outdoor Living Experts »