Home Adornment and Stylish Educational Tools from Replogle Globes
Replogle Globes continues its founder's mission to deliver globes to an ever broader audience. Luther Replogle brought his vision of "a globe in every home" to life, beginning in 1930, along with his wife, Elizabeth. Replogle began as a small, handmade operation in a Chicago apartment with the goal of bringing the globe out of the classroom, elevating this common educational tool to a thing of greater design and elegance. And that legacy continues to this day.
From humble beginnings to the world's largest manufacturer of globes, Replogle Globes offers handcrafted masterpieces along with classroom models, helping customers to better understand their world. Globes are still handmade with painstaking care and precision, near Chicago, USA, by dedicated artisans. The company firmly believes in carrying their weight of social responsibility and employing sustainable, eco-friendly practices. They also take cartography seriously, and make every effort possible to keep their products relevant and up-to-date.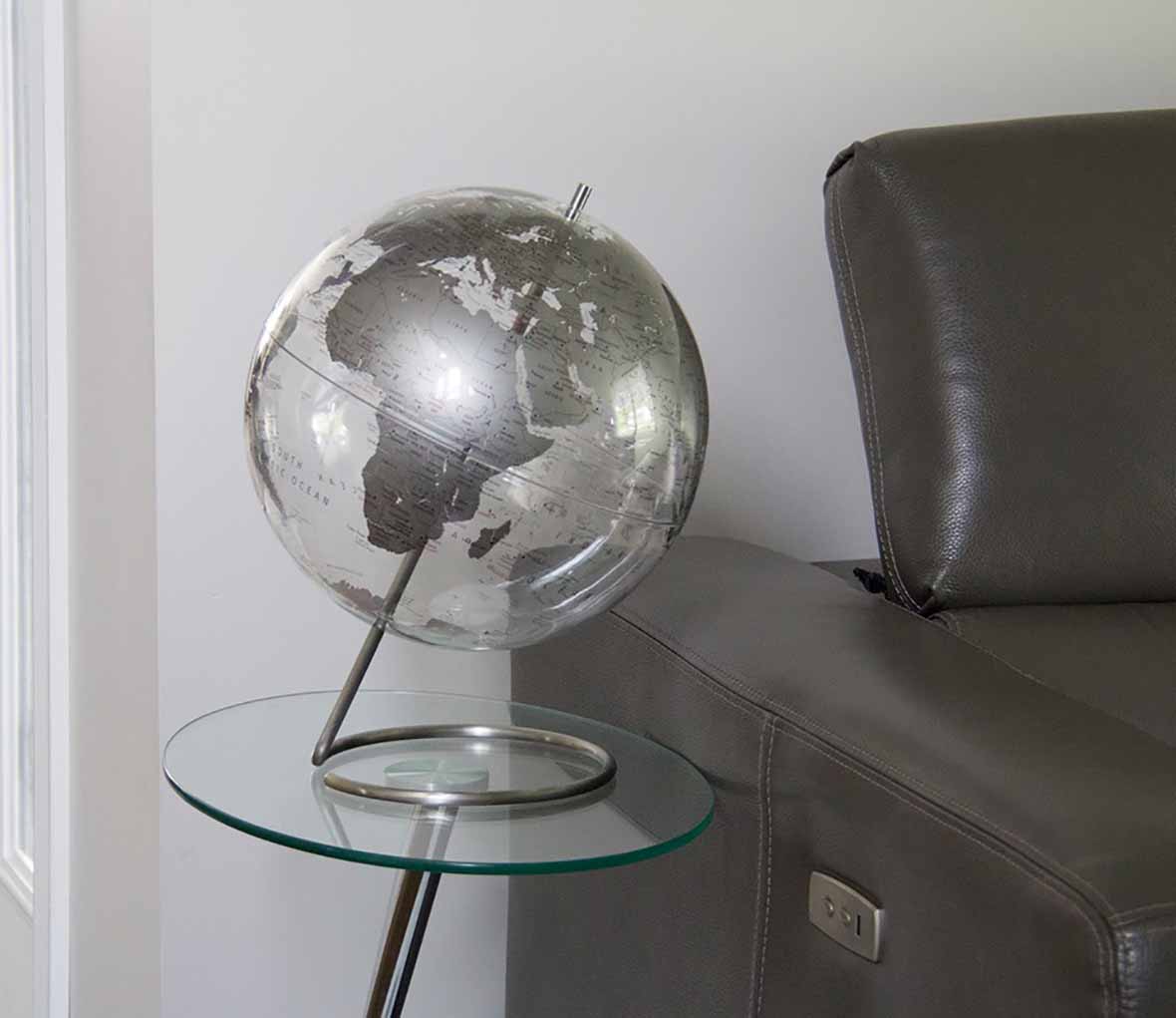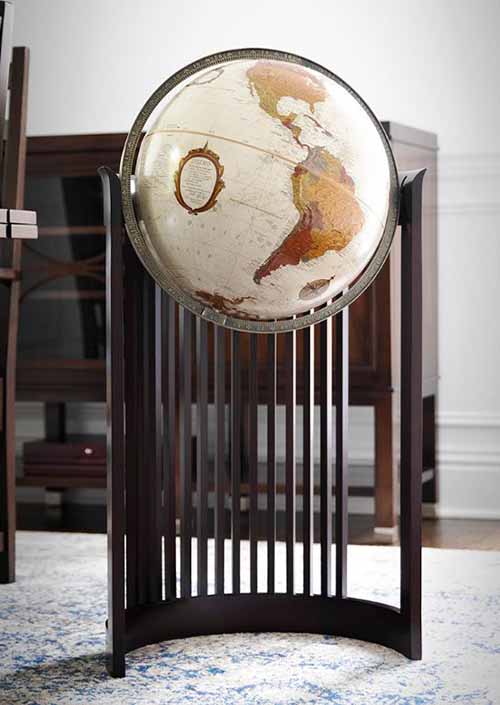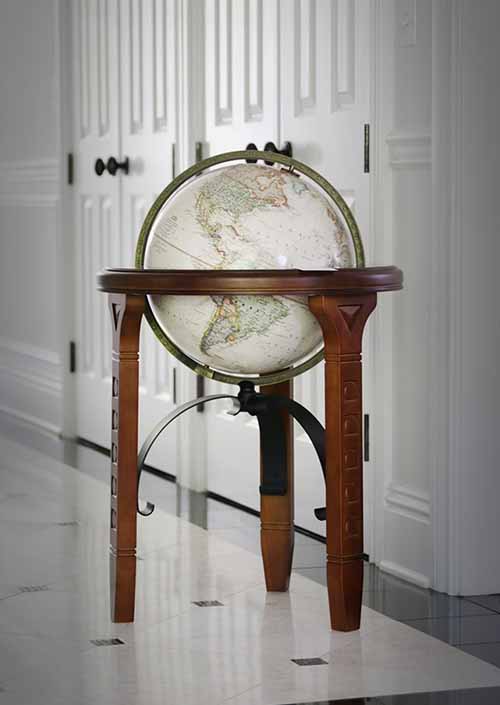 Replogle Globes for Every Space
Encouraging a sense of wonder is part of what Replogle Globes does best, with heirloom globes that seem to emerge from any given well-worn page of history. Models with an antique flair perch atop a solid hardwood stand, detailed with hand-rubbed inlays, and include illumination and a full die-cast numbered meridian. Globes are available in floor models that include raised-relief designs and are perfect conversation pieces for a den, study, library, entryway, or common room. Smaller desktop globes make an ideal addition to office or learning spaces, and the more dynamic globes included in the Frank Lloyd Wright and National Geographic collections are sure to impress. Modern metal globes bring this art form firmly into the 21st century, and offer as much artistic beauty as practicality. Globes range from small offerings under 10" to large, 32" selections.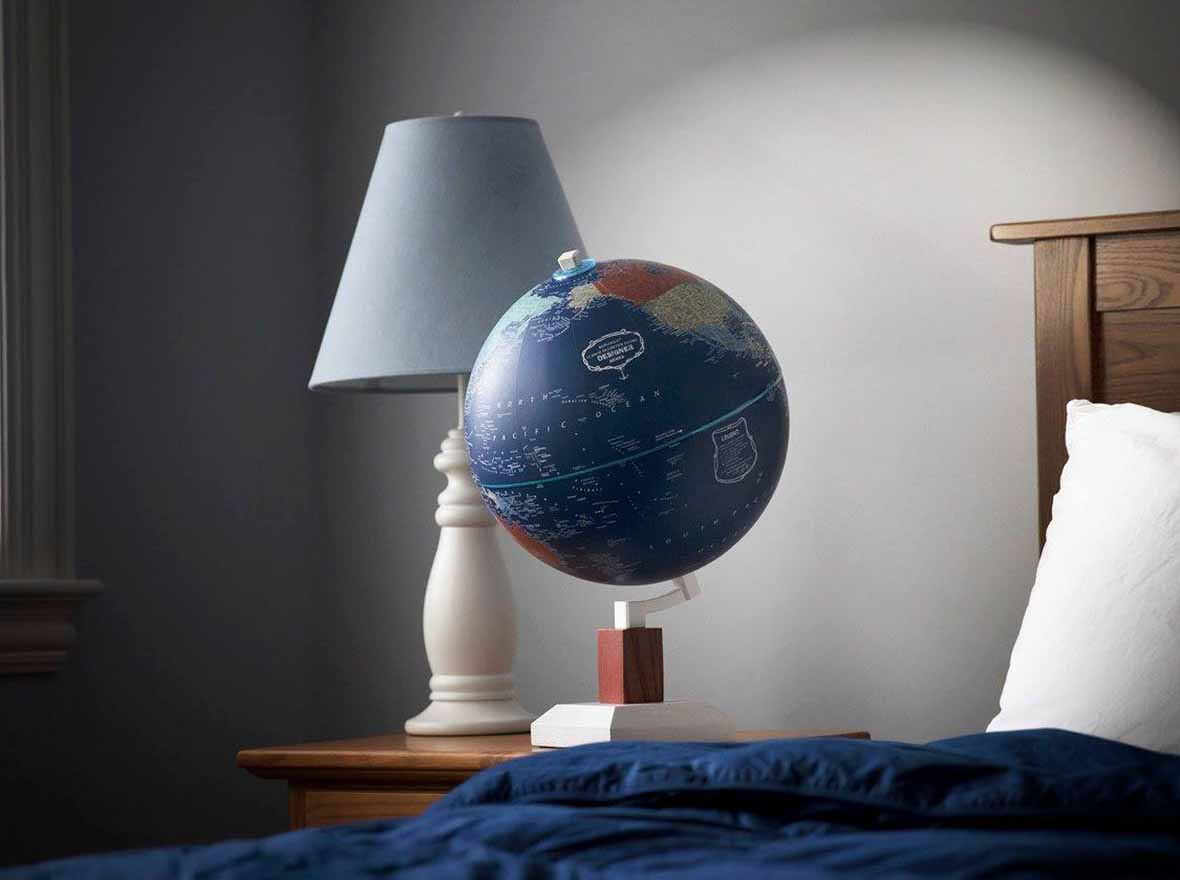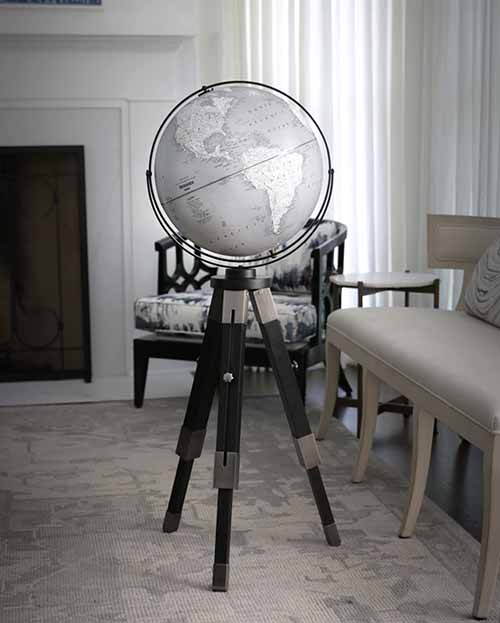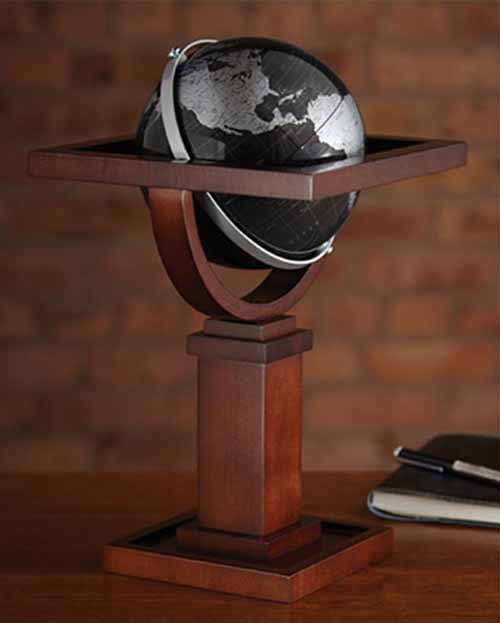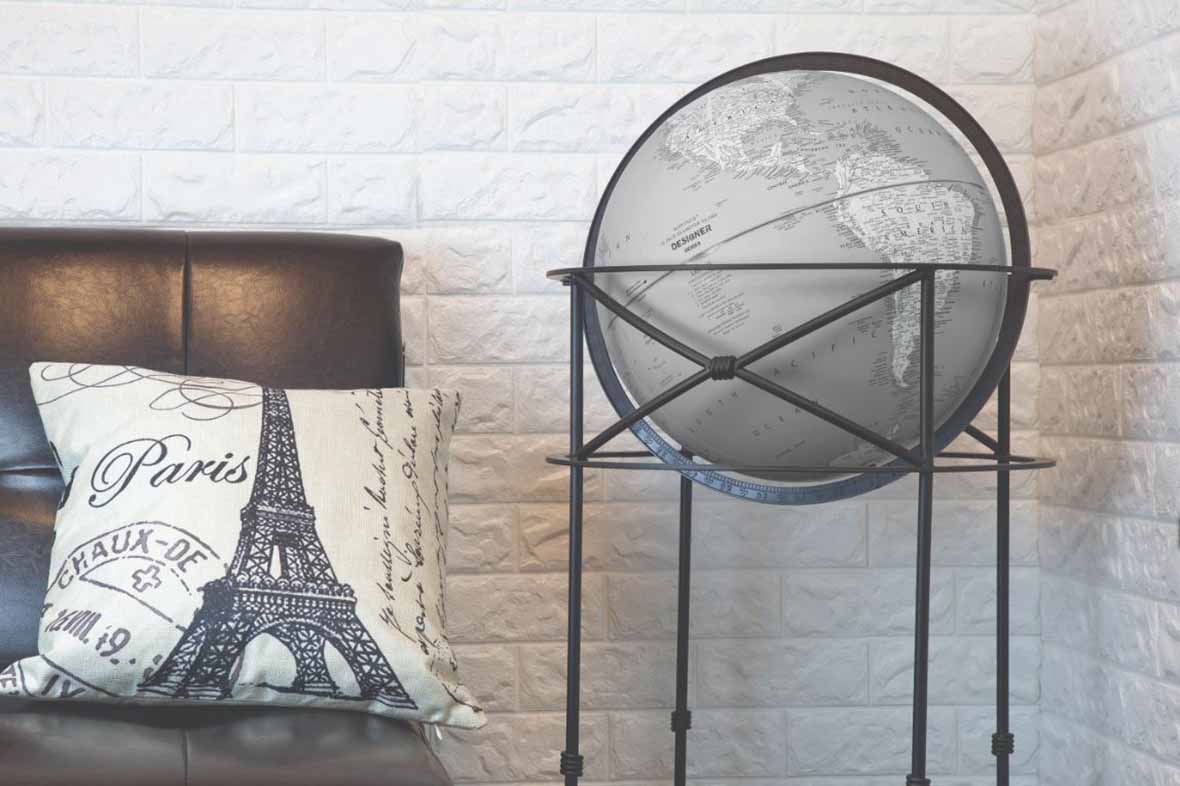 If you feel that a piece from Replogle Globes could enhance your interior design scheme, you can work with the team at Sedlak Interiors to shop for and order the perfect model. Get in touch to learn more!