Masland Carpets and Rugs: Strong Heritage and Modern Innovation
Founded in Pennsylvania in 1866, Masland Carpets and Rugs has deep roots in the textile trade. Over 140 years later they are still following the tradition of manufacturing high-quality floor coverings. Their large facilities and state-of-the-art technology allow for quality checks throughout the manufacturing process. Today, Masland is known for producing new and original products that exemplify originality, innovative construction, and color treatment. Each Masland carpet and rug offers owners enduring elegance and beauty.
If Masland carpets, rugs, or vinyl flooring appeal to your sense of style, you can easily shop and order from their collections at Sedlak Interiors. Get in touch to learn more!
CONNECT WITH AN INTERIOR DESIGNER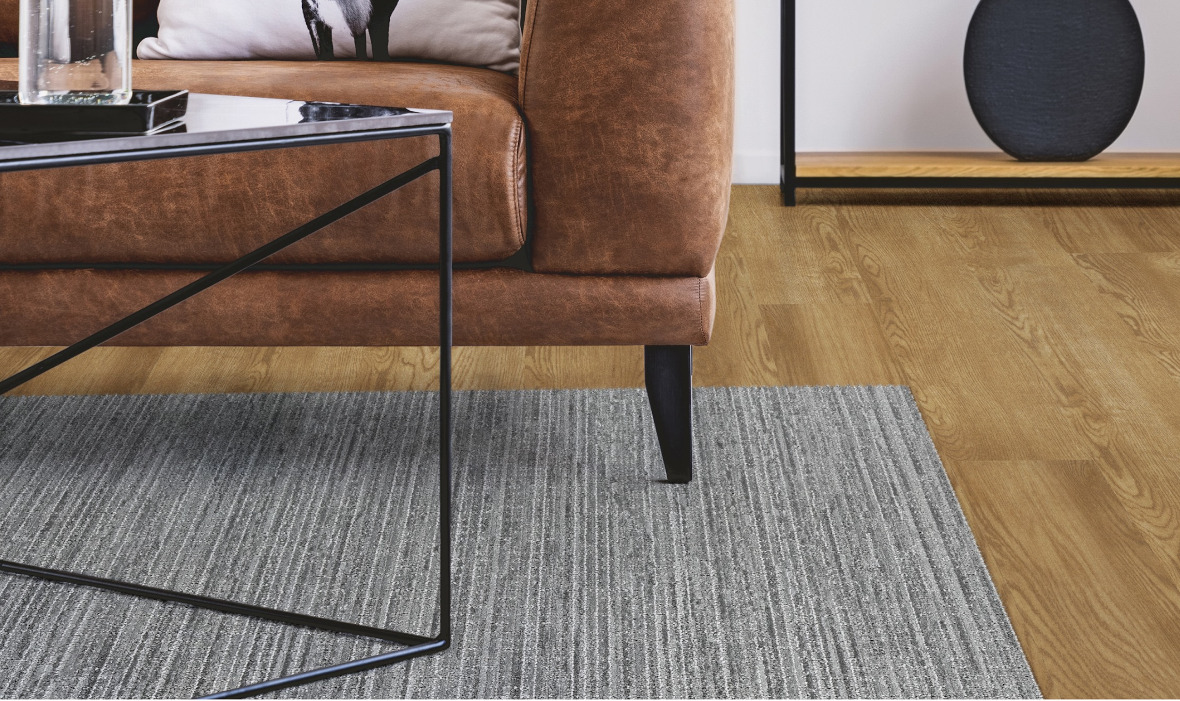 Masland's Commitment to Environmental Responsibility
As part of The Dixie Group, Masland pursues the organization's goal of building a healthier planet for everyone, and embraces four basic principles: sustainability, conservation, effective waste management, and recycling. Besides utilizing modern technological advances to reuse and transform materials that would otherwise end up in landfills, they also invest in local communities when hiring skilled workers. Masland looks for every opportunity to use sustainable and recycled materials when producing their gorgeous carpets and rugs. Smart planning reduces resource consumption, and centralized operations reduce transportation needs. Masland opts for energy alternatives when possible and has spearheaded environmental initiatives. Every product produced is both certified by the CRI Green Label Plus program and proven to have low indoor emissions.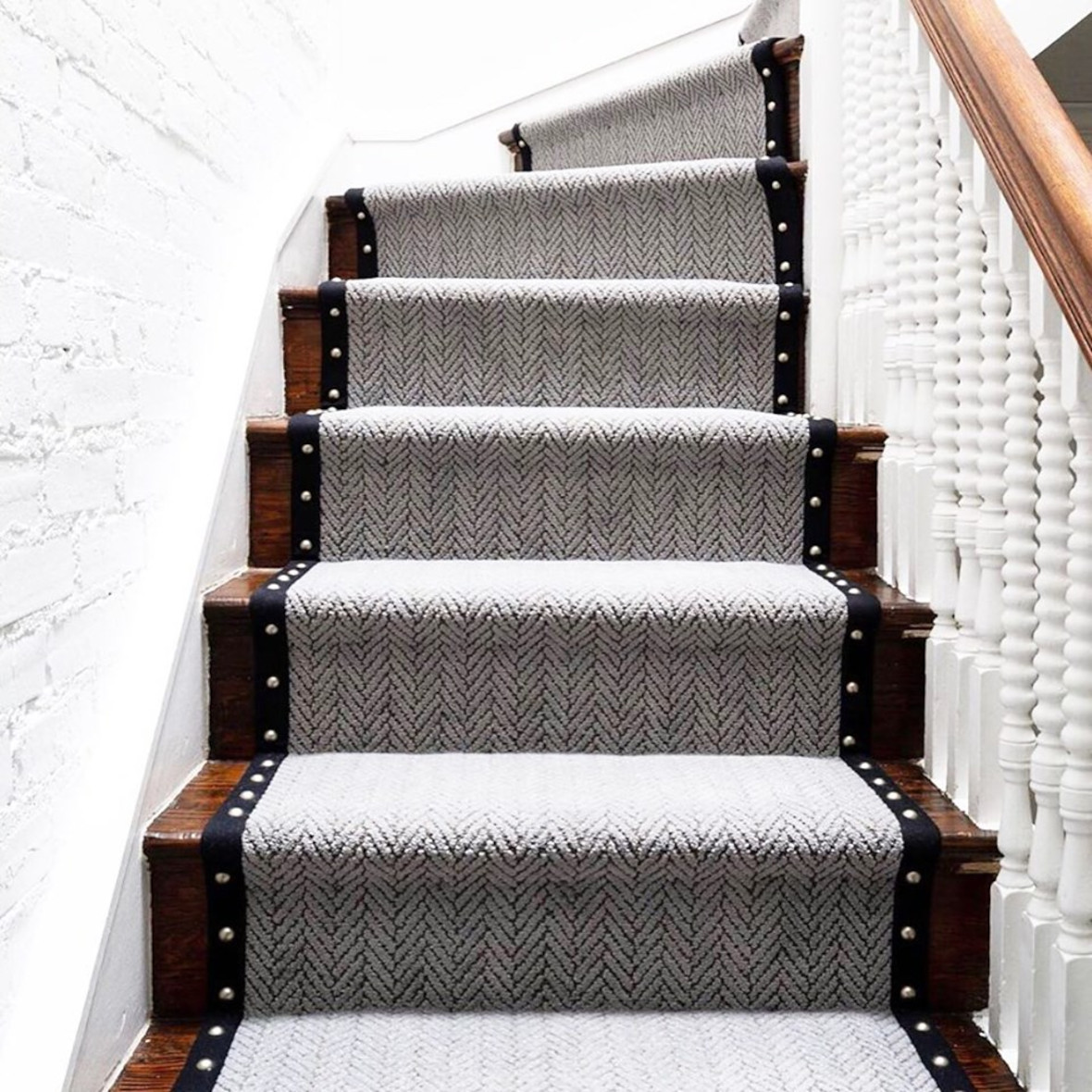 High Quality Flooring for Home, Office, and Hospitality
Masland offers an array of subdued hues and soft tones, along with lively patterning, but always with a touch of elegance and obvious quality. Broadloom carpets are available in wool and nylon, and their EnVision66™ fiber incorporates impressive resistance to traffic and wear. Pet owners and businesses that cater to or welcome pets will be happy to know that Masland's EnVisionSD™ fiber that's used on a wide variety of rugs and carpets offers outstanding durability, stain resistance, and soil protection.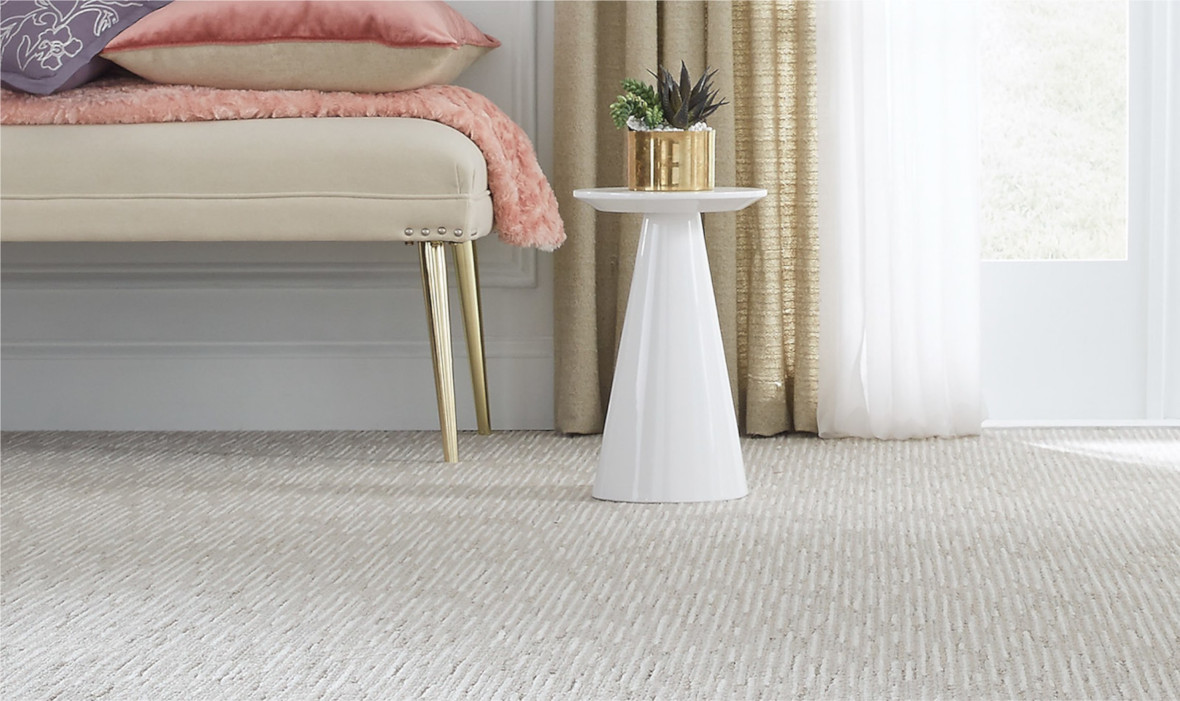 TRUCOR™ PRIME is Masland's luxury vinyl flooring option, available in a variety of hues and shades, ranging from warm to cool and dark to light. Their vinyl flooring lends the realistic warmth of natural wood grain to any space. And area rugs complement any flooring option, providing added protection in high traffic areas and a bright spot to complement your interior design approach. Masland carpets and rugs are also ideal in commercial applications. Masland Energy is the company's on-trend collection of commercial broadloom, carpet tile, and hard surface products. These durable but beautiful floor coverings are carefully designed for commercial spaces, and are ideal for corporate, hospitality, and professional office locations.