Modern Innovation and High Style form Majestic Mirror
Majestic Mirror & Frame was established in 1994 by industry visionary Alan Mandel. His expertise in developing and sourcing products has allowed the company to provide superior, high-quality, and competitively-priced products. Today Majestic Mirror continues to be a leading manufacturer, distributor, and innovator, providing designer bathroom mirrors for the hospitality design, multifamily, healthcare, and retail furniture industries, as well as being available to homeowners. Their designs and products accommodate interior design schemes from traditional and transitional to modern, and will add both practicality and beauty to any space. Key materials used include wood, gesso, urethane, metal, styrene, leather, shells, and skins, and style is expressed using custom and artful designs, sizes, and finishes, always complemented by master craftsmanship.
If Majestic Mirror's selections appeal to your sense of style, you can easily shop and order from their collections at Sedlak Interiors. Get in touch to learn more!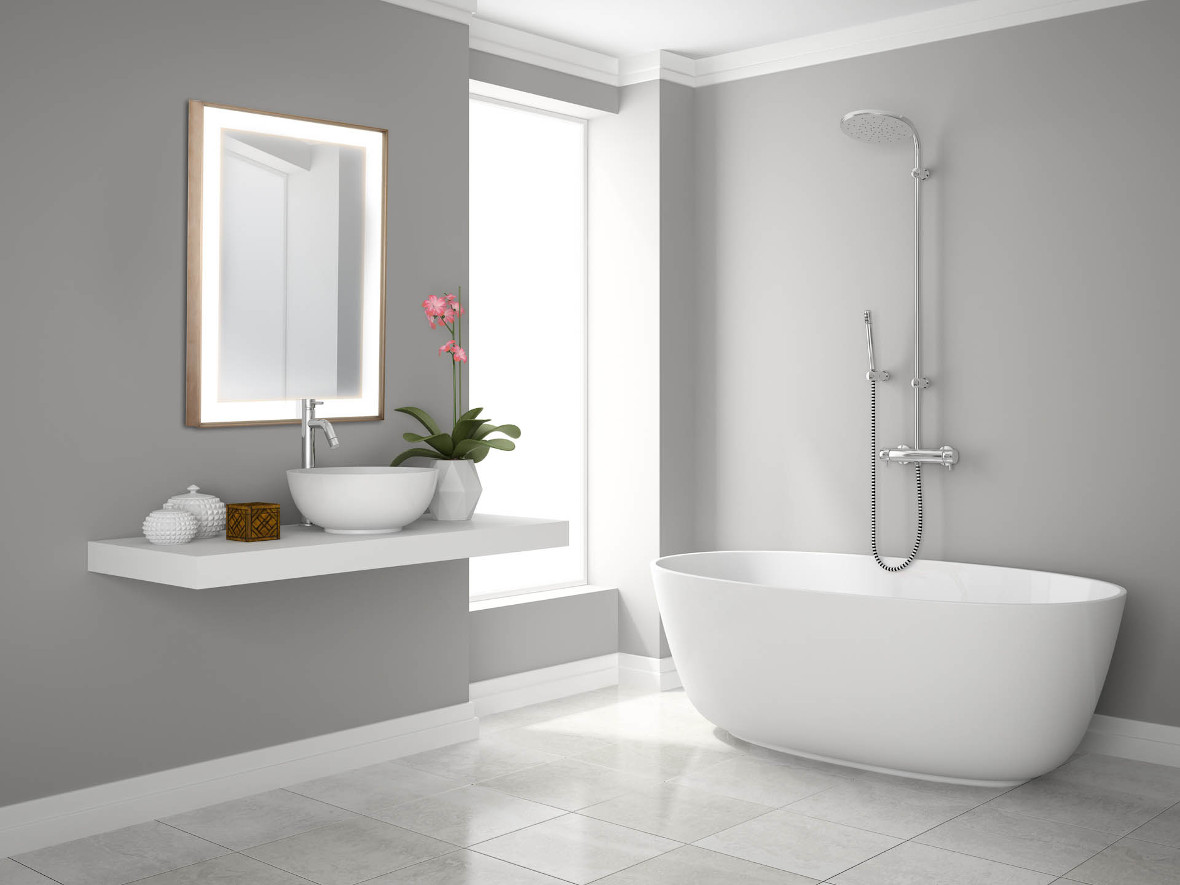 Backlit LED Mirrors
Majestic Mirror & Frame is proud to offer innovative, eco-friendly, low maintenance options in backlit LED mirrors. Their selections feature bold designs while reducing energy consumption and environmental impact. Backlit LED mirrors incorporate custom-made lights from CLEANLIFE® ENERGY, a global leader in LED technology, and are dramatically brighter than traditional options while still boasting even light distribution.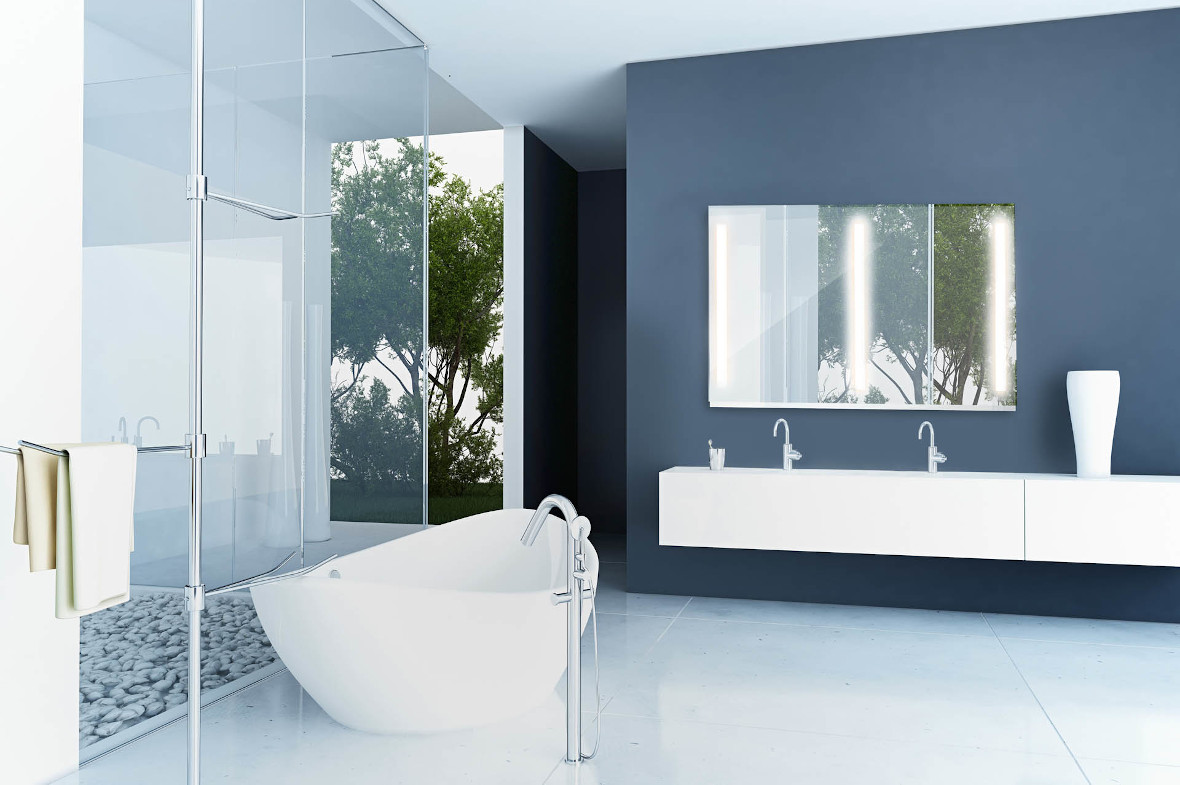 Majestic Mirror Medicine Cabinets and Makeup Mirrors
The Medicine Cabinet Collection took into account years of research and client feedback before presenting the finished product: an affordable medicine cabinet mirror that doesn't sacrifice quality, design, or features. Every medicine cabinet features soft close hinges, interior glass shelves, an interior mirrored door, and a convenient electrical outlet. Their collection includes an array of styles for every project and any budget.
Combining fashion with function, Majestic Mirror's collection of makeup mirrors come in a wide variety of styles, finishes, sizes, and mounting options. Each one suits a specific need and provides a stunningly clear reflected image.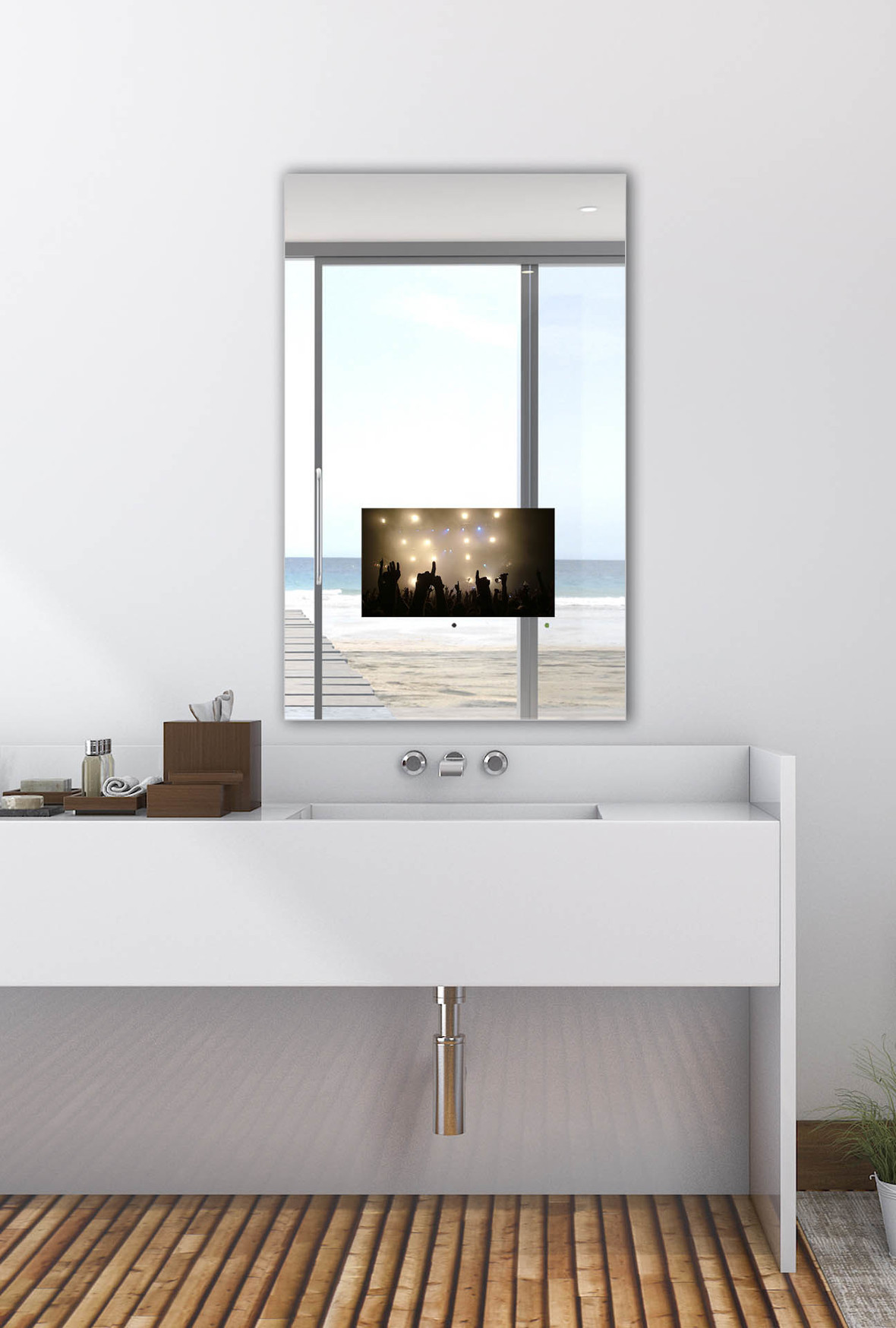 Elegant and Innovative TV Mirrors
Majestic Mirror & Frame is proud to offer the PVT Mirror and FVT Mirror. Both feature a built-in LCD TV screen. This ultra-bright lighted mirror is combined with either a crystal clear or darker shade of television screen that transmits an easy-to-view image. The TV can then simply be switched off to revert to a reflective surface.The beauty of such a large, elegant, modern mirror shines through. TV mirrors are ideal for guest rooms or to make the best use of a hospitality space.
Stylish Options from Majestic Mirrors
If you're looking for a statement mirror to adorn your hospitality property, Majestic Mirrors has some daring and alluring offerings. These mirrors are larger-than-life and feature the notable use of unusual materials, techniques, and designs. Their "cut and join" program enables you to order custom-sized mirrors in the style and finish of your choice. Choose fine detailing to make the mirror unique to you.