History-Focused Fine Furniture from Maitland-Smith
Maitland-Smith artisans have been creating exquisite and unique decorative accessories, lighting, elegant mirrors and accent furniture for over four decades. The company was founded by a London antique dealer with the eye of a connoisseur, and has always centered efforts on producing fine furnishings of the highest quality with breathtaking execution. Artisans employ manual, time-honored techniques, echoing the skills of civilizations gone by. Today, Maitland-Smith carries on the tradition of creating high quality, stunning accents for the home. Design partners Tony Duquette Studios, their president, Hutton Wilkinson, and also Celerie Kemble and Susan Hable Smith collaborate with the company to create an array of design options that are sure to both delight and impress.
If Maitland-Smith's aesthetic appeals to your sense of style, you can easily shop and order from their nearly endless furniture, lighting, and accessory collections at Sedlak Interiors. Get in touch to learn more!
CONNECT WITH AN INTERIOR DESIGNER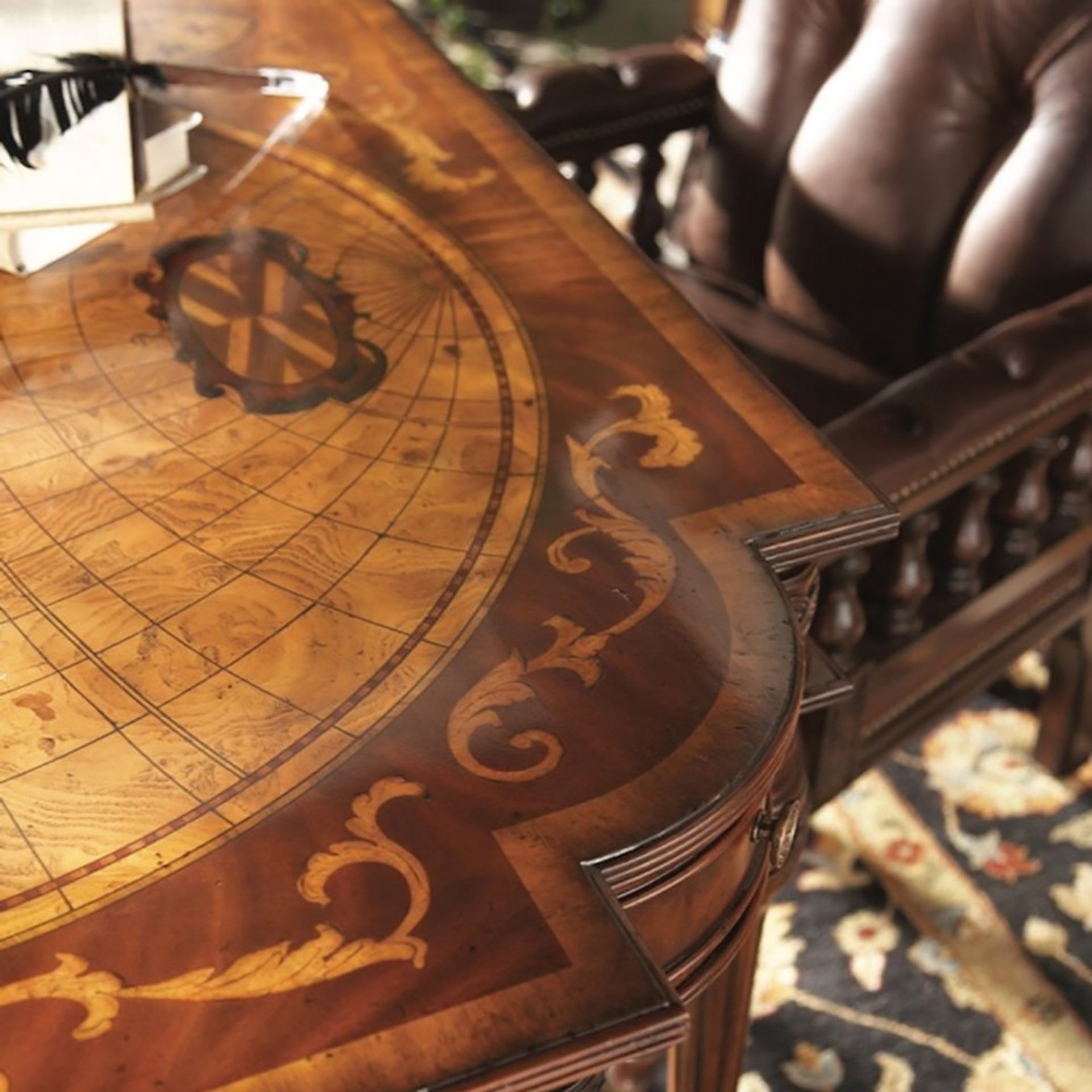 Preserved History and Undeniable Craftsmanship
Maitland-Smith is well-known for many hand-crafted specialties and traditional techniques, such as hand-cut and inlaid exotic wood veneers, lost wax casting, traditional vegetable tanned and hand-tooled leather, marquetry and parquetry, and hand painting. Designers and artisans draw inspiration from great works of the 18th and 19th centuries while also including plenty of options for those whose taste leans more toward modern interior design.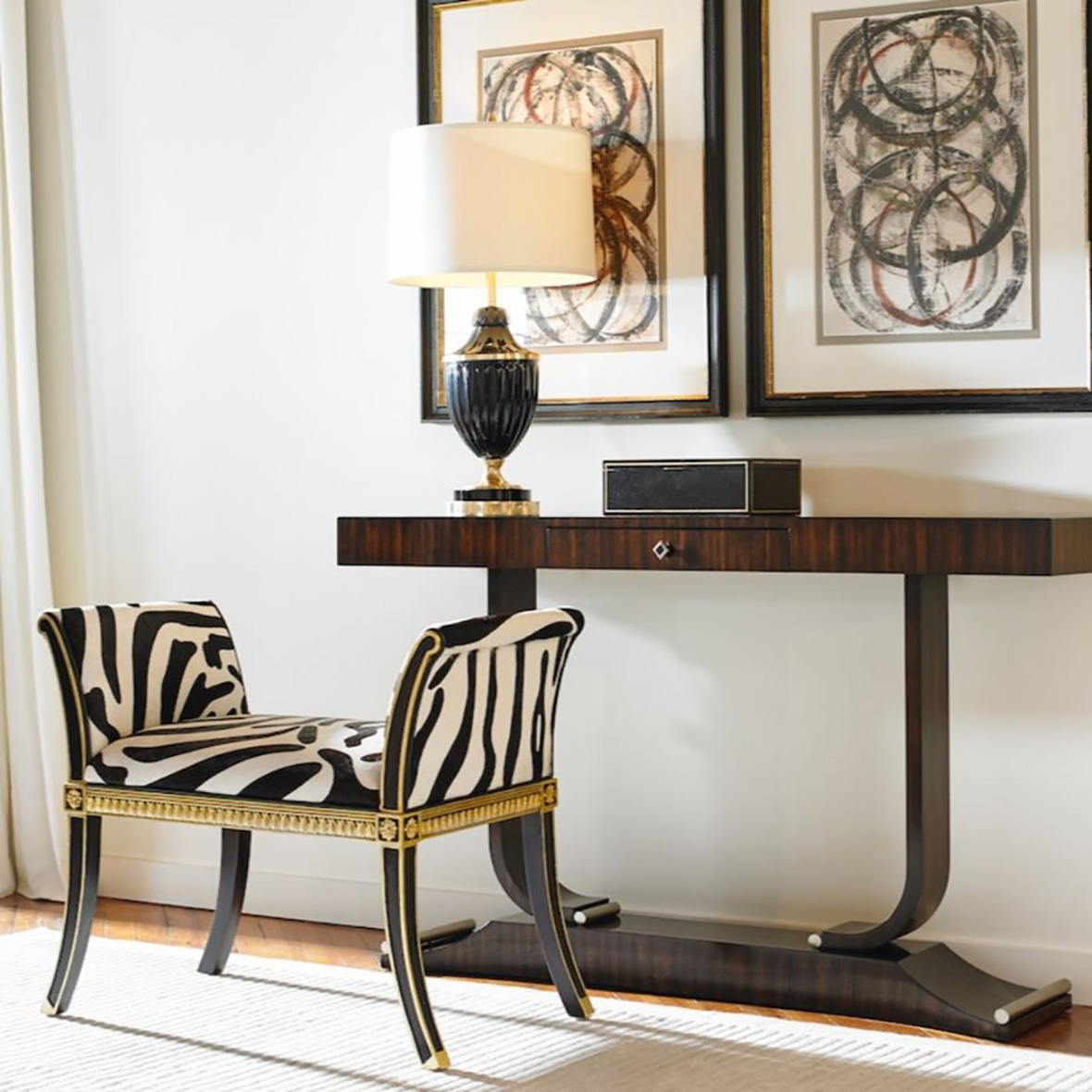 FINE FURNITURE FOR THE BEDROOM, LIVING ROOM, AND DINING ROOM
Maitland-Smith beds, dressers, and nightstands coordinate to form a stylish ensemble, boasting luxe elements like leather upholstery, gold and silver gilding, and mirror inserts. Storage chests, benches, and mirrors complete the luxurious feel.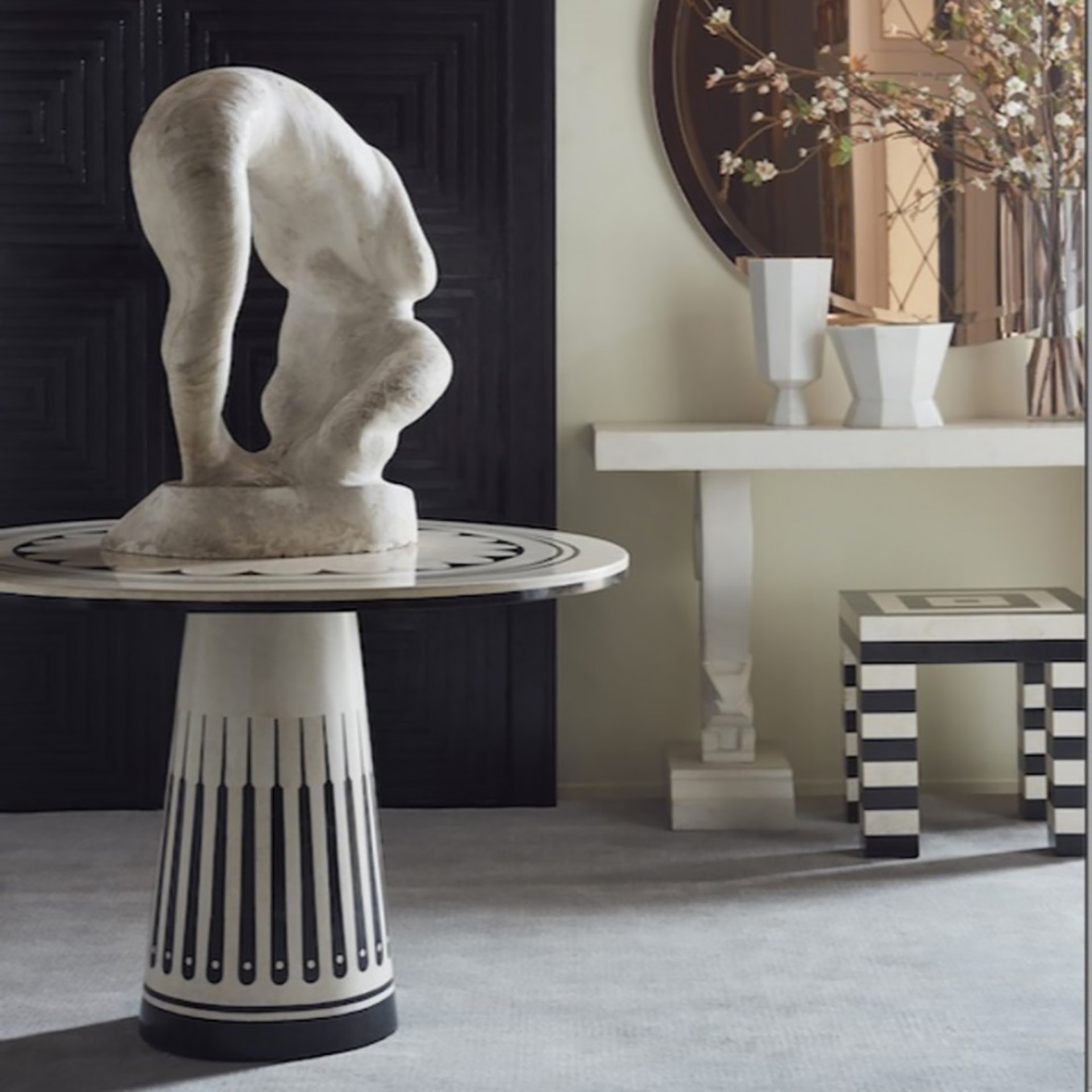 Update your entertainment and dining experience with Maitland-Smith dining tables and dining chairs, outfitted in rich fabrics, leathers, and metallic detailing. Bar carts, bars, and bar stools make entertaining convenient and elevate your space, while game chairs and game tables boost the enjoyment factor. Center tables, cocktail tables, and display cases offer a space to display treasured collections. And recliners, sofas, and every sort of upholstered occasional chair and ottoman add undeniable comfort to living spaces with plush fabrics, rich leathers, and fine detailing.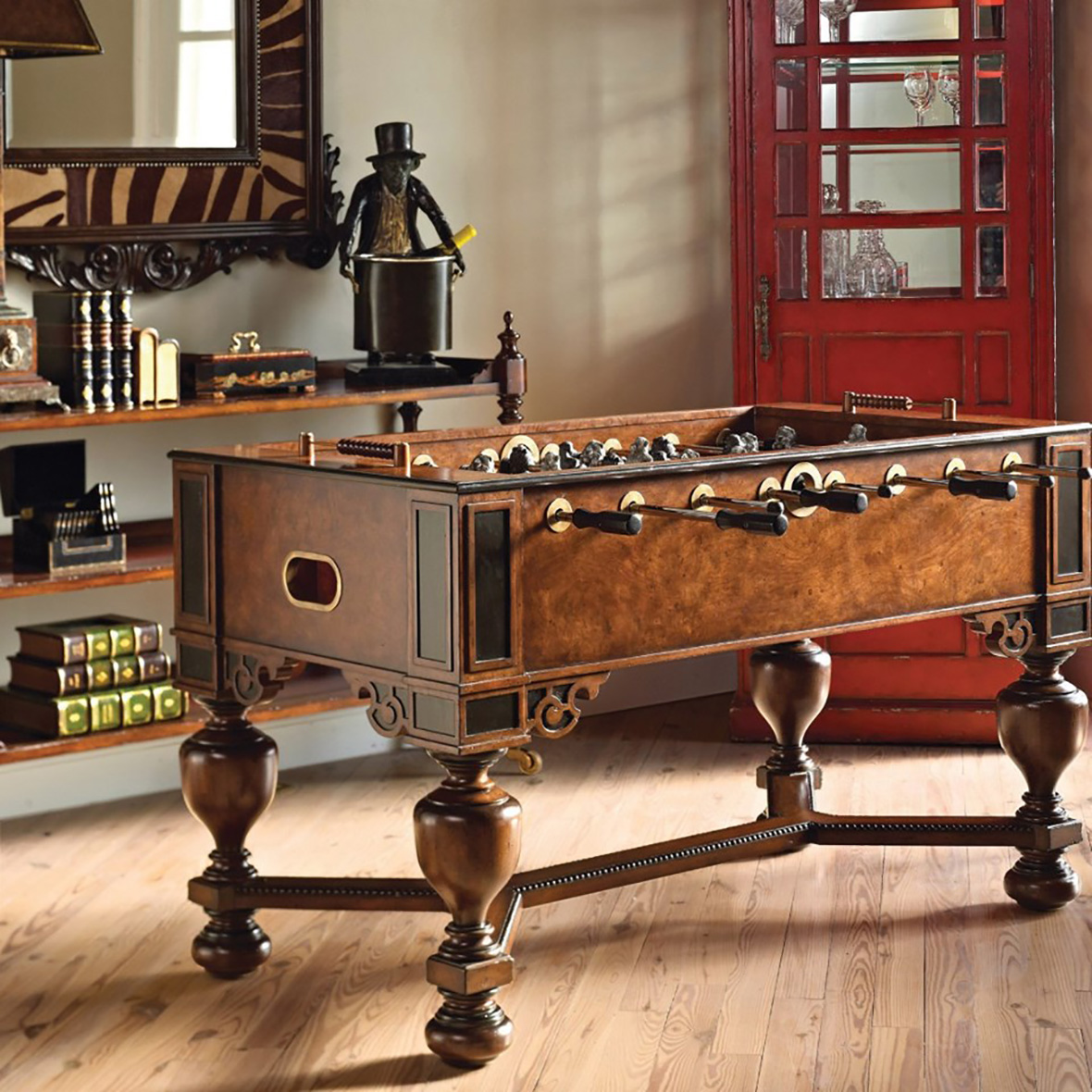 Accent chairs, accent tables, consoles and credenzas add that just-right piece to any room, and decorative accessories and lighting pull everything together, expressing your own personal style and design sense. Desks and desk chairs create a study spot in any room, and look particularly fetching in a library or den. Designers and artisans commonly use colorful shells, bamboo shapes, faux shagreen, acrylic, brass, gold leafing and lacquered leather to create items of beauty and distinction for every home.