Handcrafted, American-Made Upholstery from Lee Industries
Since 1969 LEE Industries has remained true to its humble roots and has been able to experience and sustain incredible growth. From its inception, LEE Industries has striven to create innovative, stylish, high-quality home furnishings without compromising their core values. LEE has always crafted their upholstered products with a focus on their customers, the community, and the environment.
If LEE Industries' products and values are appealing, you can easily shop and order their collections at Sedlak Interiors. Get in touch to learn more!
Dedication to Social and Environmental Responsibility
LEE is passionate about supporting their employees and local communities. They are committed to local business revitalization and both proudly and enthusiastically support countless charitable organizations, fund a local scholarship program, and foster employee wellness. Dedication and care are also applied to product fabrication, often utilizing soy-based cushions and recycled metals and fibers. Since their beginning LEE has proven to be a leader and innovator in environmentally friendly manufacturing practices, partnering with American Forests, Sustainable Forestry Initiative®, Sustainable Furnishings Council, and The Forest Stewardship Council® to create a proprietary soy-based foam along with a host of other recycled materials. LEE's continued insistence on domestically-sourced and -produced products underscores their strong philosophy.
CONNECT WITH AN INTERIOR DESIGNER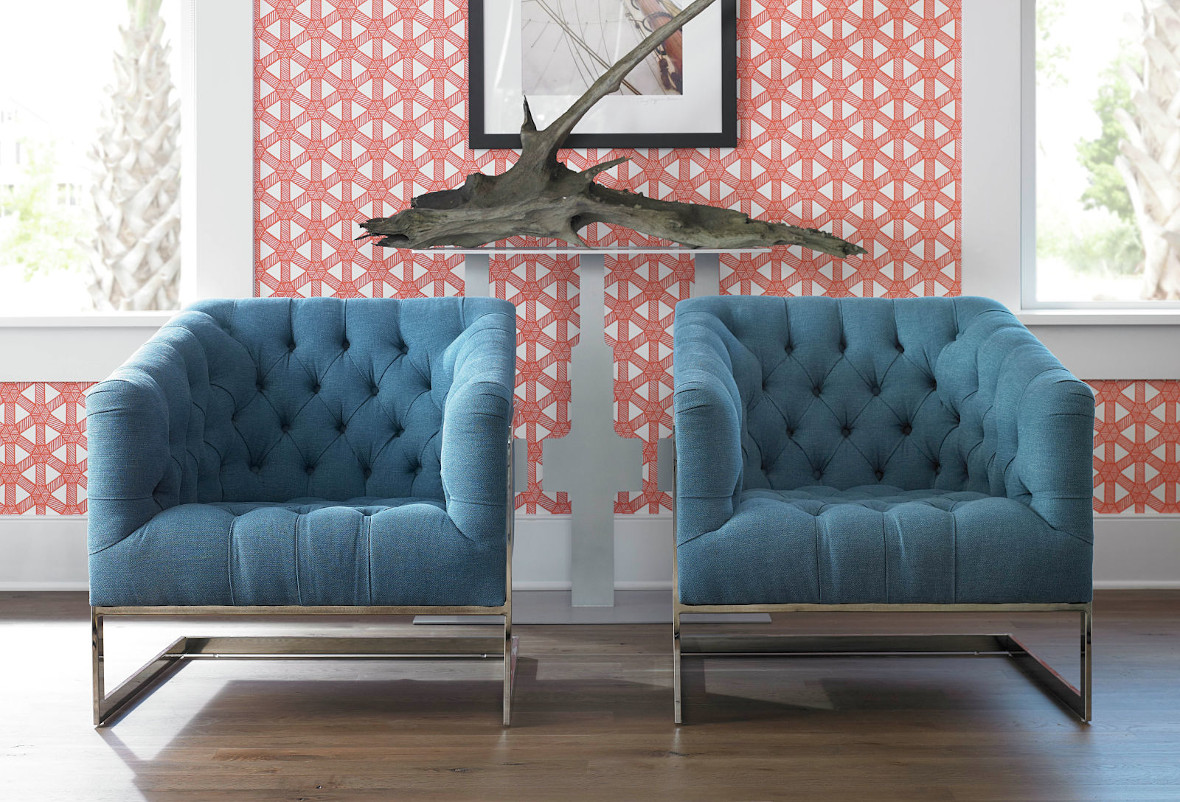 Lee's Custom-Built Upholstered Furniture
Create infinite possibilities of sofas, chairs, ottomans, and more. LEE's "by the inch" program lets you choose the frame, size, finish, cushion, fabric, leather, skirting, welt, pillows, trim, and nailhead for your ideal design. Add casters, ferrules, or kick plates to suit your specific needs. This is customization to the finest detail, down to the type and color of thread. Your one-of-a-kind LEE furniture is then carefully handcrafted to your specifications by their team of expert craftspeople.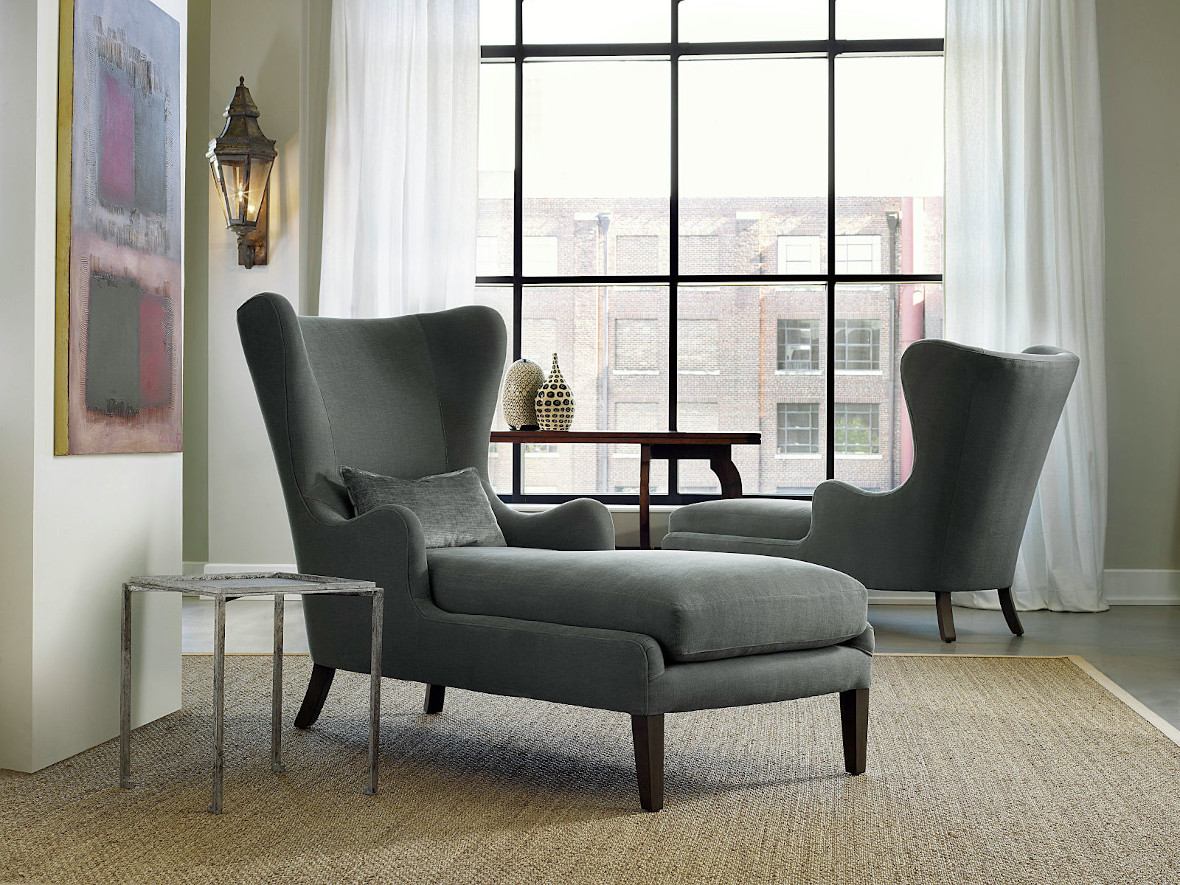 High-Style Living Room Furniture and Dining Room Seating
LEE Industries' expansive collection of traditional sofas, loveseats, extra long sofas, and apartment sofas can be fully upholstered or might highlight the warm tones of an exposed wooden frame. From a classic camelback profile to contemporary clean lines, LEE Industries sofas will invite relaxation and demure elegance to your living room ensemble. Their sectionals and coordinating ottoman offer an inclusive family area, while a richly upholstered chaise or relaxor invites you to linger in lounge time. LEE's sleeper collection features an array of twin, queen, and king options.
Plush wingback chairs, club chairs, slipper chairs, and lounge chairs add an air of luxury to your entertainment and living zones. LEE's signature chair-and-a-half seating options offer ample lounge space and room to relax. Upholstered swivel chairs, glider chairs, and rockers elevate comfort to a new level of chic. Accent your seating selections with a sleek parson console, waterfall end table, or convenient coffee table. From mid-century vibes to modern classics, LEE's living room furniture will lend a tasteful sense of style to your interior design. Amp up your entertaining with posh host and hostess chairs, counter stools, bar stools, and upholstered dining chairs in high-back and slipcovered models.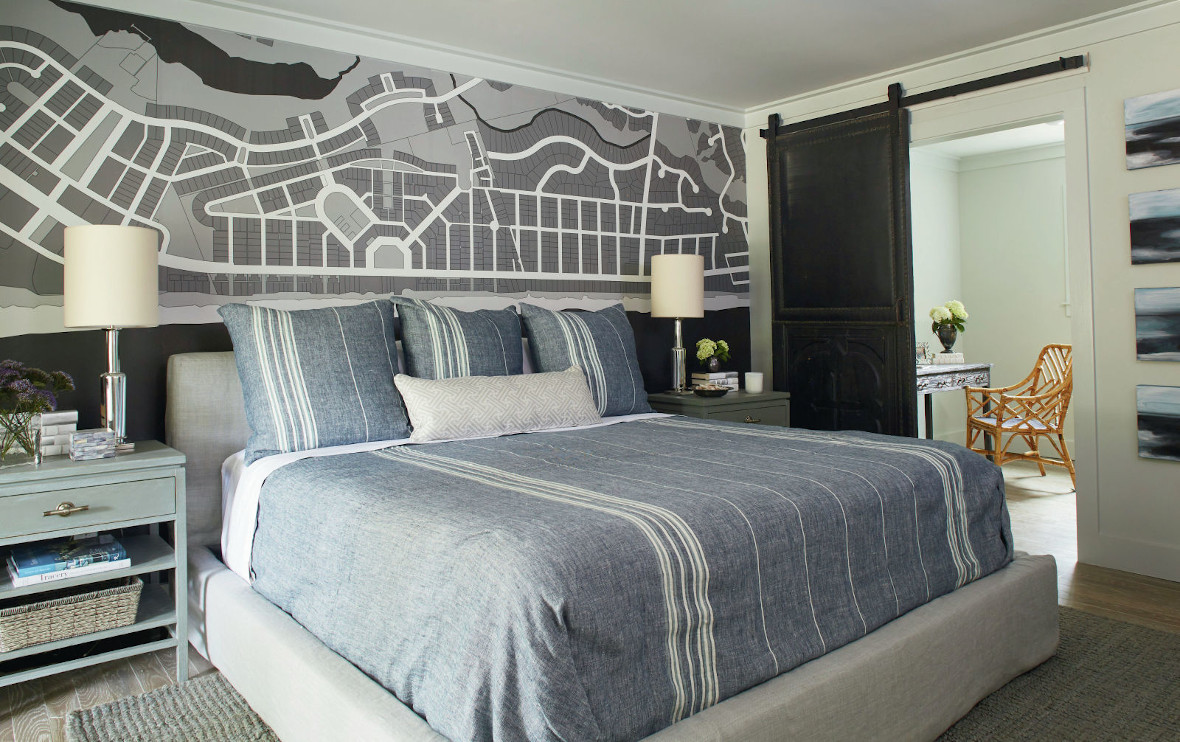 Style Your Bedroom with Class
LEE Industries' fully upholstered beds are offered in a full range of sizes, from twin and full to queen, king, and California king. Choose from selections including an upholstered headboard, optional rails, plush daybeds, and trundle beds. Complete your bedroom furniture collection with a smattering of coordinating and accent throw pillows for added comfort and a personalized touch.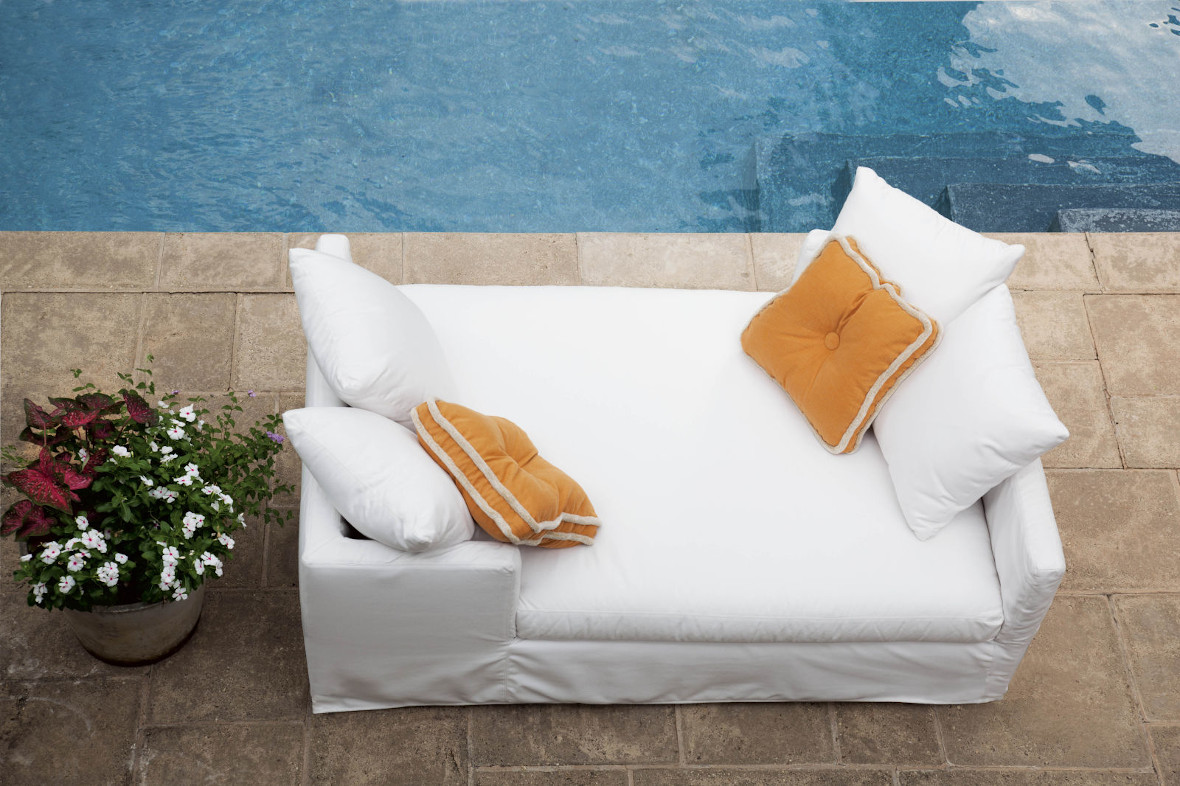 Lee Outdoor Furniture Stands Up to the Elements
Extend your home's walls with LEE Industries' offerings in outdoor furniture. Featuring the proven durability of Sunbrella®, InsideOut, Crypton®, and Tempotest Home® performance fabrics, LEE's selection of outdoor sofas, canopy sofas, chairs, and ottomans perfectly combine style and ease of care. Enjoy a comfortable outdoor space without excessive maintenance.