Accessible Luxury, Crafted to Last
Karastan was born out of innovation, inspired by travel, and has been synonymous with quality, beauty, and durability for nearly a century. Since 1928 they have believed in using American talent to craft gorgeous carpets and rugs that allow clients to live life beautifully. Karastan artisans use their collective knowledge and skill to sample culturally-inspired artistry and contemporary trends while staying rooted in classic design. Elegant and refined styling, flawless craftsmanship, and long-lasting materials bring timeless luxury to Karastan rugs and carpets and lend enduring beauty and comfort to any home.
Artisan Rugs & Hand-Crafted Carpets
It all starts with inspiration. Karastan designers look to a kaleidoscope of influences to develop unique patterns, textures, and tones. Experienced artisans then lend their skills––32 hands touch each and every Karastan rug and carpet. Decades of experience inform their craft, along with an eye trained for detail. Karastan carpets and rugs venture beyond beautiful and offer a legacy of care and craft, designed to withstand the stresses of time.
Premium Materials
Craftsmanship is at the heart of Karastan. And innovation is a driving force that manifests itself in their range of natural and engineered fiber options. Only the best materials are used to craft these rugs and carpeting that will last for generations.
New Zealand wool is naturally durable and strong, crush- and static-resistant, non-allergenic, and easy to clean. Wool offers unsurpassed comfort and undeniable luxury while being a versatile, sustainable material. It can also be blended with other natural fibers like silk, linen, or cotton for a traditional feel.
SmartStrand® synthetic fiber offers beauty, comfort, and performance. It is also the only rug fiber that features permanent stain and soil protection. Developed from renewable corn resources, SmartStrand® is an energy-efficient product to both source and create. It's a durable and eco-friendly flooring option that seamlessly blends style and substance. Beautiful living was never easier, or smarter.
EverStrand™ synthetic fiber also boasts strong color clarity and colorfastness, paired with permanent stain resistance. Made from premium, recycled polyester fiber, EverStrand™ makes stylish use of countless recycled beverage bottles. Modern scientific processes utilize highest-grade recycled plastic, making EverStrand™ a sustainable and eco-conscious choice. Rug fibers are reinforced for durability and enhanced for softness, providing years of easy care and lasting elegance.
Nylon is known for its stain resistance, outstanding performance, and durability. Karastan's Kashmere nylon carpets offer customers a dependable fiber option that can be used to create a refined, tailored texture.
Karastan's fiber choices allow their craftspeople to generate unique looks and finishes. Blended weaves can imbue varying levels of luster, highlighting patterns and subtle accents while also increasing durability. Style and function combine with high-quality materials to create rugs and carpets that remain a legacy for years to come.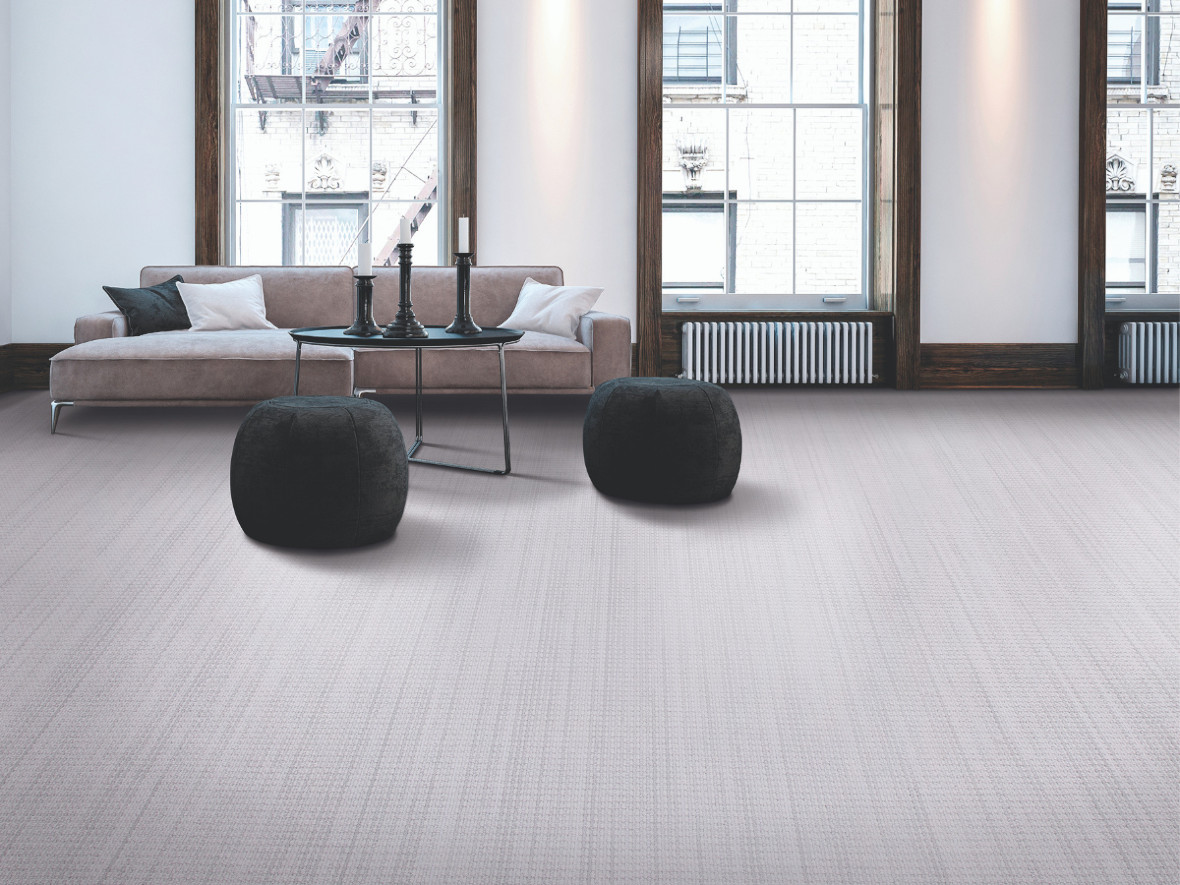 Individual Styles, from On-Trend to Timeless
Whether casual, classic, or modern, Karastan carpets and rugs have a style option for every customer. Their wide variety of offerings brings effortless style, timeless elegance, and a bold new twist to classic designs. They make "modern" approachable by grounding it in tradition. Karastan designers take inspiration from historical finds and contemporary concerns, pairing heirloom quality with sustainability and ease of care. By incorporating one-of-a-kind details and focusing on the vital elements of color, pattern, and texture, Karastan craftspeople are reimagining classics and reinventing luxury.
Choose Luxury - Karastan at Sedlak's
Regardless of the style, fiber composition, or pattern that speaks to you, Karastan rugs and carpeting will always deliver on quality and elegance, inspiring beautiful living without limits. At Sedlak's you can peruse this brand's offerings amid the largest home furnishings selection in Northeast Ohio. Our interior design services put you in touch with skilled professionals who can handle every step of the process. Focusing on a room's purpose and existing décor, the team at Sedlak's helps customers to find the Karastan rug or carpet with the perfect combination of style, durability, and beauty. We make the experience easy for you with in-home consultations and free, local delivery.
From initial selection to the final touch, you can trust Sedlak's. We invite you to check out our gallery showrooms and learn more about our full-service and financing options. Special and custom orders are also available. And if you're planning to acquire furniture to coordinate with your new flooring, Sedlak's team can help there too. Just fill in this contact form and we will be in touch. We look forward to serving you.