Jessica Charles Furniture Offers Both Fashion and Comfort
Located in High Point, NC, Jessica Charles is an accent chair company that specializes in fine upholstered seating options. From the company's inception in 1975 to modern times, they have held a reputation of perfecting their craft and creating a niche in the furniture world. Each piece is testament to their dedication to both all things fashionable and their goal of outfitting homes with comfortable seating collections. Every chair, chaise, ottoman, settee, and bench is hand-made using time-tested, artisanal techniques. In 2015, the company came under the ownership of Rock House Farm Family of Brands and became a sister company to Century and Highland House.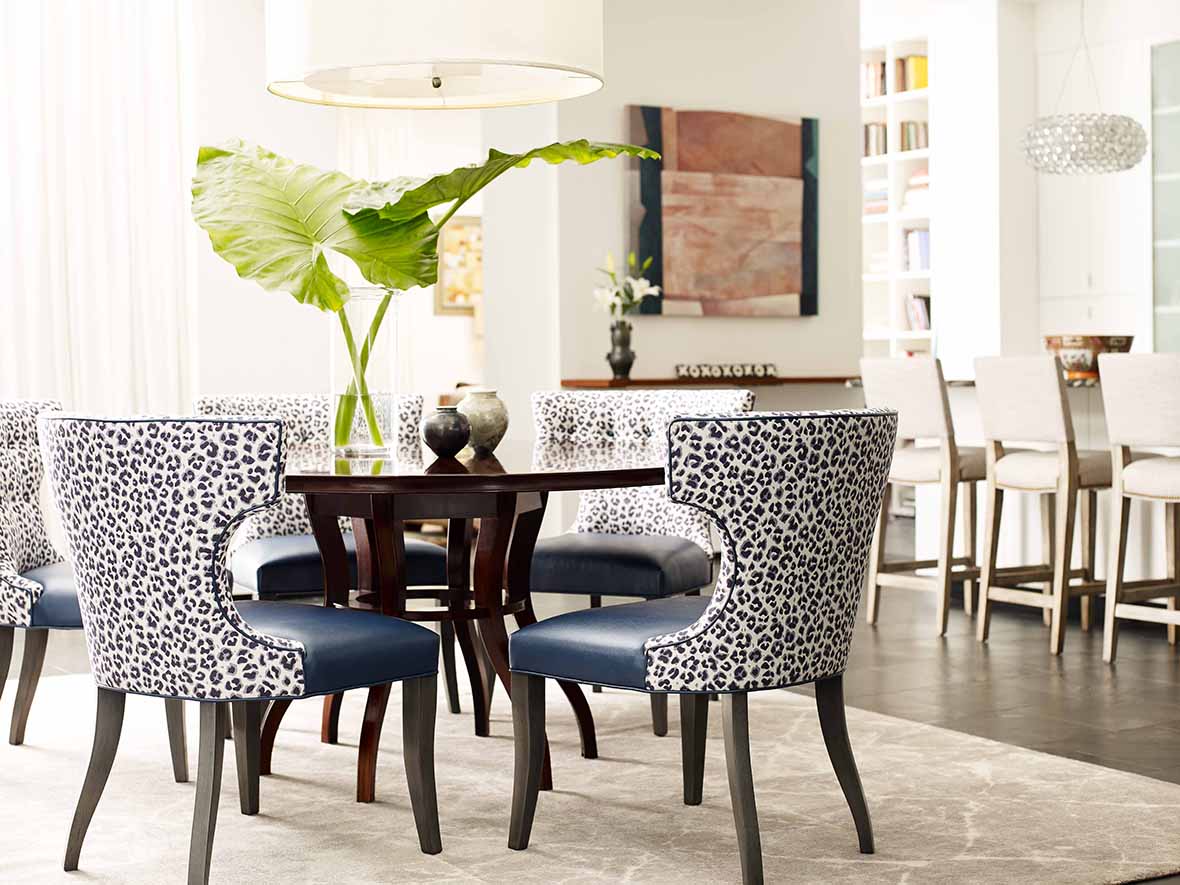 High Quality Paired With Everyday Fashion From Jessica Charles Furniture
Jessica Charles' seating collections feature eight-way hand-tied coils, hand-cut-and-sewn patterns, custom-fitted cushions, and precision-cut, lined, and mitered skirting – expect a perfect fit, finish, and drape every time.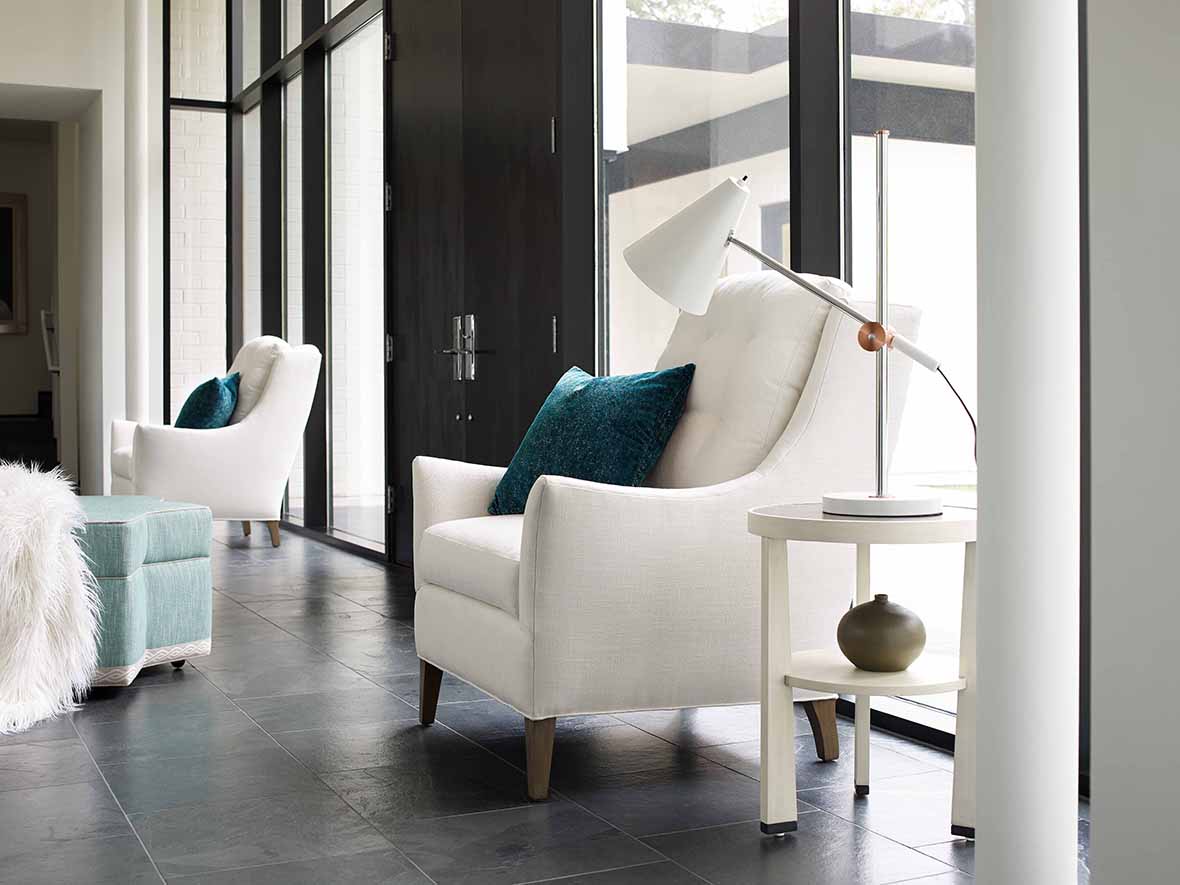 Choose from a wide selection of chairs, bar stools, counter stools, dining chairs, and game chairs to weave continuity and comfort throughout your home, from chill zones to entertainment hotspots. Ottomans offer sly storage, and sofas, sectionals, sleeper sofas, and swivel gliders draw on classic silhouettes and impeccably upholstered designs. Jessica Charles' refined collection offers understated elegance and influences that span the globe, but with such grace and restraint that any wing chair or bench could blend seamlessly with your interior design scheme. Classic lines are accentuated by tufting and defined shapes and modern design touches, coalescing to create easily mixable pieces.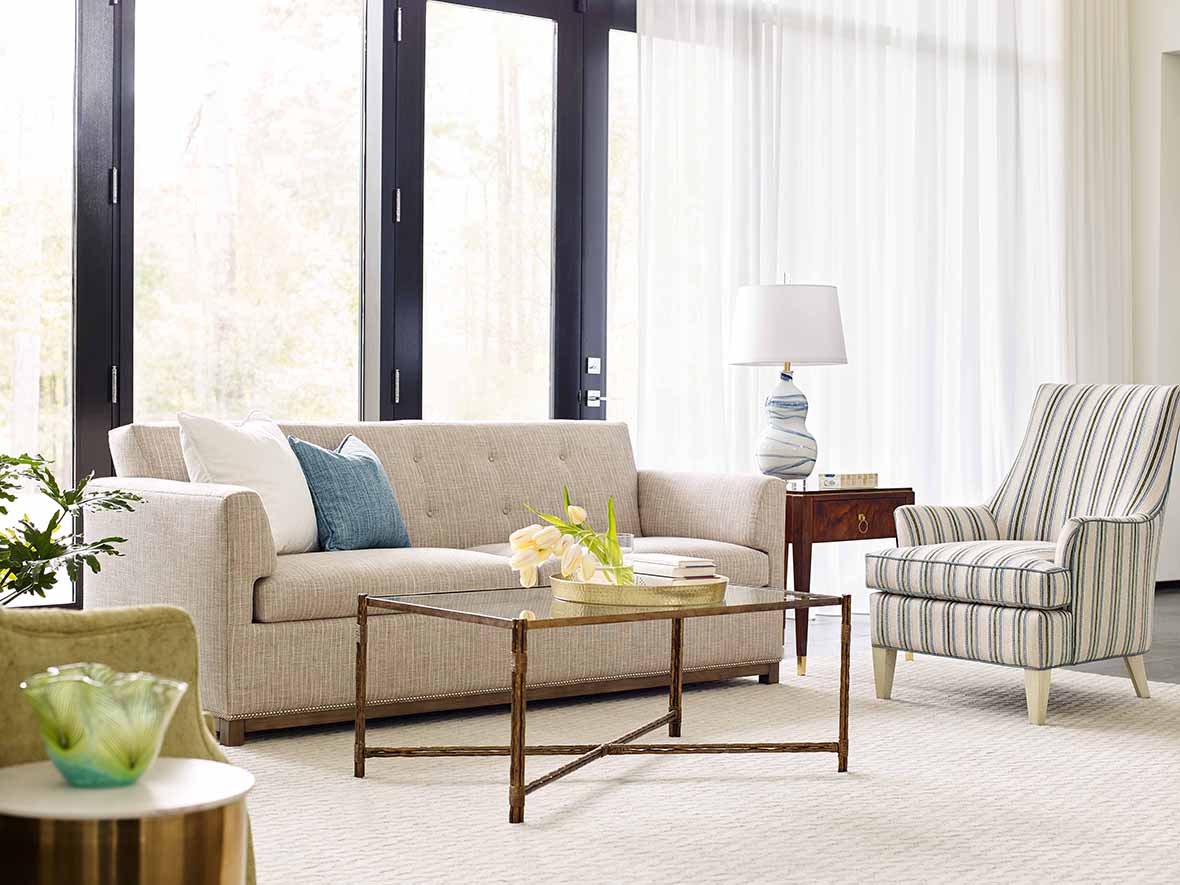 Fabric selections number in the hundreds, ranging from silk to cotton-polyester blends, and are always hand-selected for ideal pattern placement and texture. Performance fabrics are available for outdoor pieces, offering unparalleled protection from moisture and UV fading. Custom ordered wood finishes, nail trim, and decorative tapes and cords make each piece of Jessica Charles furniture uniquely yours.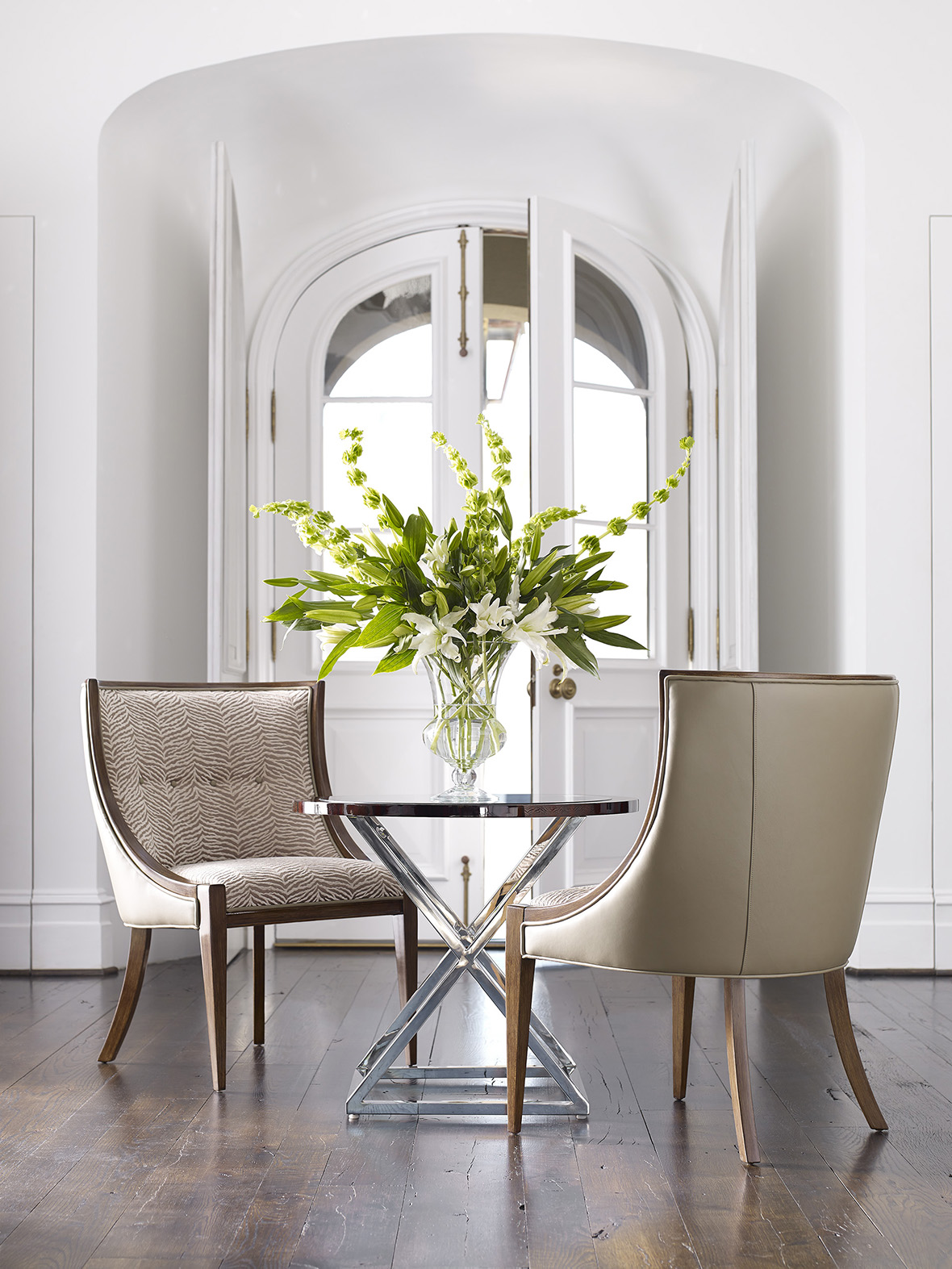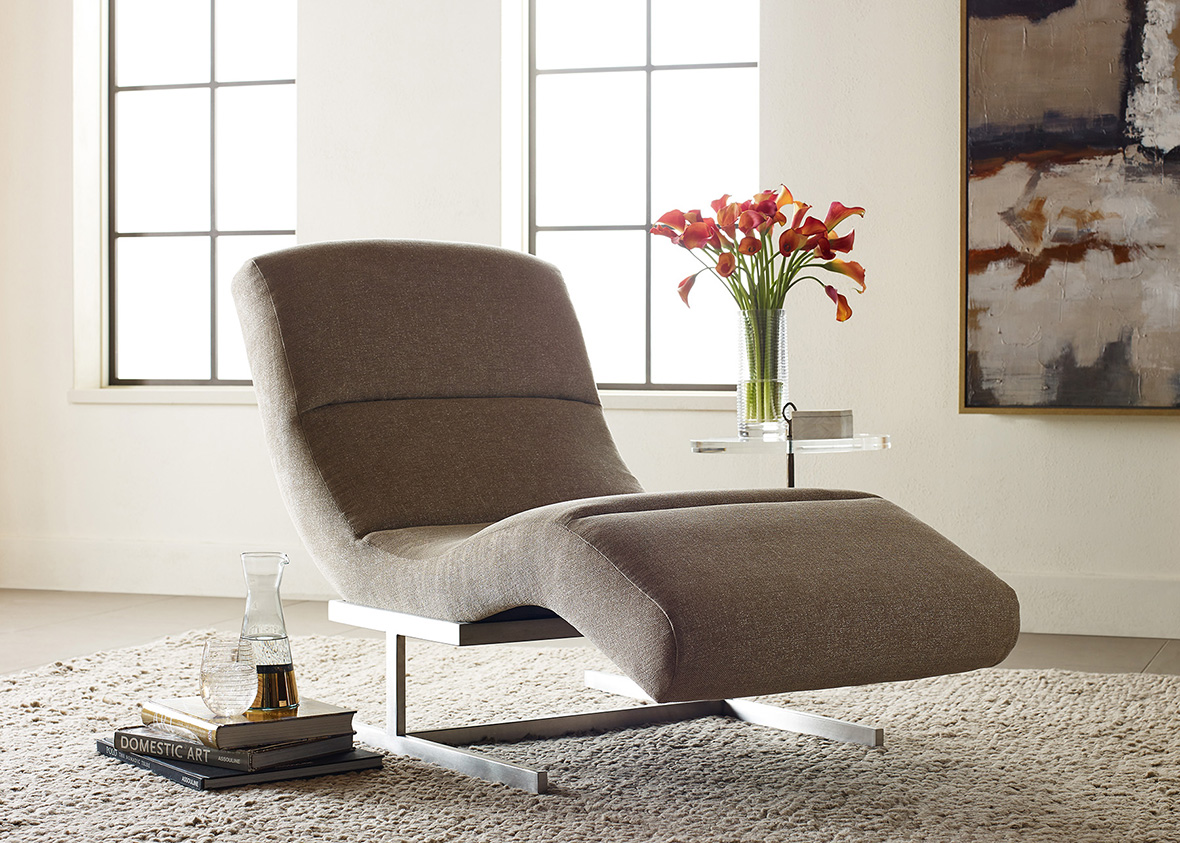 If Jessica Charles' design approach appeals to your sense of style, you can easily shop and order from their collections at Sedlak Interiors. Get in touch to learn more!