Durham Furniture - Enduring Value, Award-Winning Design
Since 1899 Durham Furniture has been meticulously handcrafting sustainably-harvested maple and cherry into high-quality, solid wood furnishings. Founded as a way to ensure local employment options, Durham Furniture has since become a premier furniture company. They continue to see employees as family and place a high value on sustainable business practices. Their proud legacy of integrity and dependability is clearly seen in their collection of heirloom quality furniture. Styles range from traditional to transitional, and contemporary to cottage – there is an ideal piece for every living space.
If Durham Furniture selections pique your interest, you can easily shop and order from their collections at Sedlak Interiors. Get in touch to learn more!
CONNECT WITH AN INTERIOR DESIGNER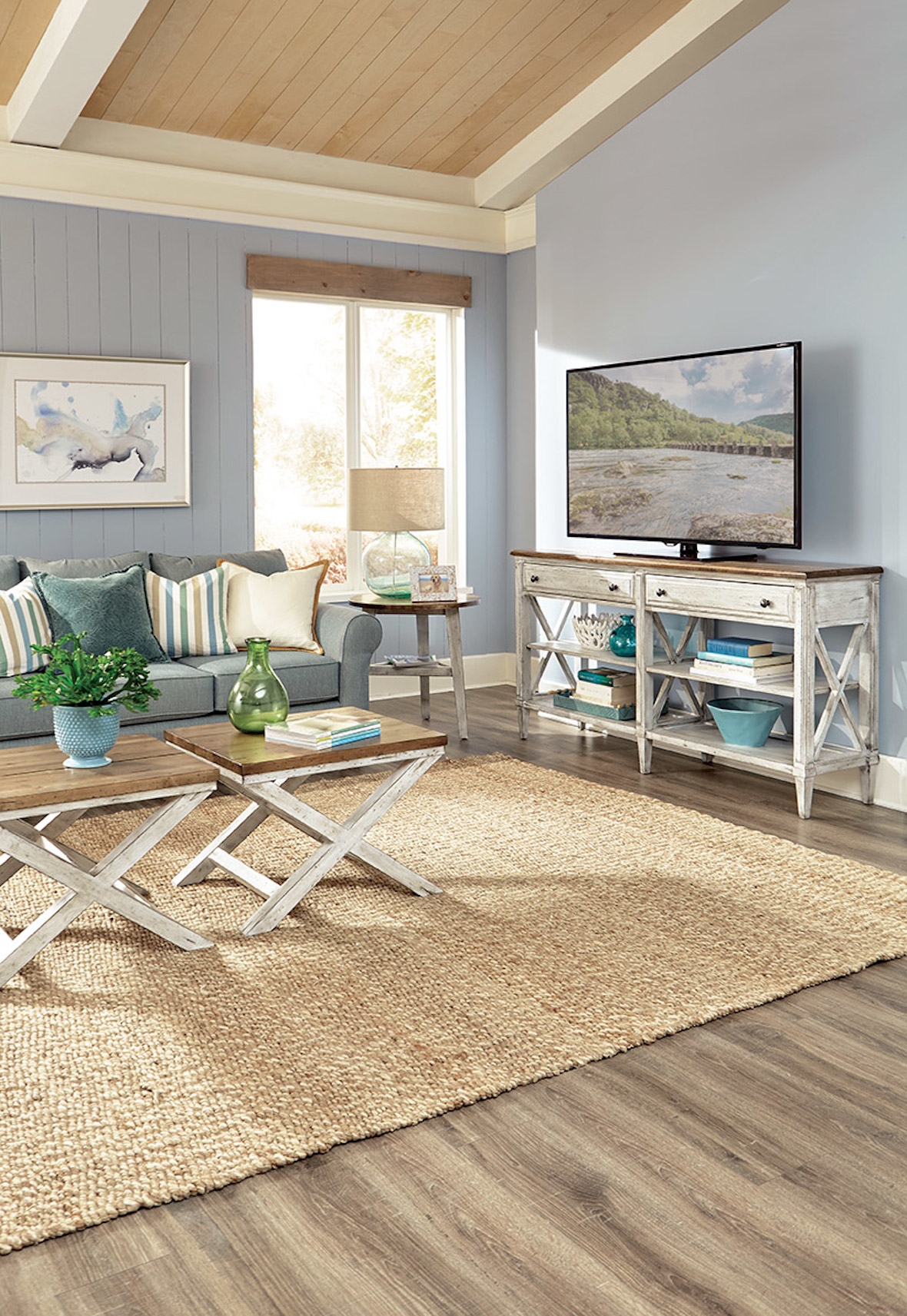 Durham Furniture's Commitment to Sustainability and Quality
Since Durham Furniture depends on sourcing solid wood, they acknowledge their responsibility to protect and preserve nature's woodlands for future generations. Ethics and environmental concerns inform all they do, and they continually strive to improve performance while reducing their ecological footprint. They also hold customers' wellbeing in high regard, and comply with several voluntary stability verification programs. Durham Furniture is also a member of the Sustainable Furnishings Council and is committed to creating a safe workplace and a sustainable community.
Durham Furniture never settles for less than the best final quality, incorporating age-old methods of construction like mortise and tenon wood joining, English dovetail joints, and block-braced cabinet corners. Finished tops on tall cabinets ensure beauty from every angle, and their heat- and stain-resistant Fortress Finish coating protects against liquids and household chemicals. Graduated drawer size adds to overall style and balance while smooth drawer interiors protect delicate items. Wood panel bed and door frames allow for natural expansion and contraction, preventing damage and distortion. Their construction techniques ensure structural stability, strength, and elegance for decades to come.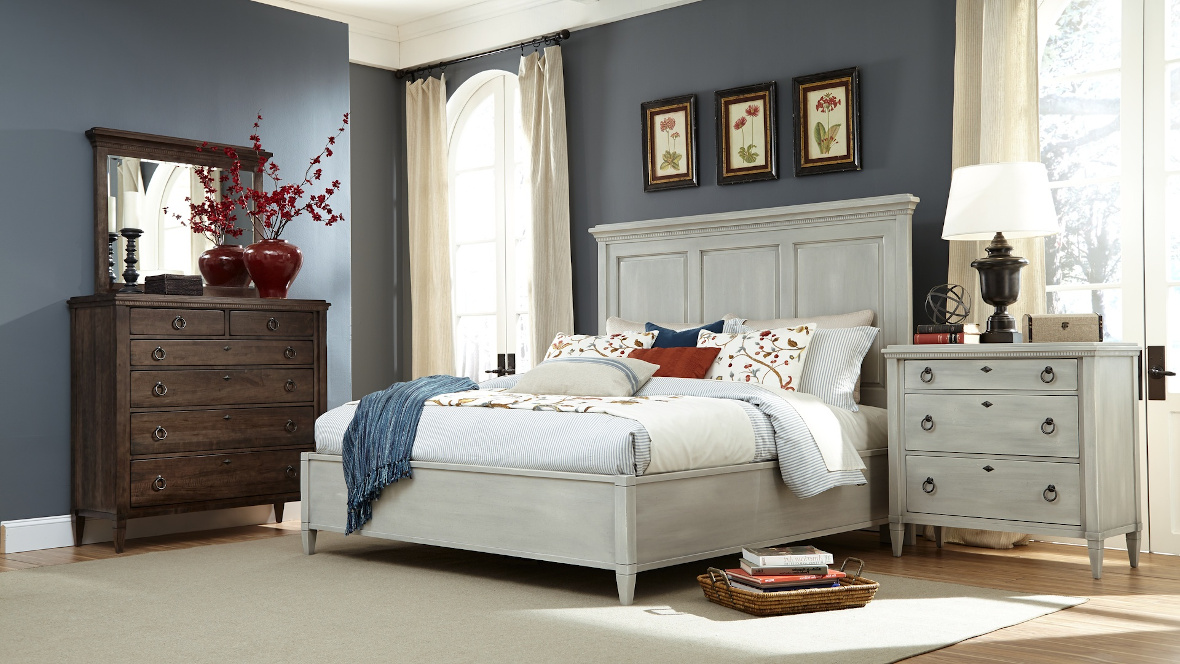 Restful Bedrooms by Durham Furniture
Whether they feature a panel frame, arch panels, lattice work or slats, Durham Furniture beds come in king, queen, double, and twin sizes and cover a range of styles and preferences. A traditional sleigh bed, modern upholstered bed, luxurious poster bed, or plinth lift platform bed featuring hidden storage would be the perfect addition to your relaxation space. Durham Furniture armoires and chests showcase a contemporized style rooted in traditional design elements and offer needed storage solutions that coordinate seamlessly with your overall interior design scheme. Nightstands and bedside tables complete the ensemble while lending convenience and practicality. Whether inspired by a sophisticated farmhouse air, or by functional, uncluttered, architectural design, dressers feature solid wood construction, soft close drawers, and can be paired with a tastefully crafted mirror.
Elegant Occasional Furnishings
From casual contemporary to traditional and transitional, Durham Furniture end tables, cocktail tables, lamp tables, and wedge tables bring an air of comfortable refinement to any living space. A chairside table or sofa table invites lingering lounge time, and Durham Furniture media consoles are a handsome way to house state-of-the-art electronics. Upholstered benches and wooden storage benches offer additional seating and versatility to any room, and a streamlined writing desk keeps your home organized and tidy. Physical distressing and wire brushing create a textured patina and French farmhouse vibes, while modern and uncluttered silhouettes allow for visual continuity in a space.