Precision, Quality, and Timeless Elegance
Founded in 1850 by Italian-born Onorato Comitti, the company that came to be known as Comitti of London is now a fifth-generation, family-owned business. Comitti of London continues in the finest traditions of English clock making, earning international recognition for their luxury timepieces. Just as their founder before them, today's owners remain dedicated to the pursuit of perfection and innovation and hold true to respected techniques and high quality standards.
If Comitti of London timepieces catch your fancy, you can easily peruse options and order a favorite at Sedlak Interiors. Get in touch to learn more.
CONNECT WITH AN INTERIOR DESIGNER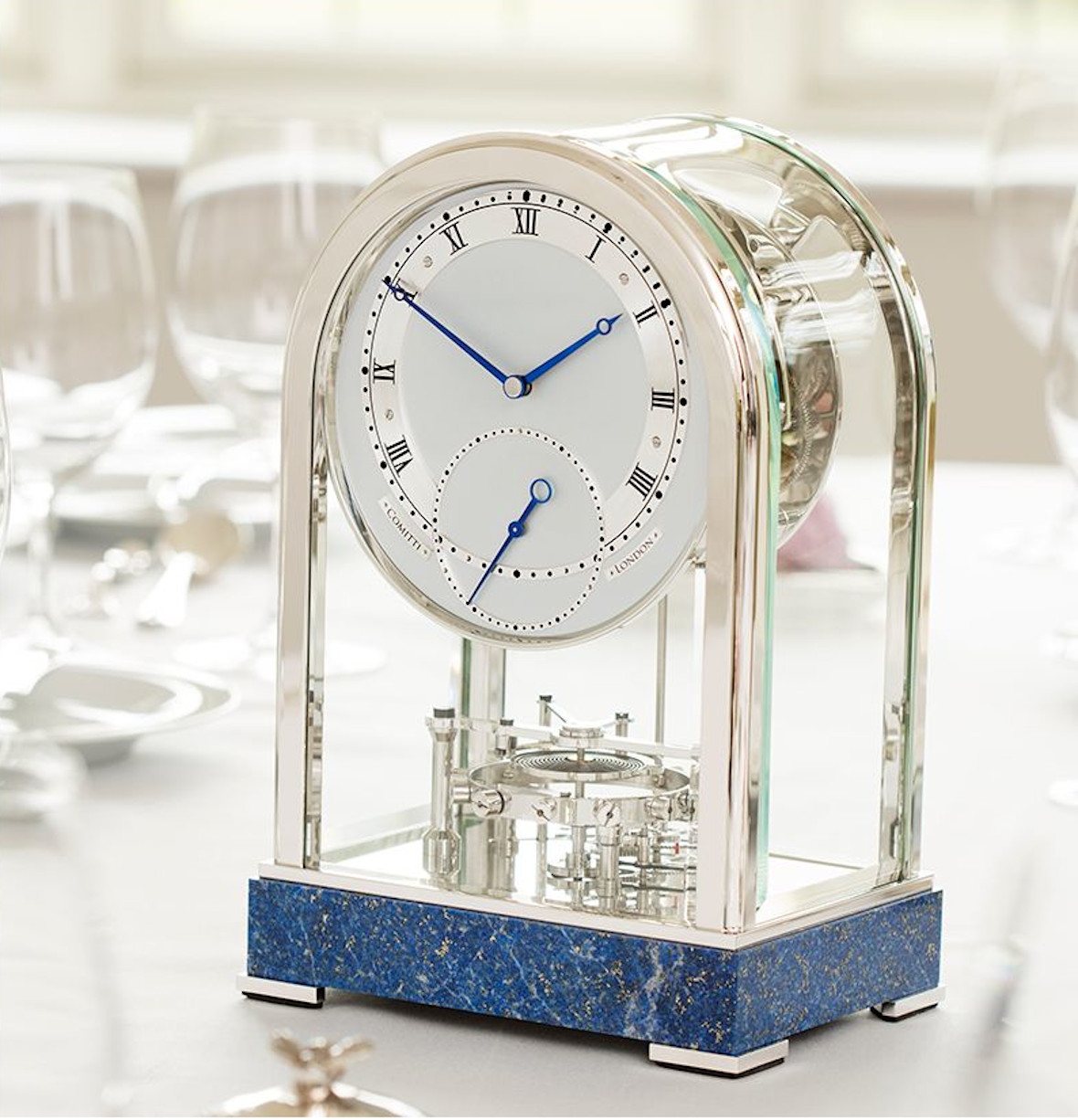 Specialists in Historic Timepieces
Comitti of London craftspeople use their honed, specialized skills to create truly special, heritage timepieces. The cabinetry work created for Comitti's longcase clocks reflect the skills and traditions of a bygone age, influenced by classical architecture of the 18th and 19th centuries. Seasoned hardwoods and exquisite veneers are selected, cut, and inlaid by hand – each piece is unique. Marquetry allows artisans to create one-of-a-kind patterns or pictures, and the practice of japanning imbues artists with creativity when painting grandfather clock dials.
Chinoiserie construction features lacquered cabinetry that incorporates stylized motifs from eastern lands. Modern day work done by Comitti craftspeople remains typical of the period and true to original techniques, being crafted from rich cherry wood.
Traditional English movements are assembled and finished entirely by hand. Solid brass forms the gear trains, and remaining parts are gold- or rhodium-plated to lend the perfect finish that will retain its luster for years to come. Comitti's craftspeople draw on age-old principles while incorporating modern technology to improve both the design and construction of their heritage clocks. Skeleton and rolling ball clocks are monuments to engineering and design and feature a variety of finish and base options. Innovations reduce wear while improving accuracy, and each handmade work is thoroughly inspected to ensure precision and quality.
From a grandfather clock's Georgian style case to highly decorated wall, table, or mantel clocks and traditional "banjo" style barometers, each Comitti of London timepiece evokes a regal, sophisticated air. Detailing is superb, and modern features enhance and modify the clocks' operation but never compromise their elegance. Top to bottom, inside and out, each timepiece from Comitti of London is a true work of art, an heirloom to be treasured by future generations.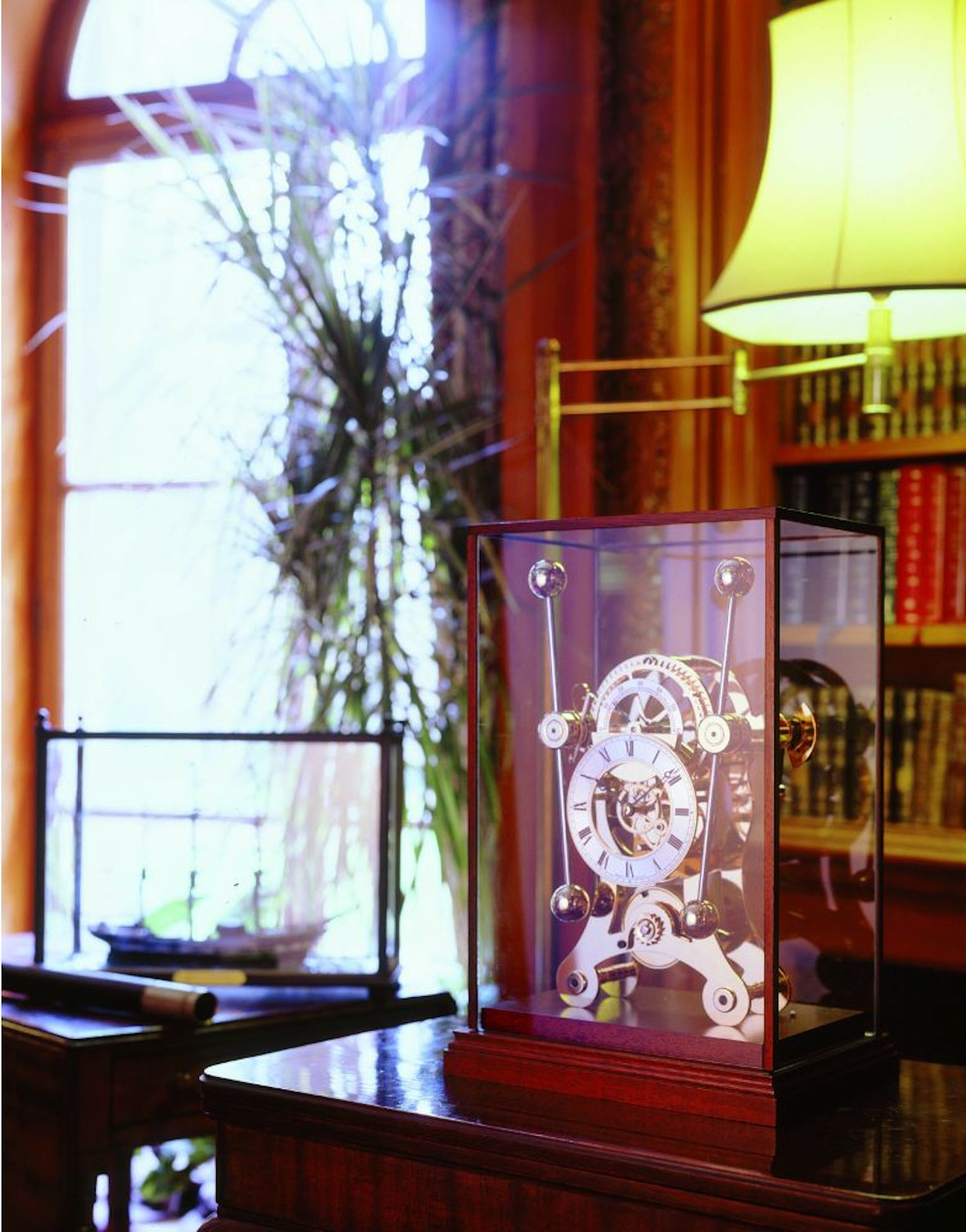 World-Class Corporate Gifts
Comitti of London is proud to offer a custom-order Corporate Gift service for employers featuring company logos, images, or an engraved message of your choice. A Comitti timepiece is a discriminating gift to mark an achievement milestone or a special moment.
Schedule a Time to Meet With Our Comitti of London Experts »