Traditional, Made-To-Order Lamps from Clayton & Company
The team at Clayton & Company has scoured the globe for exceptional materials with which to craft their unique and stylish collections. From their travels they've found porcelain, hand-cut crystal, alabaster, marble, glass and iron to create a bespoke, varied assortment of table lamps, floor lamps, wall sconces and accessories. Clayton & Company lamps can be tailored to clients' existing interior design scheme for the ultimate coordinating piece.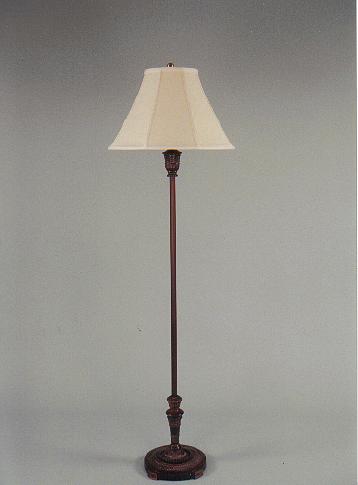 Table Lamps and Floor Lamps for Every Room
Every Clayton & Company table lamp is offered in a variety of styles featuring various materials, and a corresponding shade. Soft shades of fine linen and silk are hand-tailored for the perfect finishing touches–the smocking and pleating are always impressive. Hard shades can feature less common materials, such as handmade book paper, Egyptian Papyrus, Mexican bark paper, and French string, to name a few.
Table lamps have echoes of Asian, tribal, and ancient motifs. Hand painting lends a special touch to each one, with patterns ranging from stylized natural scenes in saturated hues to more demure designs in neutral tones. Each table lamp is mounted on a base, to highlight its details and form.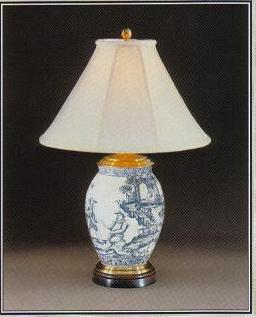 Hand-applied finishes, Chinoiserie reproductions, and antiqued metal finishes grace the Clayton & Company floor lamp collection. Handpainting and carved elements make each piece special. Floor lamps are elegant and graceful, and the perfect accompaniment to a lounge chair or reading nook.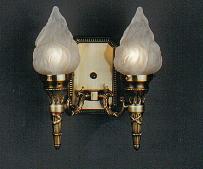 Wall Sconces and Accessories from Clayton & Company
Wall sconces range from practical swing-arm models to historic reproductions with plenty of panache. These are perfect for a study or den, at your bedside, or in any quiet spot accompanied by comfortable seating. Clayton & Company accessories include decorative boxes with wood inlays, display pots with a Greek key banded design, ceramic jars, French reproduction candle holders, side cabinets with lotus patterning, classical urns, bronze and terracotta statuary, and more. Add a finishing element to your interior design scheme in your home or office with a piece from Clayton & Company.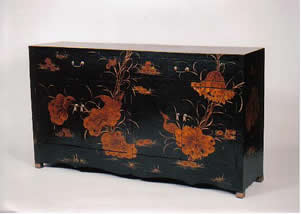 From raw materials to final touches, Clayton & Company pieces are high-quality, through and through. If their lamps and decor items appeal to your sense of style, you can easily shop and order from their collections at Sedlak Interiors. Get in touch to learn more!
Schedule a Time to Meet With Our Clayton & Company Experts »