American Made Fine Furniture from Charleston Forge
Nestled in the Blue Ridge Mountains of North Carolina, Charleston Forge's factory is a showcase of homegrown talent. Their skilled craftspeople produce essential, everyday furniture that is as durable as it is stylish. They have always believed in domestic production and balance this drive with a deep appreciation for the natural world, responsibly harvesting local wood and using recycled steel. Factory, offices, and forge operate in the most environmentally friendly but efficient ways possible. Keeping things local reduces the company's footprint while allowing for a tight rein on quality, ensuring that end products are of the high caliber that customers deserve.
Quality Materials and Expert Artisans
Charleston Forge builds their products to last. Crafted from natural materials like rich walnut and maple wood, strong forged steel, burnished iron, sumptuous leather, luxurious marble, and thick, cast glass, their pieces are true heirlooms. Practical but beautiful Crypton® fabrics guarantee the ultimate in style while maintaining resistance to stains, water, and bacteria. And a community of artisans specializing in blacksmithing, woodsmithing, upholstering, and painting take special care with each piece. Charleston Forge furniture also features the work of renowned designers with styles ranging from modern minimalist to old-world elegance. Choose from a variety of wood and metal finishes, glass styles, and leather and fabric selections.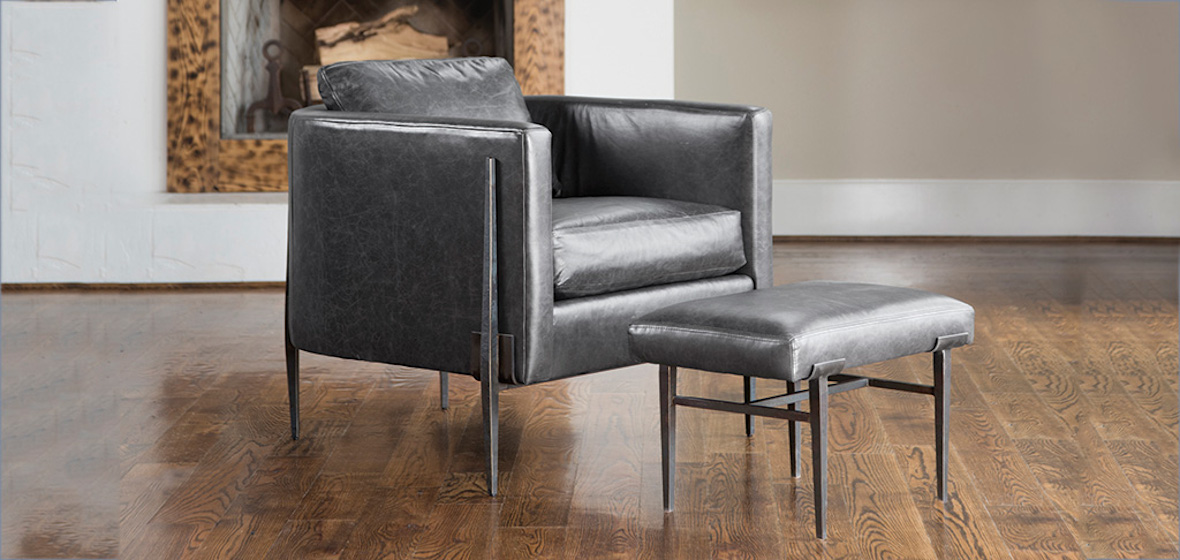 Charleston Forge Furniture Blends Form and Function
Whether you're looking for a delicately styled drink table, perfectly proportioned cocktail table, ample dining table, demure end table, or streamlined console, Charleston Forge offers an array of selections for the discriminating shopper. Pared-down designs accentuate high-quality materials and highlight their innate beauty. From home office desks, elegant étagères and entertainment consoles, to dining chairs, counter stools, and barstools, Charleston Forge offers a sweeping collection of items for every room of the home. A cozy sofa is the ideal pairing for a stylish lounge chair and plush ottoman. Use an upholstered bench to add needed seating, and a display rack or bar cart to bring clean lines and organization to a space. Add structure to the bedroom with steel bed frames, upholstered headboards, and canopy construction that resonates with geometric simplicity.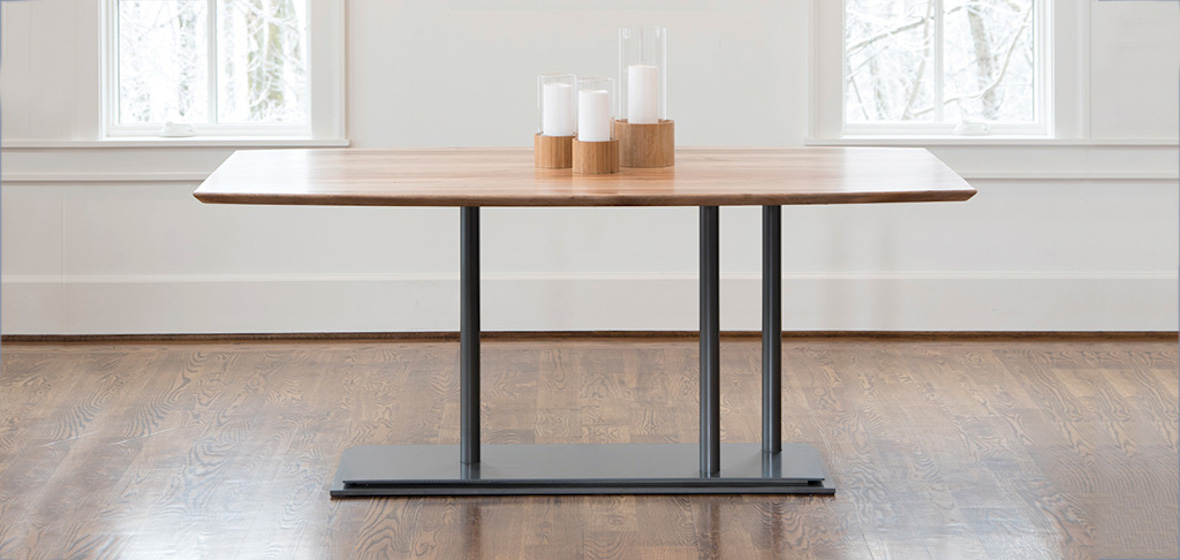 Charleston Forge Designer Collections
The Jarrett Bay Home collection offers a full array of furnishings that echo a coastal aesthetic and life on the water. Meanwhile the Katy Skelton Collection works to solve design problems by creating products that are both beautiful and practical. The Greenbrier Collection borrows the luxury feel of a world-renowned resort to create home furnishings that reflect an appreciation of the finer things in life. And the Southern Revival Collection celebrates the modern reinvigoration of the southern United States through substantial but balanced works.
Every Charleston Forge piece exudes personality while complimenting and accentuating your own unique sense of interior design. If their collections pique your interest you can easily shop and order their offerings at Sedlak Interiors. Get in touch to learn more!