Heirloom-Quality and American-Made Area Rugs from Capel Rugs
Formed in 1917 by an industrious young man – A. Leon Capel – Capel Rugs began as Gee-Haw, a mule plow line and rope manufacturer. When the Industrial Revolution threatened his business, Capel quickly pivoted his product, purchasing sewing machines and using his ropes to create the braided Capel Rugs that are now known the world over. Since then, Capel Rugs has grown into a successful, family-run business. They still offer the same domestically produced braided rugs and have also branched out into high-quality, handwoven, imported collections.
Capel Rugs features a fully customizable option for customers who are looking for a specific area rug to fit within their unique interior design scheme. If Capel Rug's selections appeal to you, shopping and ordering their collections is easy with Sedlak Interiors. Get in touch to learn more!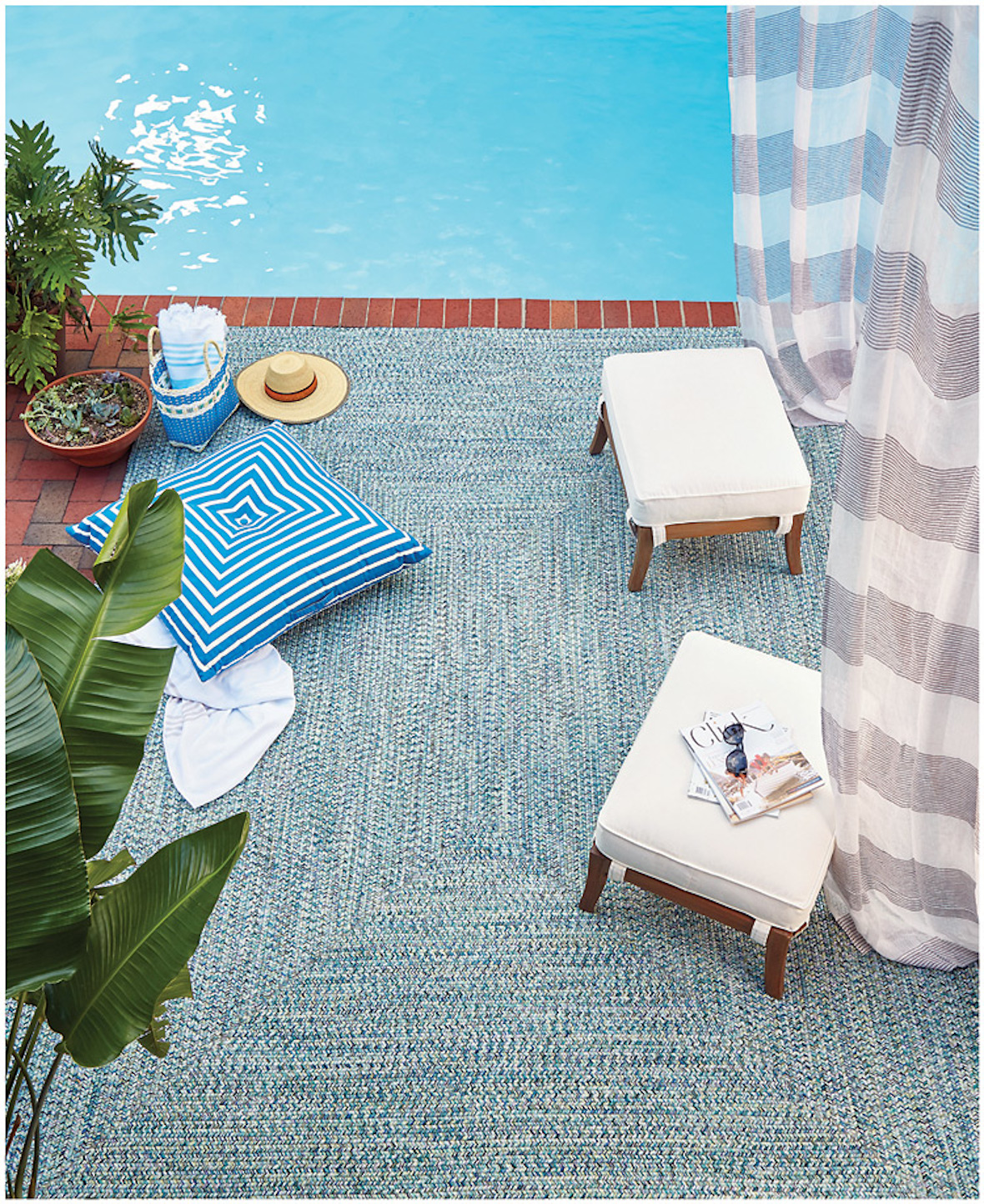 Iconic Patterns, Classic Designs, and Modern Aesthetics
Capel Rugs' original braided rugs are an American tradition. They feature an array of colors, swirled together in a mixture of wool, nylon, polyester, and other durable fibers. Combinations of hues suggest everything from the oceanside and a shell-strewn shoreline, to a painted desert or prairie fields at sunset. Colorful patterning captures the essence of a wildflower meadow, verdant pine forests, a big open blue sky, or the fireside in a woodsy cabin. Braided area rugs are incredibly durable and can be reversed for even wear.
Capel Rugs' braided designs are quintessentially American, and their museum-worthy nature speaks to the ingenuity of the past. Braided rugs also come in solid color selections, and some feature a combination of solid and patterned work. Muted tones of slate, granite, and quartz combine to create an heirloom piece that boasts a contemporary palette. Braided area rugs are available in a wide array of shapes and sizes, and are sure to grace any space they inhabit.
Capel Rugs also works with rug weaving vendors across the globe to curate a collection that is unrivaled in range, unsurpassed in design, and of the highest quality. These hand tufted area rugs feature hypoallergenic wool construction and easy-care Olefin, highlighting designs that range from Old World influence to modern minimalist and abstract. Whether your interior design plan leans contemporary, transitional, traditional, or casual, Capel Rugs has a selection that's suited for your living spaces.
Their Creative Concepts collection is especially designed for both indoor and outdoor enjoyment and gives you the power of choice with an array of shapes, sizes, bases and over 120 fabrics. Work with a Sedlak advisor to create a one-of-a-kind area rug that is uniquely yours. Creative Concepts rugs are made to last, and feature superior fade and stain resistance.