Elegant Tableware and Home Décor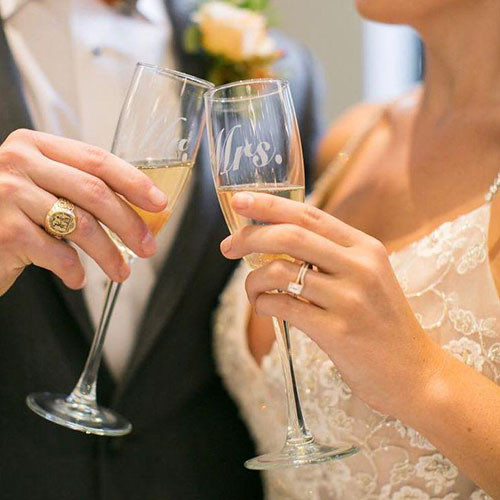 Arthur Court Designs was founded in 1966 with the focus on innovative interior design. Their big breakthrough came in the 1970s when Arthur Court Designs became the first company in the United States to incorporate aluminum into tabletop and giftware. Each one of Arthur Court's products is individually handcrafted by skilled artisans around the world. Arthur Court Designs has remained a leader in the aluminum tableware and home décor industry ever since, with the mission of bringing affordable luxury tabletop accessories into every home.
Aluminum: The Ideal Material for Tableware
Aluminum is the ideal material for cutlery, drinkware, barware, and serveware. It is lightweight, durable, food safe, and combines well with glass, wood, and acrylic. Unlike silver, aluminum does not tarnish or require polishing to maintain its brilliance. Aluminum can also be sand-cast into various shapes with meticulous detailing.
Unique Designs Inspired by Nature
Mr. Court's love for animals and nature is clearly displayed in his one-of-a-kind designs. Serving utensils are decked with handles that feature twisting grapevines and olive branches. Ornate magnolia and dogwood flower centerpiece trays can serve tasty hors d'oeuvres or stand alone as stylish tabletop decorations. Salad and serving bowls accented with whimsical crabs, shells, fish, octopuses, and sea turtles perfectly complement nautical beach décor. For a rustic forest theme, choose coasters and glasses encircled with elk antlers. Horse lovers will enjoy the horse head pitchers and horseshoe wine coaster and stopper set. Other animal designs featured in Arthur Court's tableware collections include birds, bunnies, butterflies, alligators, and elephants.
Engravable Tabletop Gifts
Surprise your loved ones with engraved tabletop gifts from Arthur Court. Monogrammed can coozies and bottle openers make great gifts for groomsmen or Father's Day. Engrave a 16-inch long oblong tray with inspirational quotes, scriptures, or personalized messages that can be cherished for generations. Give a newlywed couple an engraved picture frame to display a treasured wedding photo, or an engraved Mr. and Mrs. champagne glass set to celebrate their special day.