Traditionally Crafted Heirloom Pieces from Amer Rugs

Beginning in Jaipur, India, in 1996 with just a handful of weavers, Amer Rugs quickly gained a footing in both domestic and international markets. Amer Rugs has become known for their exclusive carpets and their unique product line that has made the brand a globally recognized name. Amer Rugs' exceptional quality and timeless beauty shine through in each and every area rug, without compromise.

On top of their beautiful flooring options, Amer Rugs has built a strong reputation as a company that believes in uplifting artisans. Their varied community of weavers contribute to Amer's enduring nature, preserving culture and knowledge for coming generations. Since 2012, Amer Rugs' Saraswatii Global Foundation has been working to improve the lives of rural, marginalized communities. They do this by enhancing livelihoods and providing educational opportunities and access to quality health care. The Foundation also aims to empower women in the various locales that produce Amer Rugs.

Timelessly Beautiful Area Rugs for Every Home
Amer Rugs' floor coverings are available in a variety of dirt- and stain-resistant materials––such as wool, polyester, and natural or artificial silk––that require minimal maintenance to look great for years to come. Textures include hand knotted, hand hooked, hand tufted, hand woven, flat weave, power loom, and shag, woven in a wide range of colors, from neutral to more vivid tones. If you're looking for that just-right area rug but are having trouble locating one of the ideal size, color, or material, Amer Rugs' custom program can hand-craft a rug to your specifications. Sizes range from 18" squared to 12' x 15' large, rectangular pieces, with patterns ranging from contemporary and abstract to tribal, Persian, and southwestern-inspired motifs.


Amer Rugs' offerings are ideal for busy households and can withstand heavy foot traffic. They work equally as well in traditional or transitional homes, lending warmth and sophistication to even the most casual of rooms. Function and style come together seamlessly in Amer Rugs' area rugs, providing an enduring statement piece for any home, no matter the interior design scheme.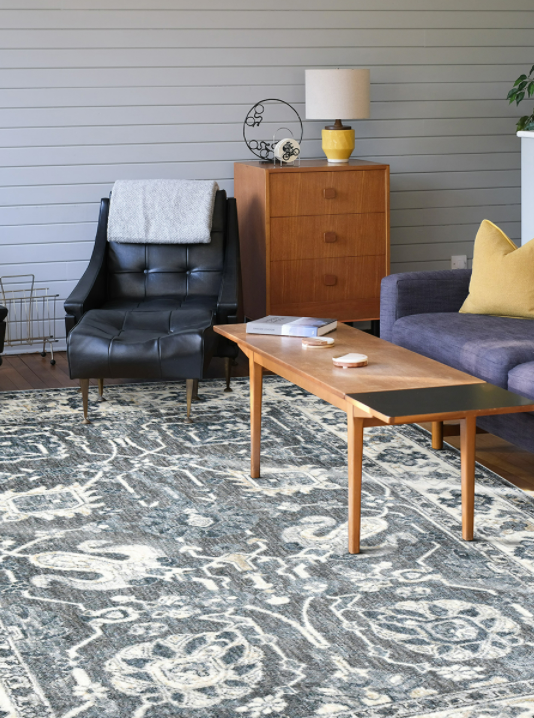 If Amer Rugs' fashion-forward selections inspire and appeal to your sense of style, you can easily shop and order from their collections at Sedlak Interiors. Get in touch to learn more!