UltraComfort Power Lift Recliners that Set the Standard in Comfort
Born in Pennsylvania in 1985, UltraComfort was founded by two entrepreneurs and based on the desire to provide the home medical market with a reliably comfortable, high-quality lift recliner. UltraComfort's founders knew that every person had different needs from a power recliner, and that their product could have a direct impact on customers' health and wellbeing. So they took design seriously, right from the outset, calling in upholstery, furniture design, and sewing experts. UltraComfort's advanced positioning and electronic technologies are so well-engineered that they don't hesitate to attach a lifetime warranty to every chair they build. UltraComfort power lift recliners begin with superior materials, innovative designs, unmatched craftsmanship, and are built right the first time, guaranteed. UltraComfort proudly employs an American workforce to craft their high-quality products.
CONNECT WITH AN INTERIOR DESIGNER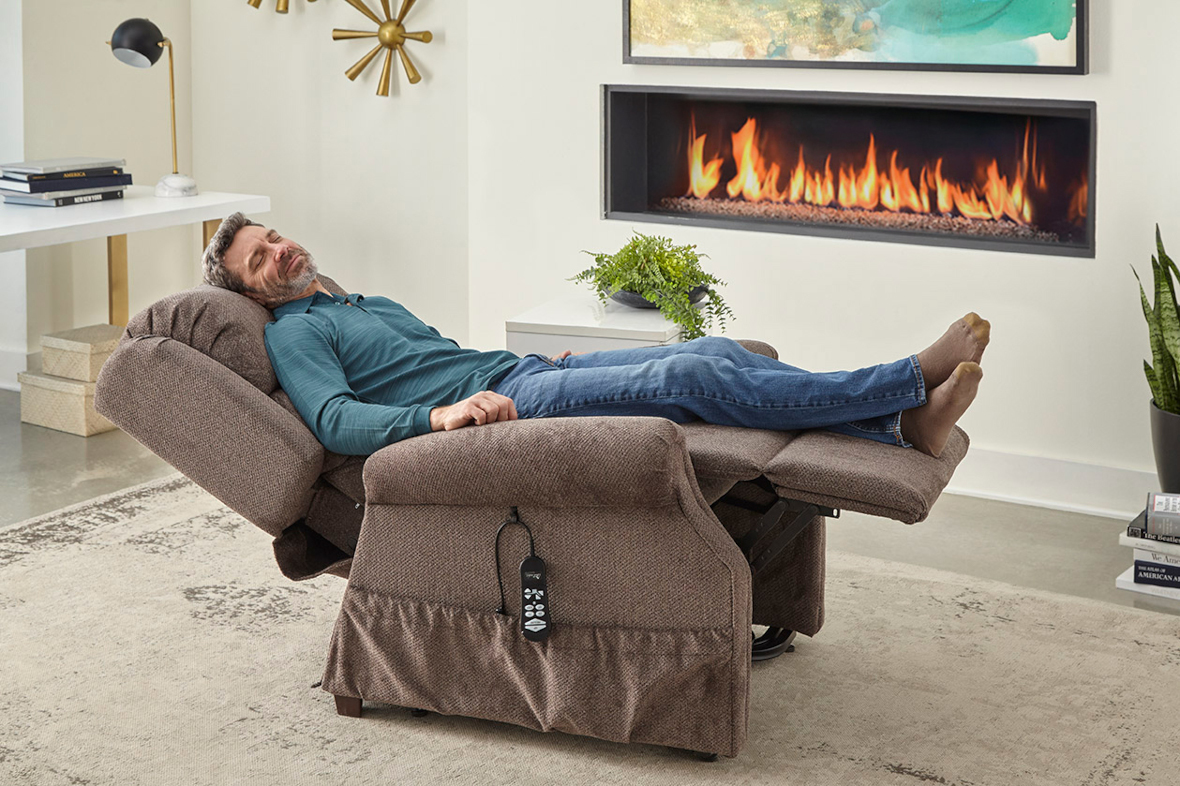 UltraComfort power lift recliners are categorized into four distinct designer chair collections that are built around customers' needs. Choose the chair that best complements the way you live with your choice of practical accessories and luxurious fabrics that add an extra layer of comfort. From traditional lift chairs to UltraComfort's zero gravity models, each and every chair can be custom positioned for your best wellness and comfort. Custom sizing ensures that your chair is made just for you, and that you'll be able to fully relax and recoup when enjoying its durable but plush construction. Choose from leather-like, soft woven, or microfiber fabrics to weave your UltraComfort chair into your home's interior design palette while ensuring the ultimate in seating comfort, durability, and practicality. Remote hand controls mean that you never have to strain to find the best position for rest and wellness.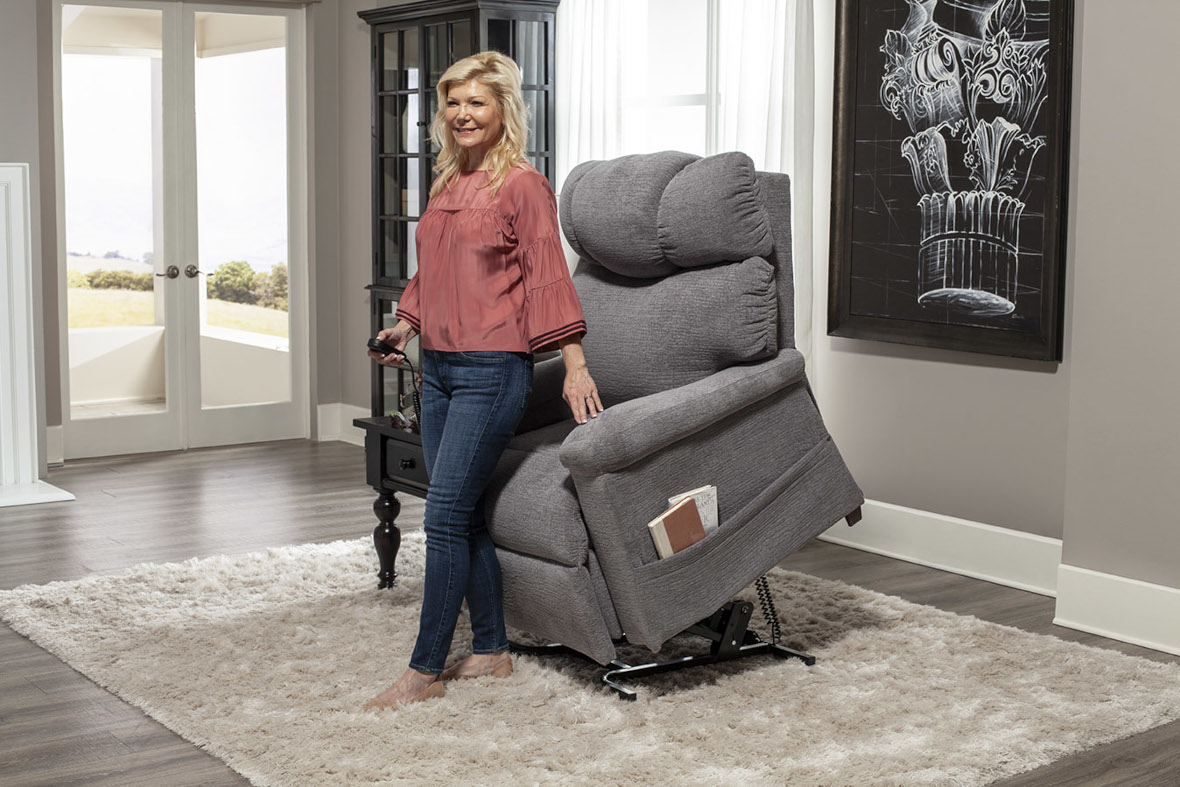 If UltraComfort power recliners appeal to your lifestyle or wellness needs, you can easily shop and order from their collections at Sedlak Interiors. Get in touch to learn more!