Evoke Lush Island Style
For consumers that are fans of beautiful tropical design and want to see their homes transformed with beautiful custom island creations, they need to check out Tommy Bahama Home. As a part of Lexington Home Brands, the Tommy Bahama Home line strives to bring the elegant leisure essence of the tropics to their client's homes.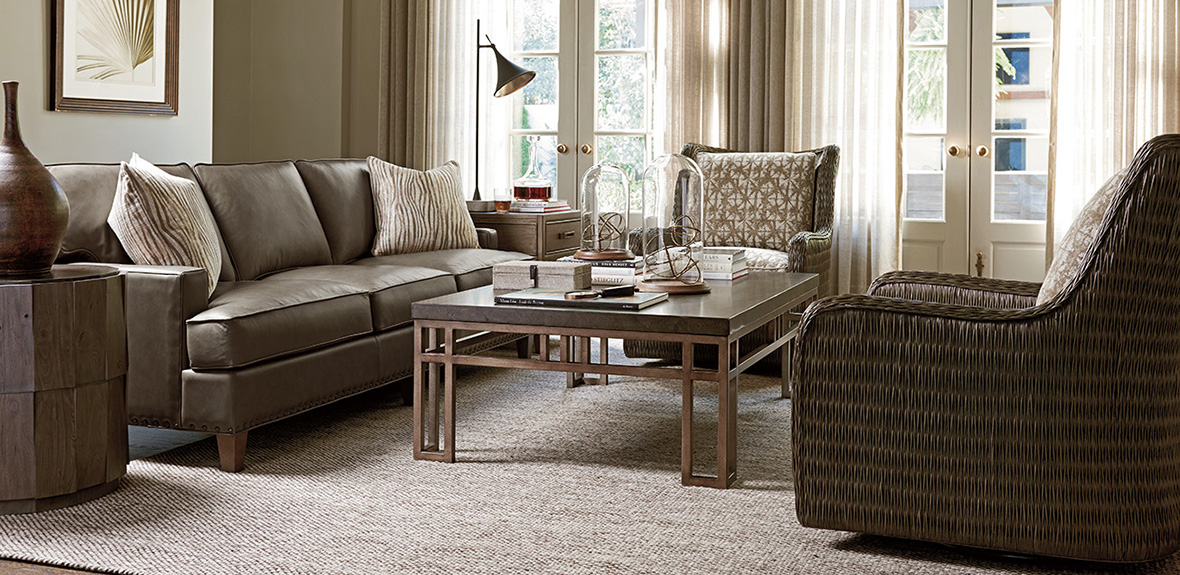 Natural Materials & Rich Finishes
Imagine experiencing the same casual elegance and comfort of anyone who has spent time in the Caribbean at home! The Home line conjures images of crisp white linens, gorgeous pastels, natural woods, materials, juxtaposed with brilliant island colors. Their use of rich, sun-kissed, natural patterns and designs with lush, quality fabrics make this a collection that excites the senses. Clients who furnish their homes from this portfolio demonstrate their wonderful eclectic and discriminating taste!
Distinctive designs are included in the Tommy Bahama Home collection, each style reflects a different aspect of the island experience. The styles included in this portfolio are:
Cypress Point
Twin Palms
Los Altos
Island Fusion
Ocean Club
Bali Hai
Royal Kahala
Island Estate
Kingstown
Ivory Key
Inspired Tropical Design
Each category features its own beautiful and unique patterns, colors, and designs. The collection was inspired by the island aesthetic of Bermuda. Every style evokes the lush landscapes and pastel homes of the area to reflect the refined hedonism of the tropics. A combination of meticulous detail, buffed bronze finishes, and lush upholstery create the perfect idyllic and dramatic effect. It brings the look and the feel of a sprawling tropical plantation to a home's interior for clients furnishing their homes with this exciting collection!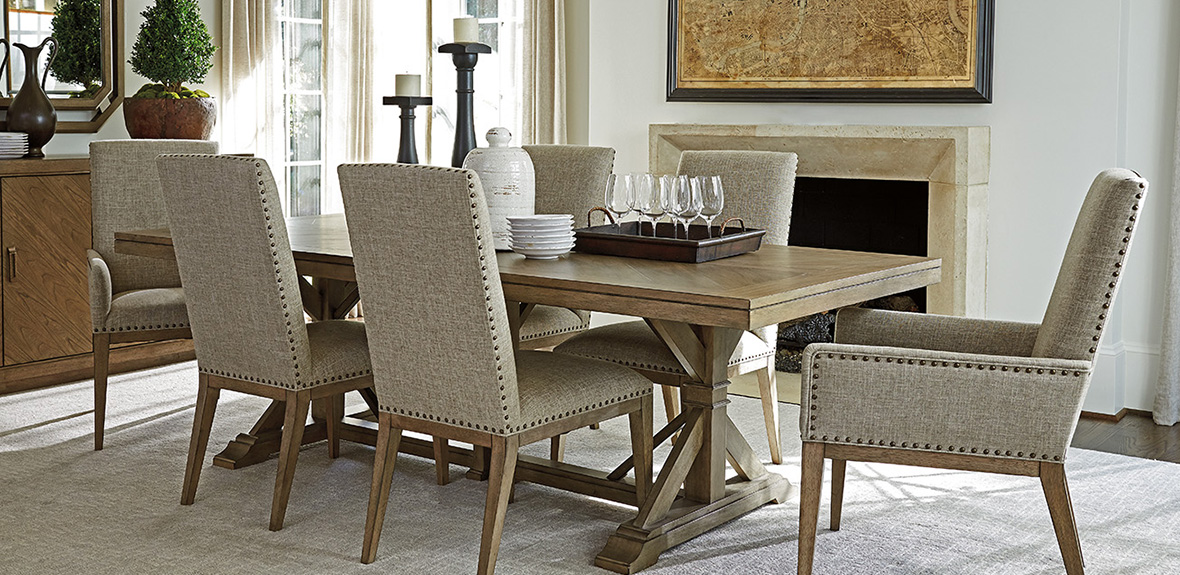 Furnish Your Exotic Escape
Tommy Bahama was founded 25 years ago with a goal to recreate casual elegance in its designs. It's a casual approach to The Good Life. Those whose everyday life demands the mundane but whose hearts yearn for the freedom and exotic lifestyle of world travelers find Tommy Bahama Home was created with them in mind. The creations bring an exotic escape to the home clients retreat to at the end of each day. Allow the quiet, understated tropical elegance to take consumers away from their all too familiar world.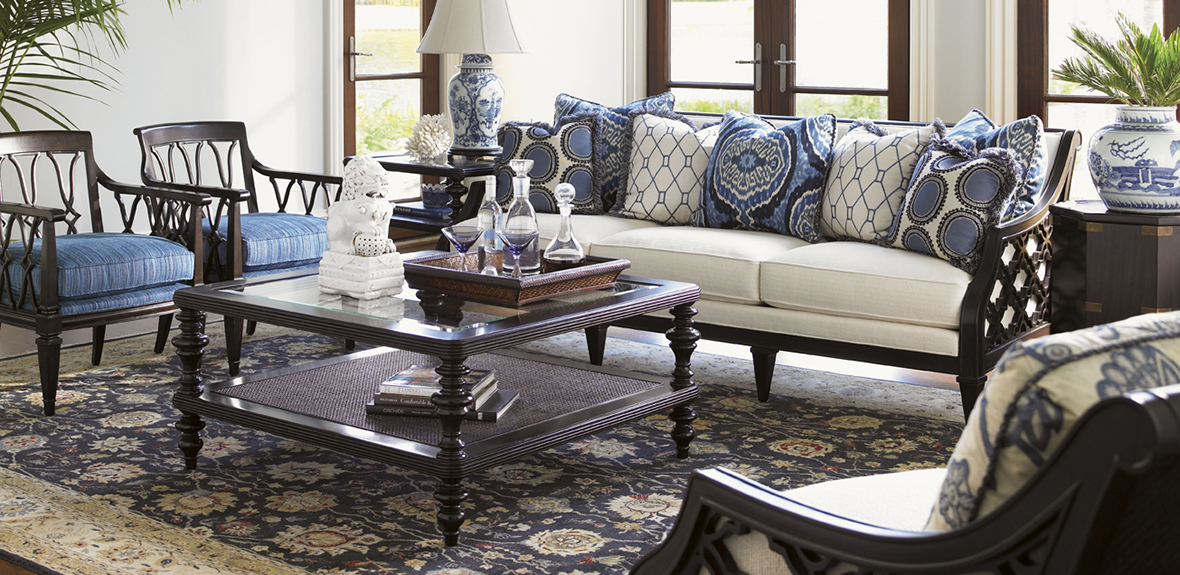 Satisfying Value
These furnishings are not just beautiful, they offer value, too. Consumers can furnish their home affordably and receive free, white glove delivery and setup with each Tommy Bahama Home order they place. The company values its customers and goes out of its way to make sure they are satisfied with their purchases and to answer any questions they may have about its product lines.
Schedule a Time to Meet With Our Tommy Bahama Home Experts »