Premier, Luxury Outdoor Furniture
Summer Classics manufactures fine patio furniture in durable resin wicker, cast and wrought aluminum, wrought iron, and marine-grade teak. Select individual pieces or entire furniture sets. Accessorize your collection with patio umbrellas, faux stone tabletops, waterproof furniture covers, hypoallergenic cushions, and Wendy Jane performance pillows from their exclusive line of outdoor fabrics.
Summer Classics' versatile collections of luxury outdoor furniture and accessories offer endless décor possibilities. Their Ashland collection adds a modern flair to classic Adirondack seating. The airy, open frame of the Carmel collection evokes a sense of lightness despite its durable wrought aluminum construction. The Claro collection features an ultra-modern mix of acrylic seating and stainless steel framework. For a beachy 1950s vibe, opt for the vintage rattan look of the Newport collection. The simple curves of the Roma collection mimic the designs found in antique Italian architecture.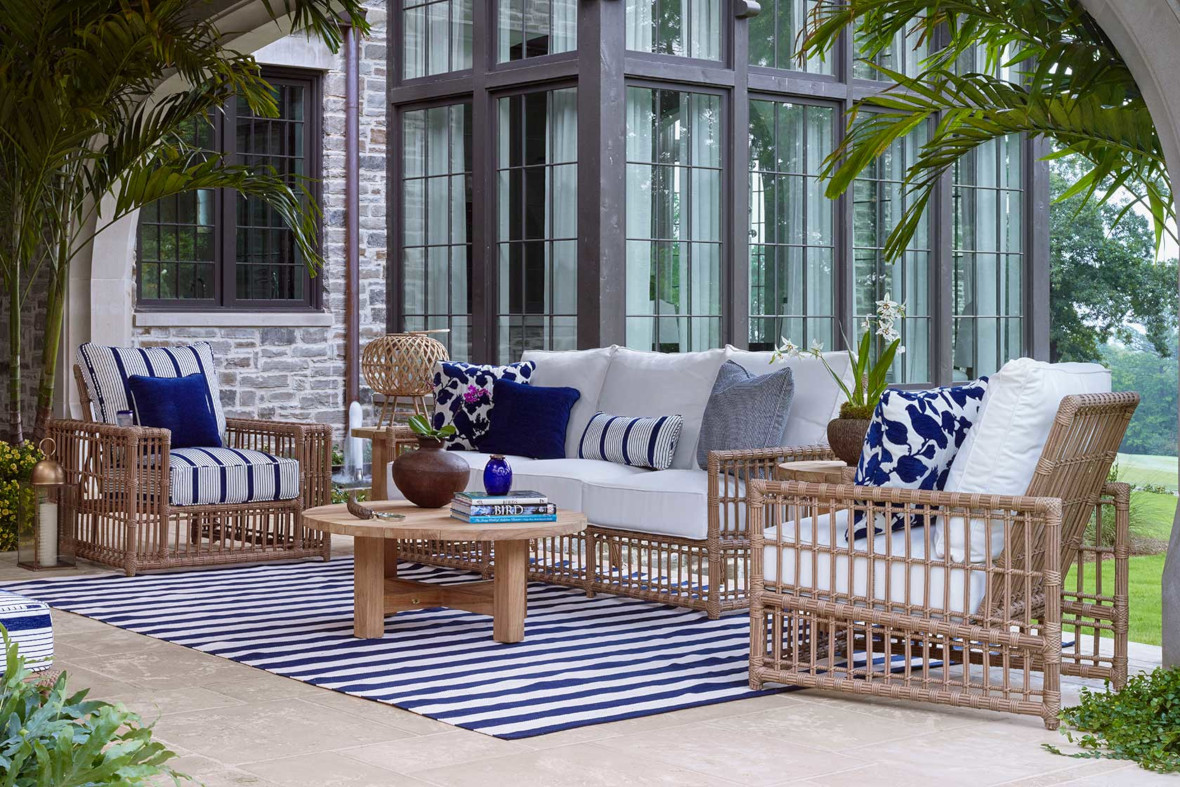 Wendy Jane Performance Pillows
Wynne White Martin, daughter of Summer Classics' founder Bew White, developed this innovative line of pillows that are handcrafted in the USA. Wendy Jane performance pillows feature a hypoallergenic, down-feel insert encased in an easy-to-clean, water-repellent cover. The fabric covers are made with solution-dyed acrylic fibers that are designed to endure adverse weather, making them the perfect complement to Summer Classics' outdoor patio furniture collections. Browse through hundreds of exclusive Wendy Jane pillow designs, available in a variety of sizes, colors, patterns, prints, and stylish edge options.
WATERPROOF FURNITURE COVERS
Summer Classics' outdoor furniture covers will protect your patio sets year-round. The durable, waterproof fabric is resistant to both fading and mildew. The cover clips firmly onto the frame and secures tightly around your furniture with cord lock strap closures. Reinforced, ergonomic handles along with zippers allow for easy installation and removal.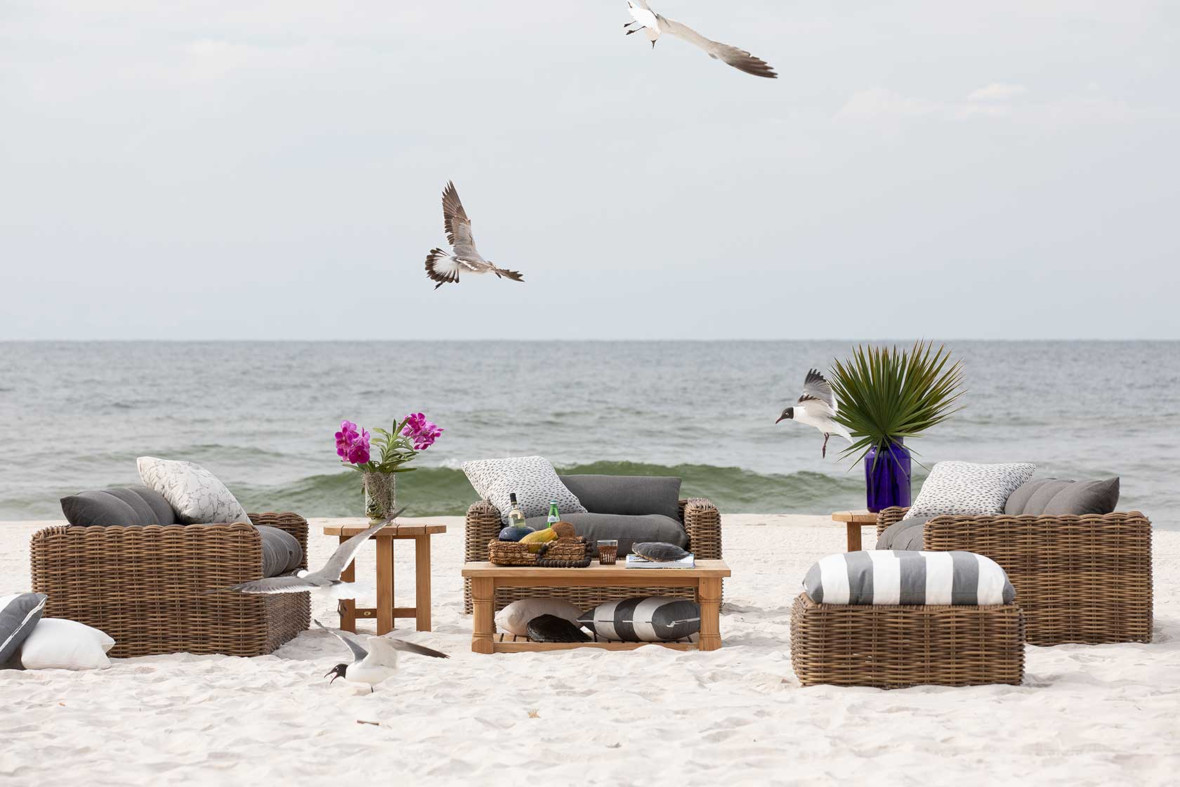 Outdoor Furniture Built to Last
Nano Ceramic Pre-Wash
Every metal frame is pre-finished with a nano ceramic pre-wash that increases paint adhesion. Summer Classics expert craftsmen apply powder-coated finishes that are 10 times thicker than traditional wet-coat paint.
Cast Aluminum
High-grade molten aluminum alloy is hand-poured into detailed wood carving molds. To create a smooth surface for painting, every casting is meticulously polished by hand. After each piece is thoroughly cleaned, it is baked with a durable powder paint coat and artfully completed with a hand-applied antique accent.
Wrought Aluminum
Wrought aluminum pieces are complete with heavy tubing, interior wall supports, galvanized steel inserts, triple hand-polished 360° welds, and the Summer Classics signature powder coat finish. Choose from 6 versatile finishes.
Stainless Steel
A 304 grade stainless steel with high chromium and nickel content is used for its strength and corrosion-resistance. For maximum durability, the stainless steel ireceives 360° welds that are carefully polished by hand.
N-dura™ Wicker
N-dura™ wicker offers the most extensive UV-resistance and color-fastness in the furniture industry. Each piece is woven by hand over steel-reinforced heavy gauge aluminum extrusions and triple hand-polished. Available in resin, vinyl or polyethylene, N-dura™ wicker displays slight variations in color and texture that make each piece unique.
Plantation-Harvested Teak
Summer Classics' teak furniture frames are crafted with only the world's finest marine-grade, plantation-grown teak wood using mortise and tenon construction. Choose between natural teak or their oyster teak finish that imitates the silvery patina of aged teak wood.
Resysta® Wood Resin
Resysta® is an innovative, sustainable, and environmentally-friendly product made of rice husks, salt, and mineral oil. This low-maintenance material is resistant to the effects of UV light, rain, snow, salt water, heat, and humidity.