Personalized Fine Furniture and Environmental Leadership
At Omnia Leather, the design process revolves around the customer. Personalized comfort, style, and aesthetic elements make each piece unique to its owner. Omnia is proud to have a decades-long legacy of keen craftsmanship and exquisite styling. They are family-operated and their signature fine furnishings are crafted by skilled, American workers. Omnia is also dedicated to sustainability, exemplified by their being a founding member of the Sustainable Furniture Council. In all they do, Omnia Leather looks toward the future and aims to create quality products that ensure decades of comfort and style.
If Omnia Leather is what you're looking for, Sedlak Interiors can help you to find and order the ideal piece. Get in touch to learn more!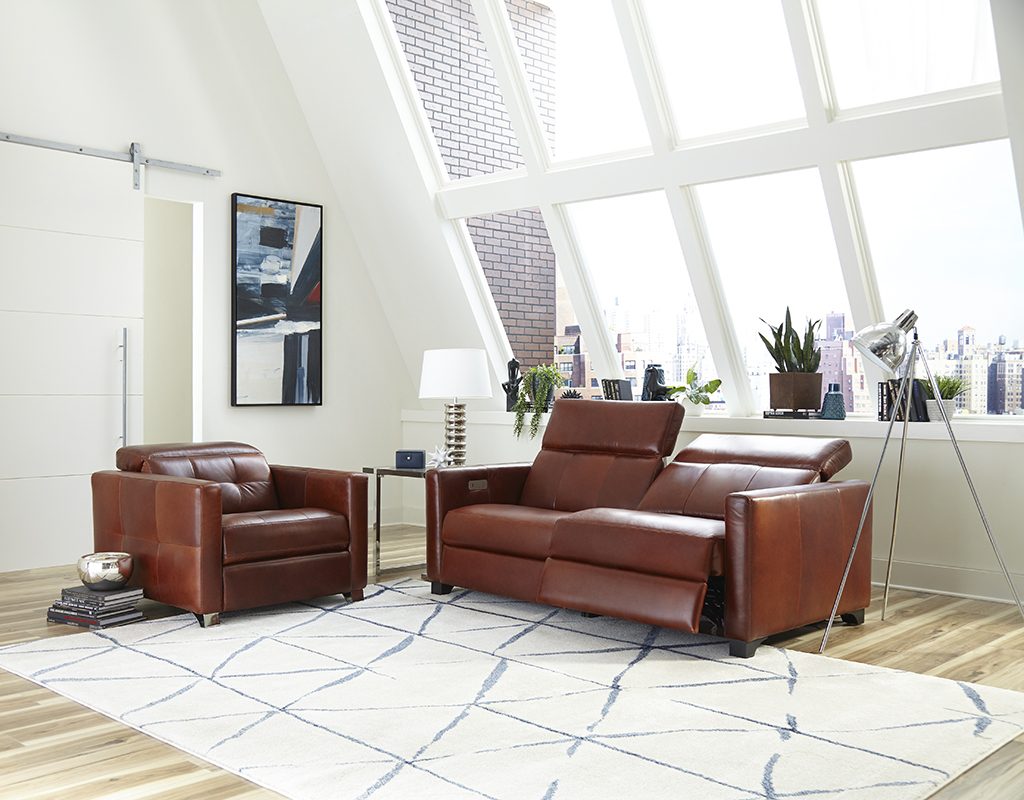 Quality to the Core
Omnia Leather's sumptuous seating options are meticulously crafted from only the finest materials. Reinforced construction ensures stability and prevents sagging. High quality fibers and foam provide resilient support and comfort. Supple leathers are always genuine top or full grain, and design detailing is carefully applied by master makers. Customers can choose from over 400 colors of luxurious leather and select their favorite from over 150 furniture styles. Metallic details, wood finishes, and fabrics offer an added array of customizable options. From the inside out, Omnia Leather's furnishings exude luxury and are testament to their philosophy of quality.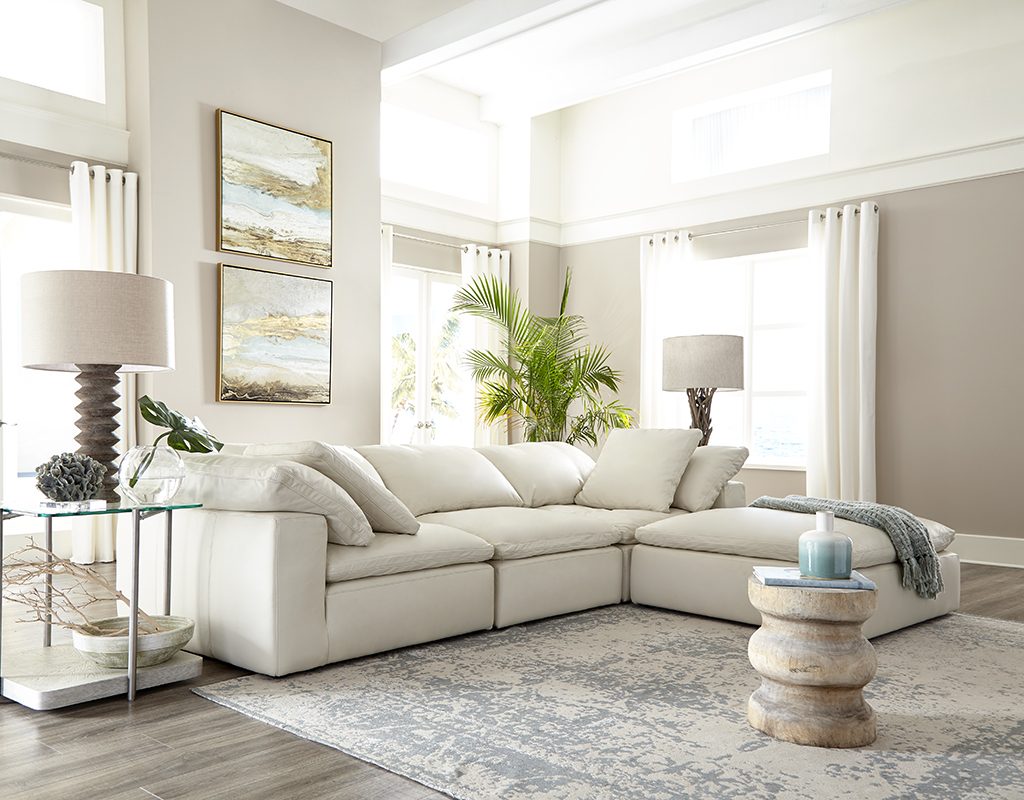 High-Style Comfort Across the Home
At Omnia Leather, each sofa, sectional, lounge chair, or sleeper sofa is lovingly crafted with the utmost quality standards at play. So when your custom piece is placed in its home, it fits perfectly. Stationary sofas offer plush, classic silhouettes, featuring wingback, mid-century, camelback, and romantic detailing. Modern styles are streamlined, incorporating clean lines and exposed wooden frames. Mission pieces feature classic slatting and lasting comfort. Their traditional, timeless, and classic styles work well within any interior design.
Push back recliners are low-profile and stylish, upholstered in coordinating luscious leathers and plush fabrics. Accent, wingback, modular, swivel, barrel, and club chairs pair perfectly with custom-made pillows and complementary ottomans. Theater seating options are the ideal addition to your entertainment space, along with a set of elegant bar stools.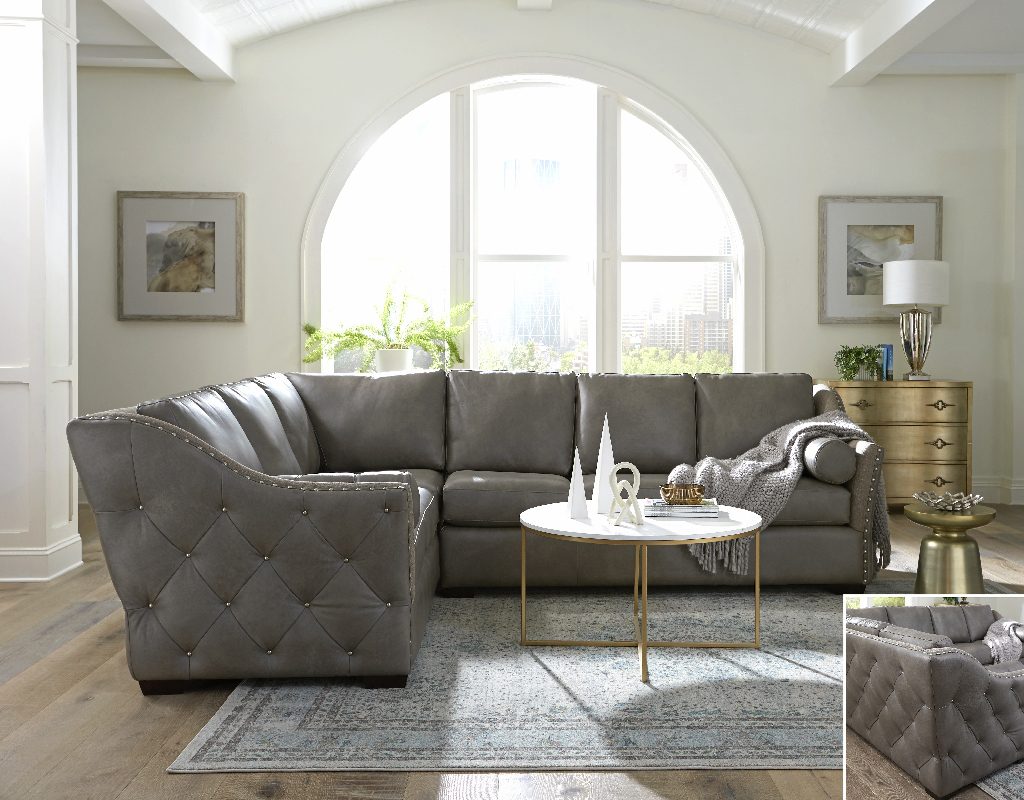 Bergamo Collection
Luxury and function blend seamlessly in Omnia's entire collection, but these qualities are heightened in the Italian-inspired Bergamo Collection. Along with the buttery leathers, luxe fabrics, and refined style, power headrests and generous seat widths come standard.