Meticulous Craftsmanship and Exquisite Masterpieces from Karges Furniture
Formed in 1886 by Albert F. Karges, a first-generation U.S. citizen, Karges furniture company had humble beginnings. After an initial investment, the new company set about fashioning American-style furniture out of local hardwoods in Evansville, Indiana. The style eventually shifted to a more traditional European aesthetic, and that change propelled the company to develop considerable influence in their industry niche. A finishing process was perfected and Karges was set up to be a real contender in the luxury furniture world. In 2014 Karges joined the Kindel Grand Rapids family of companies, and operations were moved to Grand Rapids, Michigan, where bench-made furniture making continues today. Every piece is specially made per order, the way it has always been done.
CONNECT WITH AN INTERIOR DESIGNER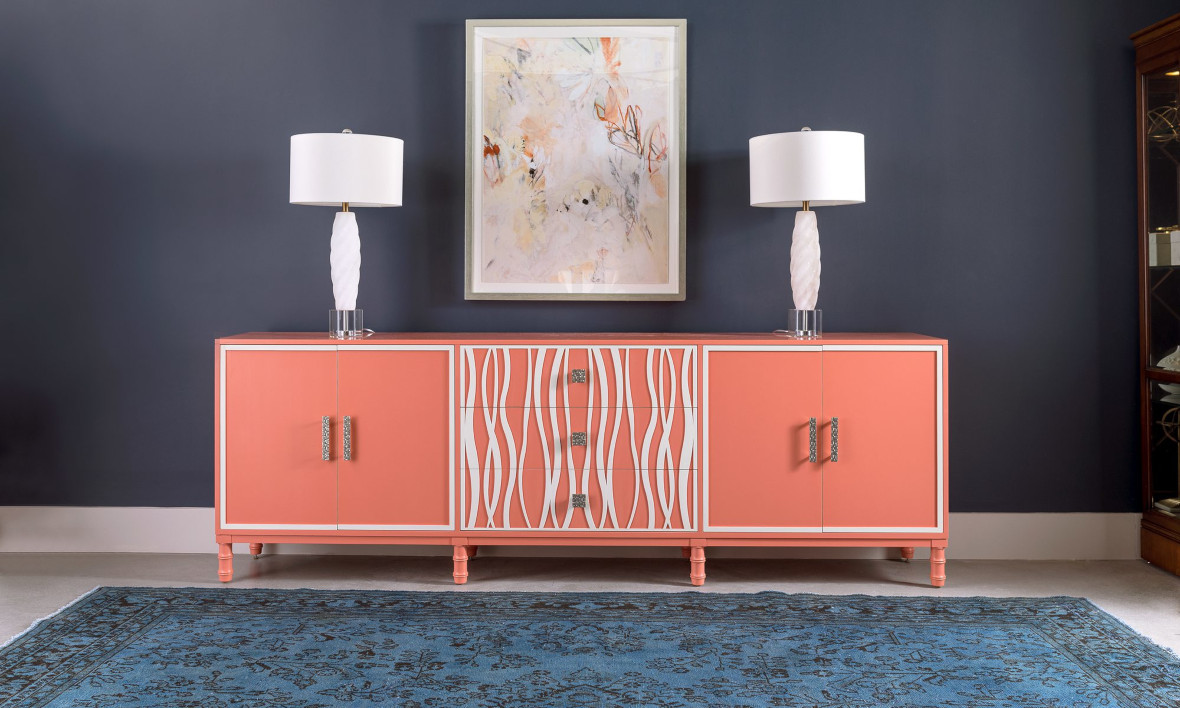 Beautiful Finishes, Luxurious Fabrics, and Classical Design
Karges furniture selections feature dining room suites, including upholstered dining chairs, dining tables, sideboards and buffets, cabinets, and a host of other offerings that will elevate your dining and entertaining experience. Bedroom furnishings include gorgeous curved bed frames, night stands, storage chests, benches and bookcases. Living rooms gain an air of sophistication from occasional furnishings, mirrors, display cases, and credenzas. Desks and workspace options tie your interior design scheme together, weaving a cohesive thread throughout every room of the home. Ottomans are welcome in any room, offering convenience and comfort to family and guests alike.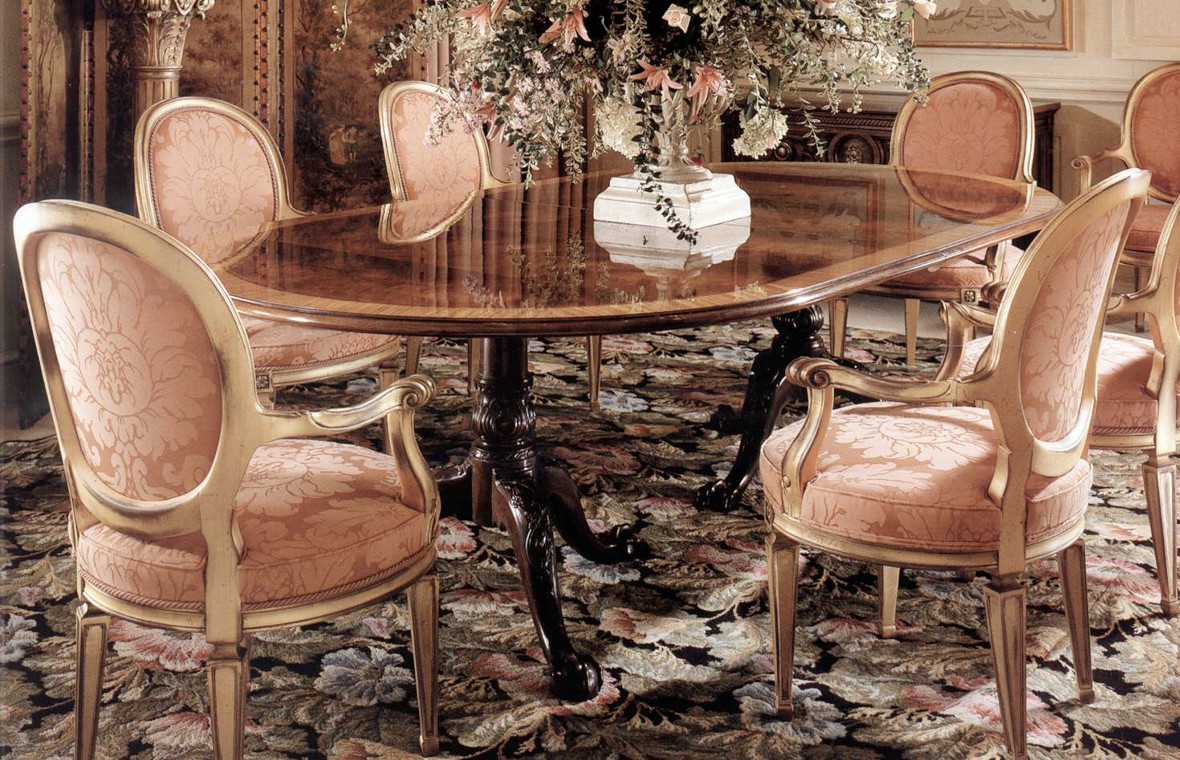 Whatever your style preference – Chippendale, Chinese, Empire, Regency, French Provincial, Georgian, Neoclassical, Queen Anne, or Venetian – Karges masterfully incorporates specific European design elements that lend an air of elegance and offer a nod to the past. Fluted and spiral dowel construction paired with spline and tenon techniques inform Karges manufacturing processes. Utilizing modern technology, artisans never lose touch with the historical influences they draw from. Their world-famous, hand-rubbed finishes are complex and of incomparable quality and luster. From top-grade lumber and exotic veneers to fine Italian brasses and hardware, Karges opts for only the finest materials.
Outfitting your home with Karges selections is a classic way to enhance your everyday living. If Karges' selections appeal to your aesthetic preferences, you can easily shop and order from their collections at Sedlak Interiors. Get in touch to learn more!