Authentic, Thoughtful Furniture Design
Highland House is proud to take an old-fashioned approach in a modern world. They believe that details matter, and that thoughtfulness will always shine through. These values are evidenced in their furniture collections that are built with time-honored techniques and tasteful textiles, but scaled for modern spaces. A dazzling array of fabrics, finishes, and detailing allow for customers' personal style to radiate. Highland House aims to beautify the world, one design and one client at a time.
If Highland House catches your eye, you can easily shop and order their collections at Sedlak Interiors. Get in touch to learn more!
CONNECT WITH AN INTERIOR DESIGNER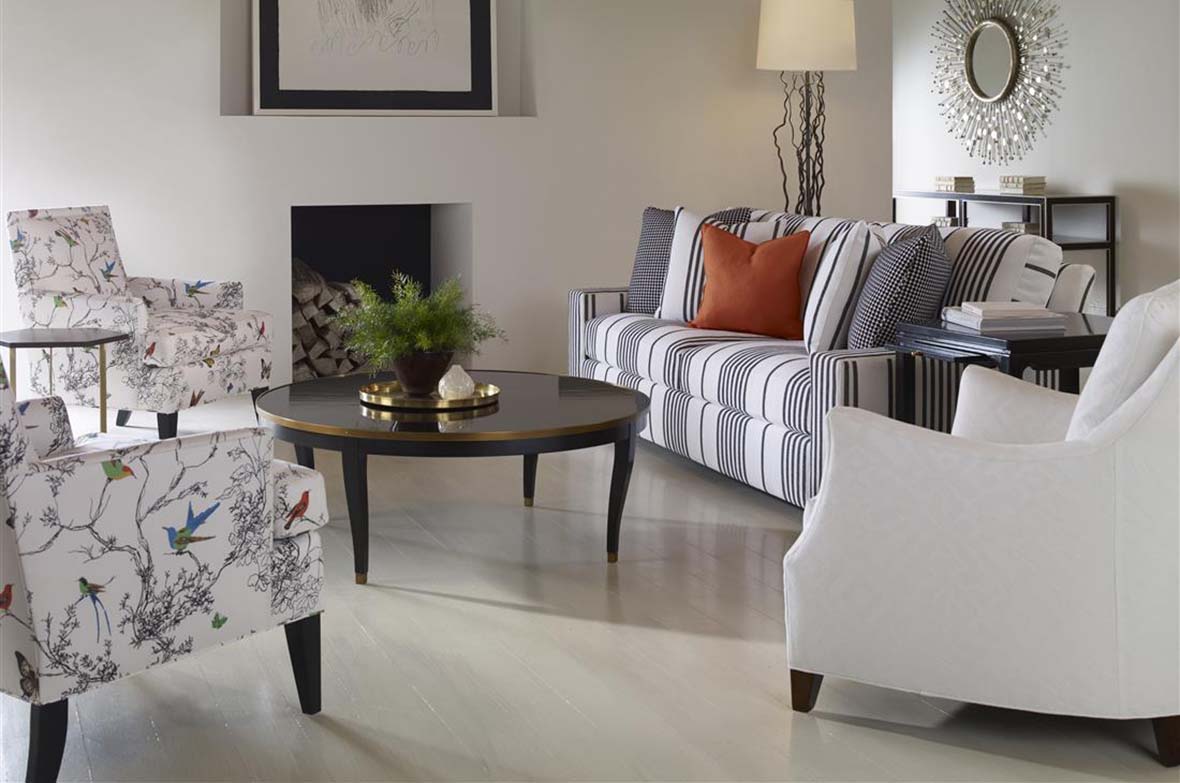 Restful Bedroom Selections
Whether you are outfitting a guest or master bedroom, Highland House has the pieces you need to create a harmonious, calming space. Fully upholstered or wooden bed frames range from twin to California King, and feature modern, classical, and architectural motifs. Daybeds conveniently include an accompanying trundle, and canopy beds elevate your personal space. Various dressers, chests, bedside tables, and nightstands in coordinating styles and finishes lend cohesion. Mirrors, credenzas, and benches provide unique detailing and convenience.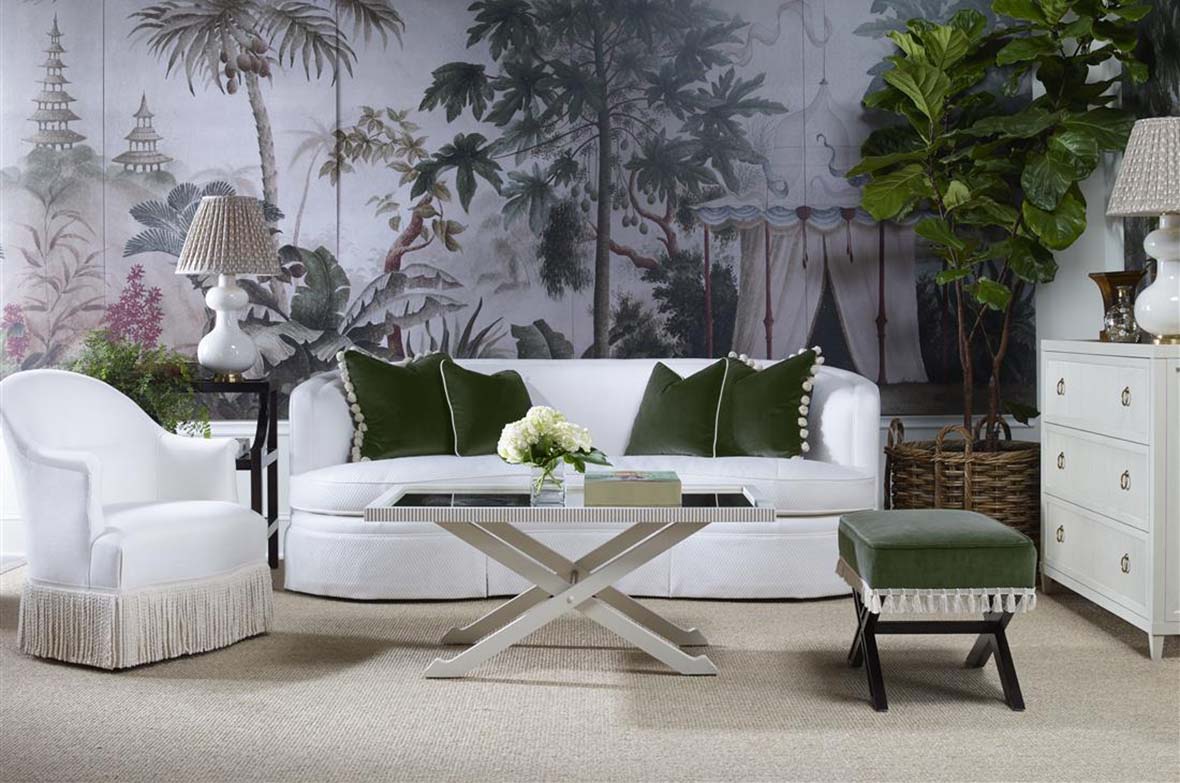 Redefined Dining Room Furniture
Highland House offers a variety of dining options that suit both formal and casual spaces alike. Dining table designs incorporate contemporary lines and antique flourishes and are available in a wide variety of shapes, sizes, and dimensions, featuring glass, leather, and oak tops. Dining chairs feature genuine natural materials and mod acrylic elements, while facets of classic design nod to Chinese Chippendale and classic wingback styles. Host, hostess, side, arm, slipper and classic dining chair models are on offer. Bar and counter stools complement your entertainment area and vary seating options, while banquettes and bar carts lend convenience and versatility to your next gathering.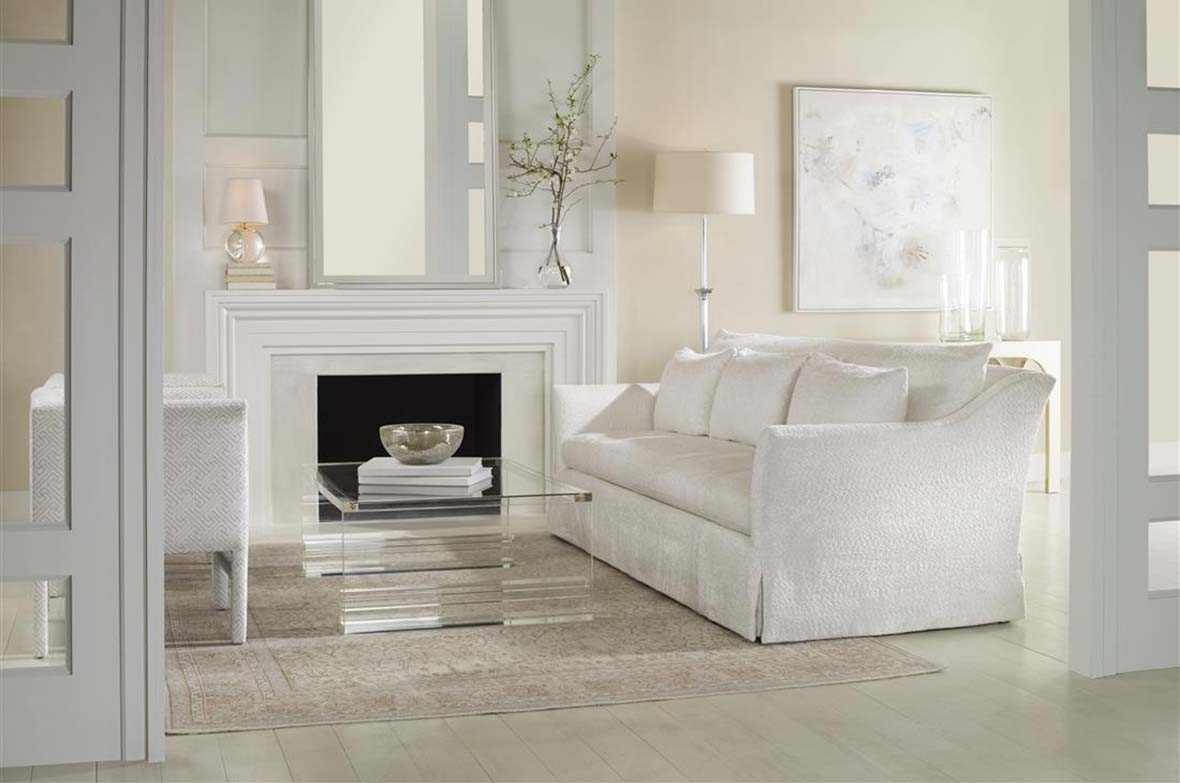 Luxurious Living Room Collections
Family and friends will enjoy relaxing on Highland House sofas, love seats, lounge chairs, and sectionals. These upholstered pieces combine comfort and class and are easily incorporated into any interior design scheme. A chaise allows guests to feel at home while cocktail, skirted, and novelty ottomans offer versatility and convenience. Benches, settees, and banquettes provide a range of seating options, and swivel, armless, and channel back chairs bring stylish flair and plush comfort. Waterfall coffee and cocktail tables lend modern accents. Side, console, and end tables can be cleverly placed. Nesting and bunching tables add a touch of whimsy, while game tables and chairs add to the entertainment. Make the party mobile with table and cocktail trays, or add an étagère or display case to showcase prized items.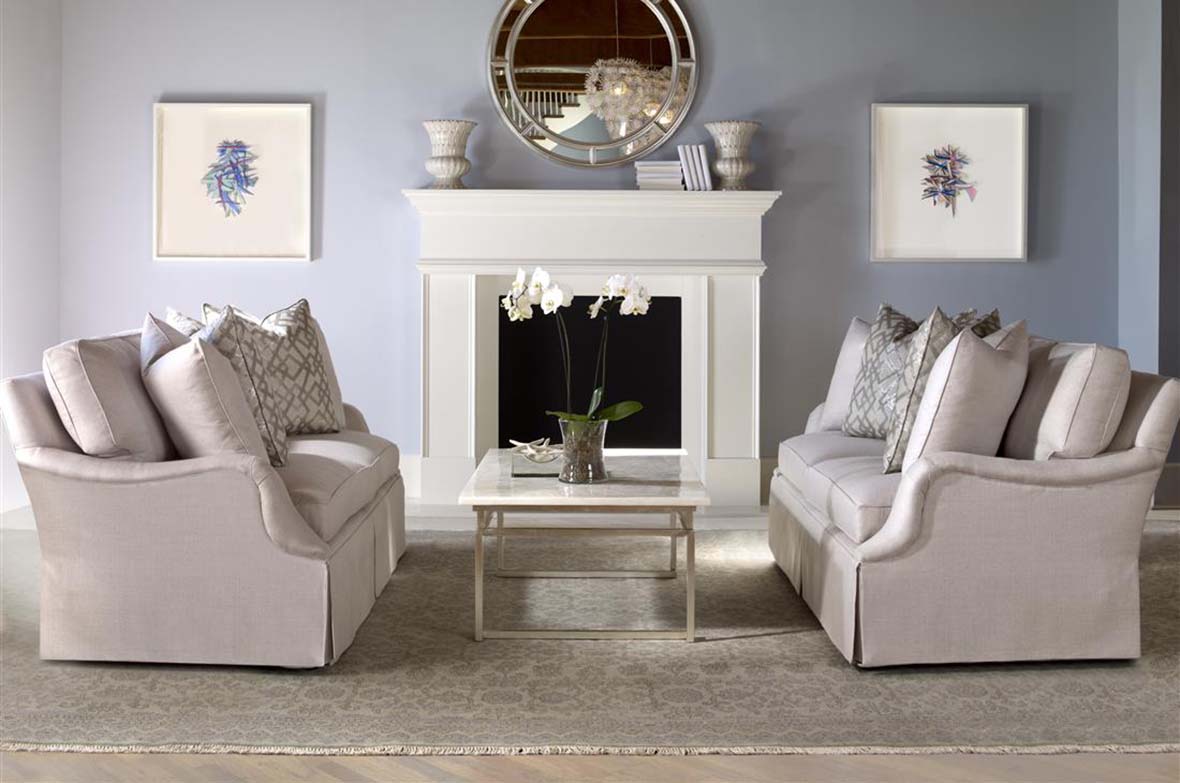 On-Task Office Décor
Highland House offers subtly chic desks and dynamic chair designs for additional seating in your workspace. Display cases keep materials organized and a host of side table and bench seating options lend comfort and style while bringing order to your home office.