Homegrown Craftsmanship and Enduring Quality from Gat Creek
The Gat Creek furniture company has a rich history, beginning with a veteran and his antique shop in West Virginia. Tom Seely Furniture developed into an antiques reproduction manufacturer, and was eventually purchased by West Virginia native Gat Caperton, who was dedicated to the domestic production of high-quality, solid-wood furniture. Today Gat Creek prides itself on superior craftsmanship and joinery skills, resulting in gorgeous dining room furniture, bedroom furniture, office furniture, and living room furniture that will last a lifetime. Customers can select from dozens of finish, fabric, and hardware options to personalize their order.
If Gat Creek appeals to your sense of style, you can easily shop and order from their collections at Sedlak Interiors. Get in touch to learn more!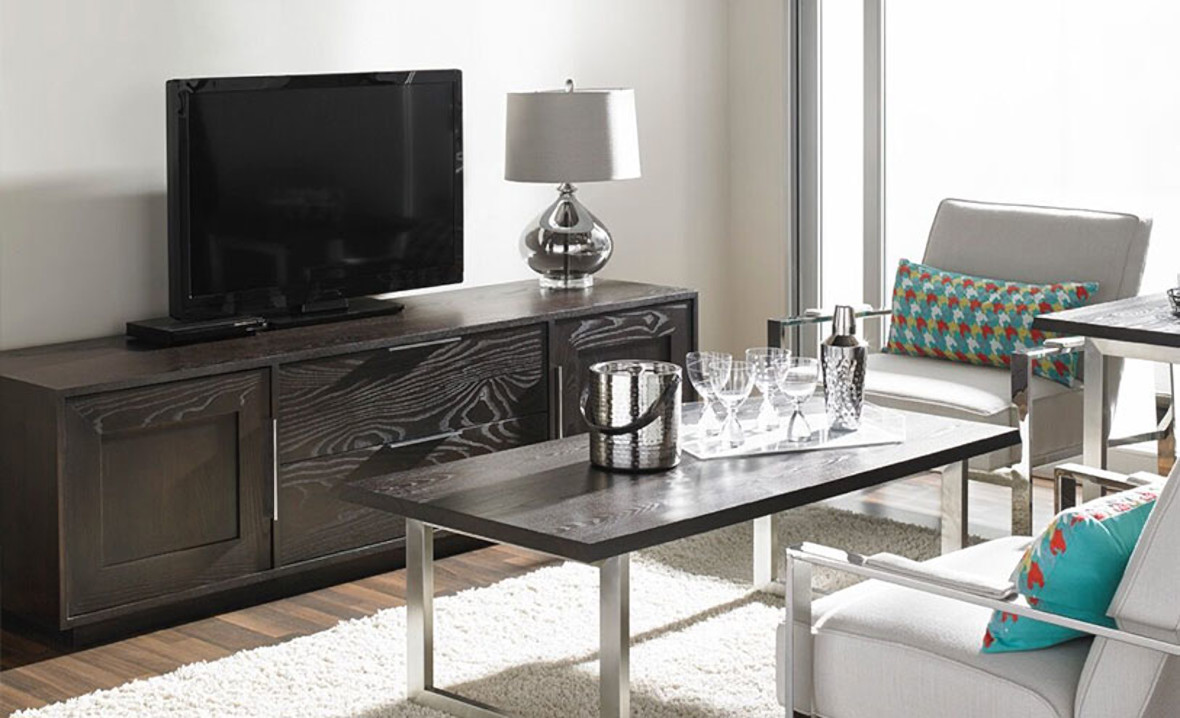 Gat Creek Believes in Sustainability and Local Investment
While many producers have taken operations international, Gat Creek has invested in its West Virginia facility, bringing in high-tech machining centers. These allow for efficient but precise work and enable skilled woodworkers to dedicate time to the entirety of each piece they craft. Gat Creek is proud to attract local talent, and advocates for equity in the company's leadership roles. Besides sustaining their community, Gat Creek sources their beautiful ash, cherry, and maple from nearby, sustainably-harvested Appalachian forests. In every way, they are committed to producing furniture that is safe for the home and environment.
Refined Bedroom Furniture
Whether the design features elegantly curving posts, antique cannonball posts, or an expertly joined platform construction, each Gat Creek bed highlights the natural beauty of solid wood. Choose a model with hidden storage for a multi-functional piece. Coordinating dressers feature various drawer configurations, and nightstands offer additional storage. Simple but elegant wall and dressing mirrors bring needed light to intimate spaces and fill a practical need. Keep spaces tidy with a Gat Creek armoire, and use their vintage-inspired blanket chest to lend a comfortable vibe to any room.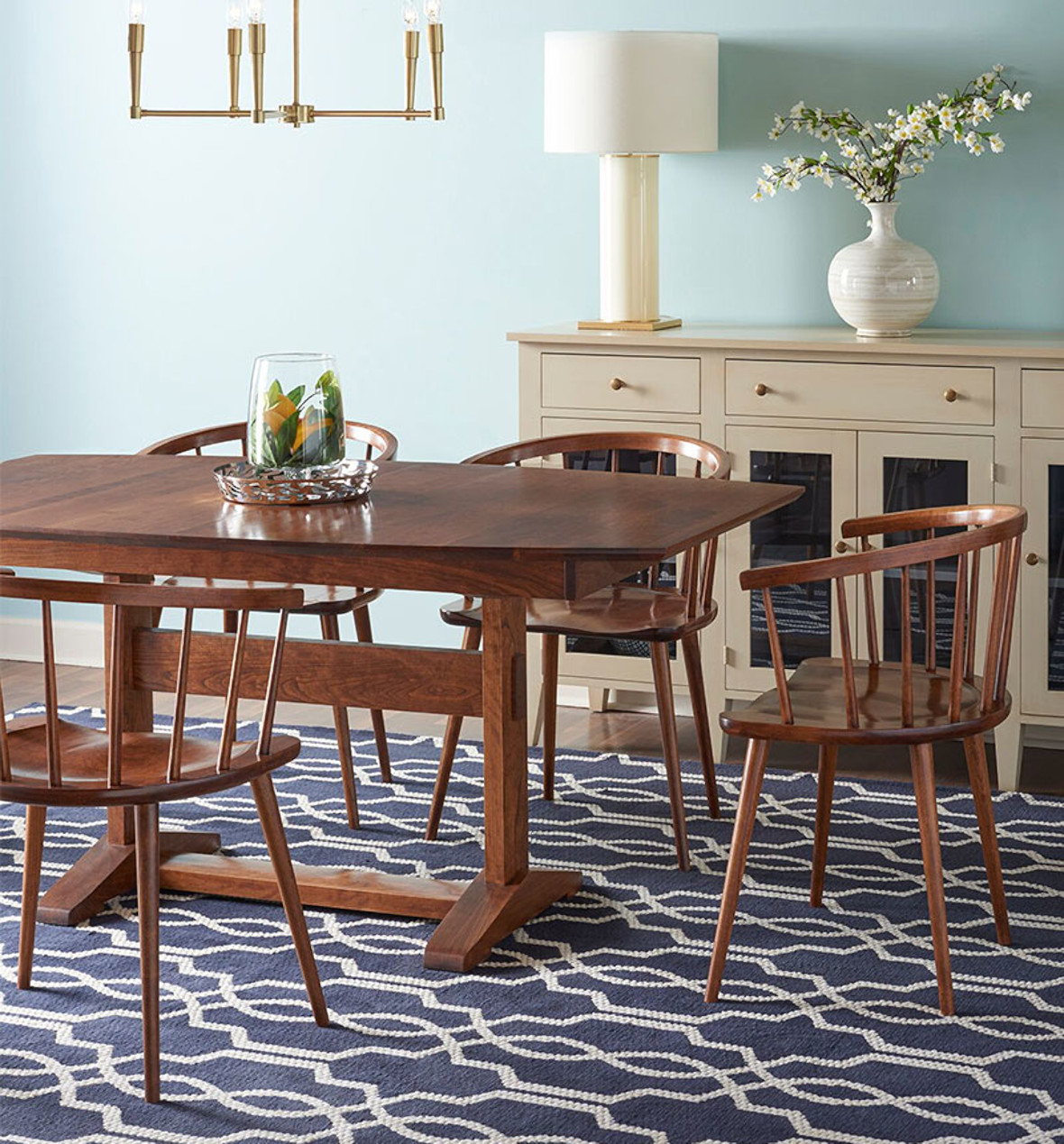 Elegant Dining Room Furniture
Gat Creek dining room furniture features a vast array of dining table options, including extension tables that can serve two on a weekend, or a large family for special occasions. Traditional fixed-top tables, counter tables, and bar tables vary seating and entertainment options. Styles range from a pared down, country farmhouse feel, to more ornate, antique-inspired selections. Elegantly turned and hewed support posts highlight the natural beauty of the solid wood used in each piece. Choose coordinating high back chairs, upholstered chairs, and matching bar stools and benches. Gat Creek's selections of servers, cabinets, buffets, sideboards, consoles, chests, and their elegant corner cabinet add needed storage solutions and ample space for your entertaining supplies.
Versatile Living Room Furniture
Add countless storage options to your living spaces with Gat Creek media cabinets, console tables, side tables, coffee tables, and bookcases. Display décor items and collectibles, and discreetly house your family's entertainment technology with Gat Creek's living room furnishings. Warm wooden hues and natural grain patternings imbue a sense of calm and ground the space. Include a finely crafted rocking chair for the ultimate cabin feel.
On-Task Office Furniture
Organize your office with Gat Creek desks, bookcases, and cabinets. The streamlined designs and integrated power sources makes these desks ideal for home or office use. Choose a model with a vintage vibe or go for a more modern aesthetic. All desks are made-to-order and finished to your liking. Choose from bookcases in an array of sizes to store your work materials, display collectibles, or house inspiration sources. Simple and sleek or antique and ornate – Gat Creek bookshelves fit the bill.