Unmistakable Style, Luxurious Comfort, and Environmental Stewardship
CR Laine has been a family-owned and -operated manufacturer of fine furnishings for the modern home since 1958. The company prides itself on adhering to time-honored construction standards while incorporating technical innovations to create the best in customized, bench-crafted upholstery.
CR Laine's philosophy of sustainability influences every aspect of their work, from responsibly harvested local hardwood to waste reduction and energy conservation. Domestic sourcing is key, along with next generation recycling, VOC-free adhesives, plant-based ingredients, and adherence to CertiPUR-US® standards. CR Laine is committed to preserving natural resources for future generations while still providing customers with exclusive furnishings of exceptional quality.
CONNECT WITH AN INTERIOR DESIGNER
Custom-Built Furniture and Fine-Tuned Detailing
Many pieces in CR Laine's expansive collection can be customized to your sizing and construction preferences. Choose from countless fabrics in every texture, color, and pattern imaginable. Buttery and characterful leathers lend one-of-a-kind detailing to standout pieces. CR Laine craftspeople have a long-standing appreciation for quality leathers, and they have developed an expertise in showcasing the unique features hidden in each hide. Performance fabrics like Sunbrella, Crypton, Sustain, Revolution, and InsideOut are also available and make for care-free and life-proof relaxation. Personalize upholstered pieces with an array of trim options, and match any exposed wood to your interior design scheme with CR Laine's selection of wood stains and multi-application finishes.
If CR Laine appeals to your design sense, you can easily shop and order their collections at Sedlak Interiors. Get in touch to learn more!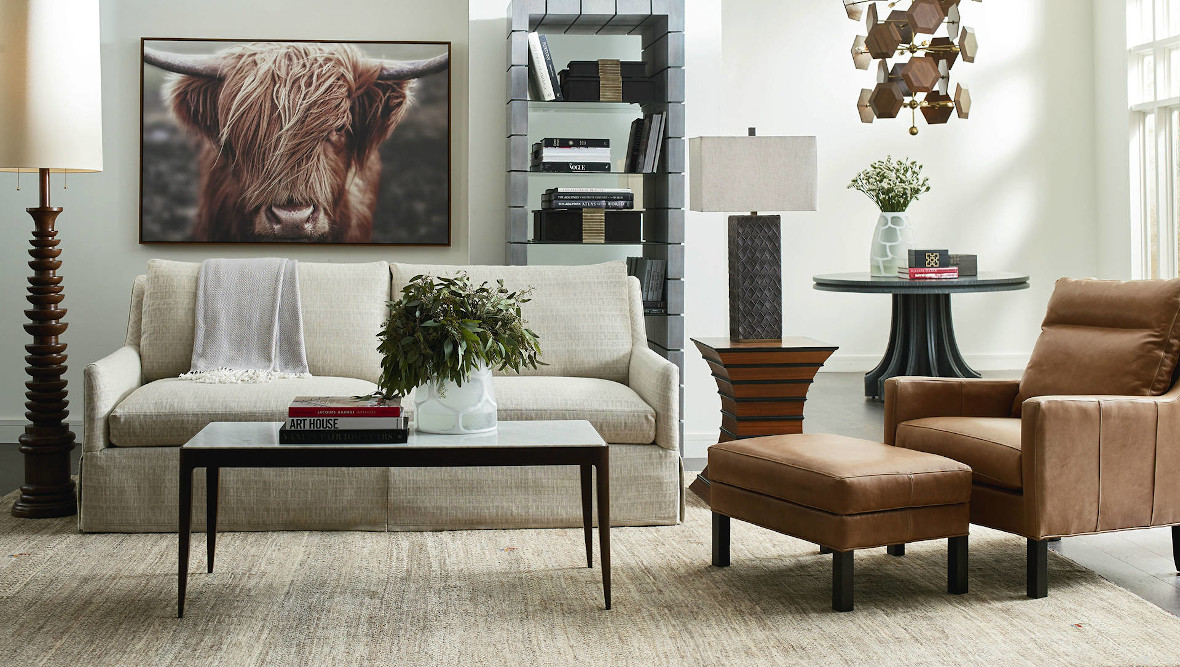 Luxe Living Room Seating Collections
CR Laine's sofas are quality-built and have a stylish presence in any room. From classic profiles and ample loungers, to plush daybeds and ornate Chesterfield sofas, CR Laine offers a look for every home. Thoughtful details elevate each piece, and include various arm styles, complementary foot shapes, tufting, skirting, intricate stitchwork, and whimsical, curvaceous silhouettes. Loveseats and settees help to create an elegant ensemble, and sectionals enhance modern entertainment zones. A smorgasbord of seating options features classic wingback, comfy lounge, and chic Chinese Chippendale chairs. Turned wooden detailing, an exposed metal frame, and geometric profiles are among an array of design features that highlight mid-century, modern, Danish, and vintage influences. Low-profile recliners offer lazy-day comfort paired with understated style, and ottomans can feature accent fabrics while amping up comfort levels.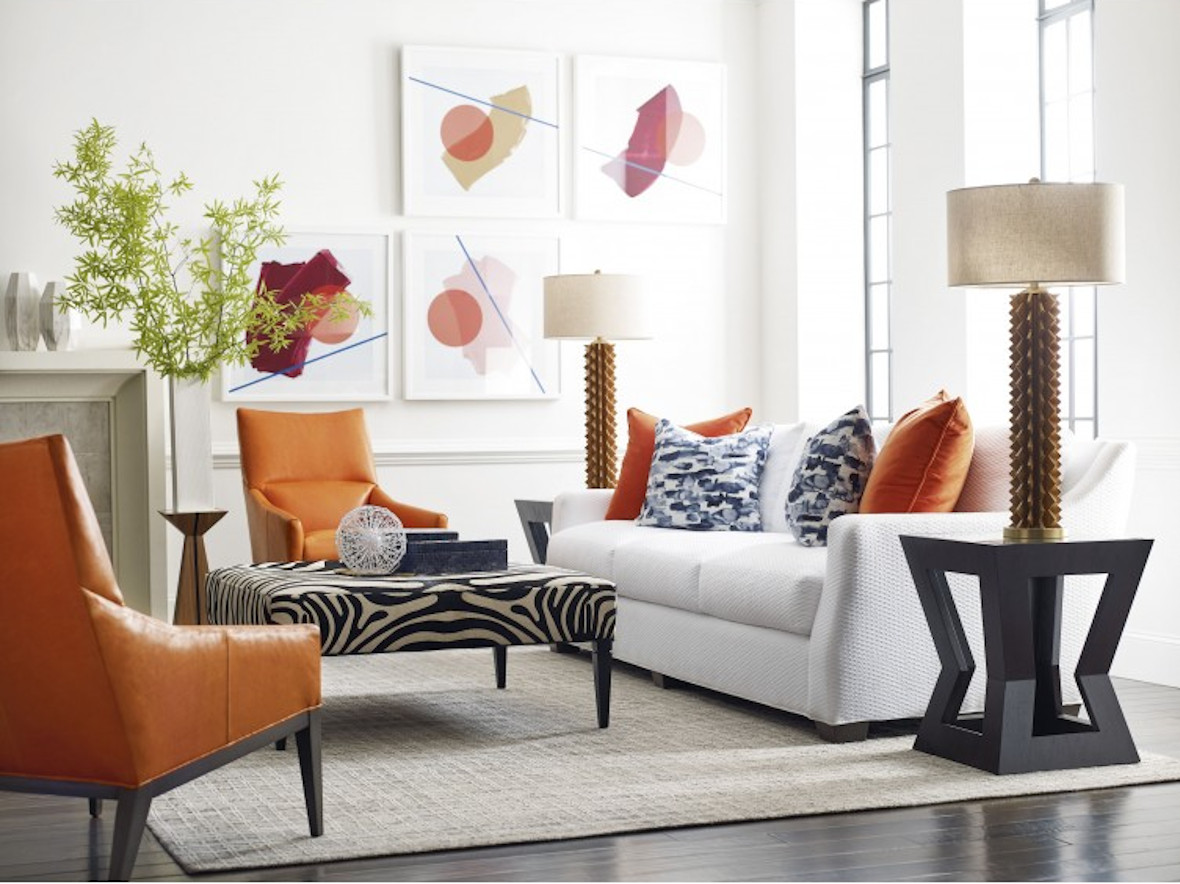 Sophisticated Dining Room Selections
CR Laine's dining chairs draw on classic lines to complement a refined space, while fun and funky silhouettes add whimsy and visual interest to your dining experience. Banquettes provide flexible seating for guests and family, and coordinating or accent benches add versatility and convenience.
Dreamy Bedroom Upholstery
Fully upholstered headboards and bed frames add luxury and opulence to your intimate living spaces. Unique contours evoke exotic locales and ancient motifs. Plush, custom-covered accent pillows lend depth and visual interest to your dreamspace.