American-Made, High-Quality Home Furnishings
Cox Manufacturing Company was founded in 1932 as a pioneering notion in small-scale furniture production. Cox has grown to become a household name and is now a ready source for tasteful, traditional-style upholstered furnishings for every home. The company is family-owned and has preserved the tradition and character of its founder's original vision while securing a respected place in the industry. Cox is proud to supply customers with high-style, quality, American-made furniture, and is dedicated to an increased focus on sustainability and stewardship.
CONNECT WITH AN INTERIOR DESIGNER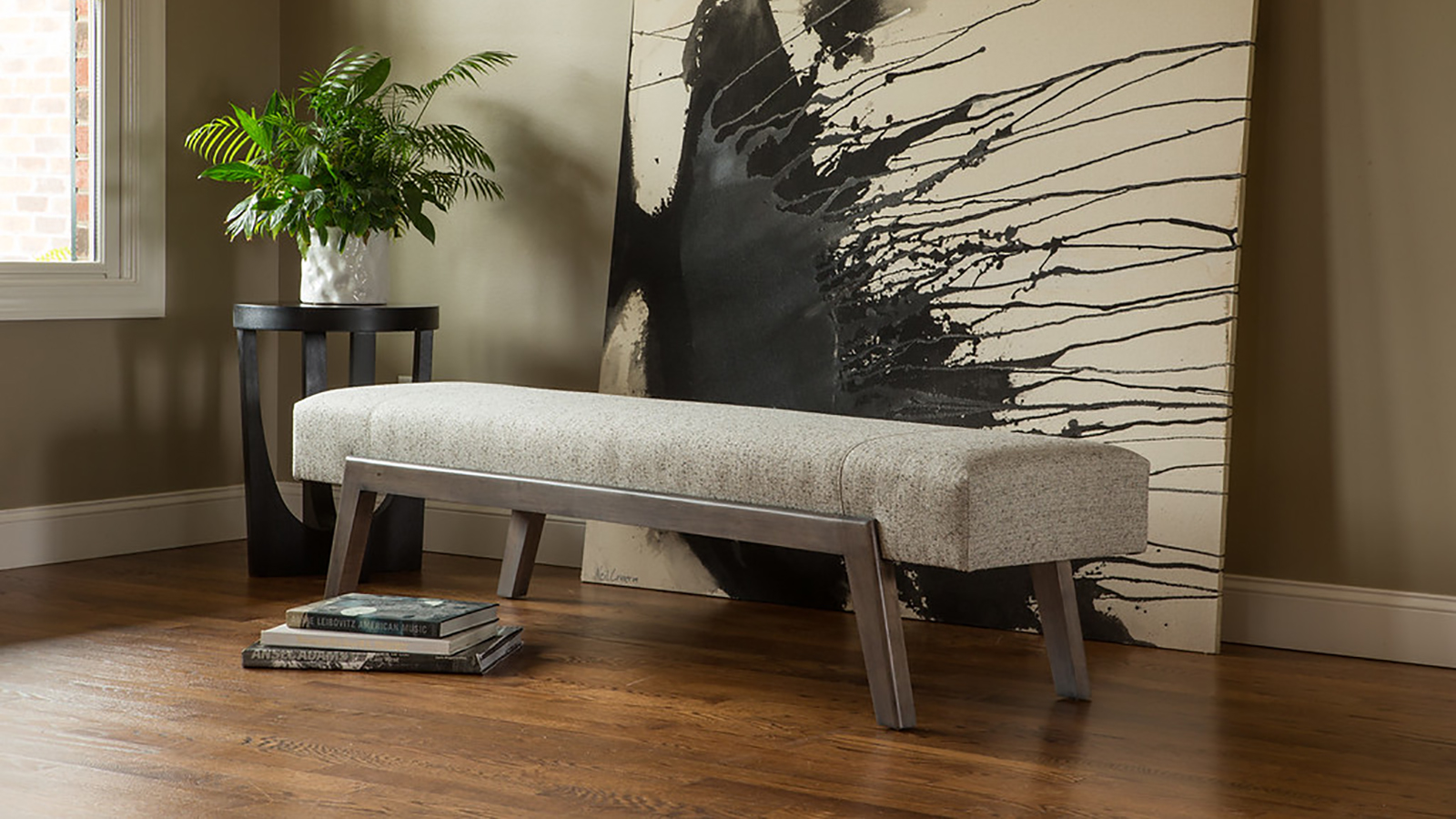 A Tailored Approach to Cohesive Interior Design
Cox offers full customization of fabrics, wood color, and nail detailing for all of their products. Their vast selection allows you to precisely coordinate new pieces with existing décor. Cox specialists can help you to select the ideal complementary textures and shades and will also work with preferred materials that you may choose to supply.
Dining Room Furniture
Dining Chairs
Cox offers a wide range of upholstered options to enhance your dining experience. Opt for a traditional dining or side chair or a swivel or game-style model. Host and hostess chairs and banquettes add dramatic flair to your entertaining space.
Barstools
High, low, and no-back stools on metal or wooden frames bring subdued luxury to dining spaces and can be ordered to counter or bar height. Kick plates are standard, with special order finishes available.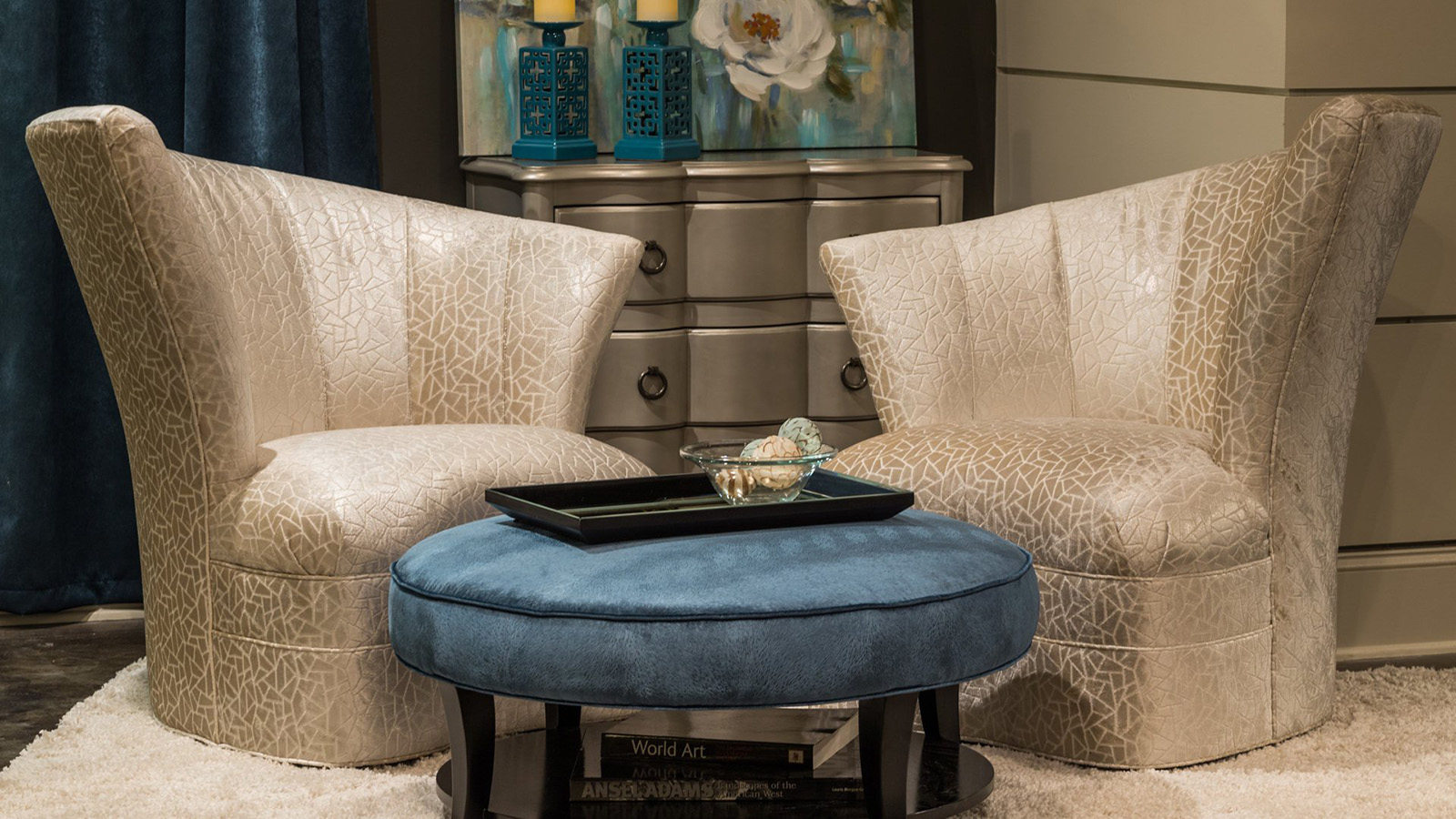 Bedroom Furniture
Headboards
Sizing options range from twin or full, to queen, king, and California king. Headboards feature a neatly upholstered leg and are easily attached to a bed frame. Choose from tufting options to add plush detailing and elegance to your bedroom ensemble.
Fully Upholstered Beds
Select a fully upholstered bed to add a statement piece to your master or guest bedroom. Beds feature upholstered side rails, custom-finished legs, and tufting of your choice. Choose from a full range of size and style selections.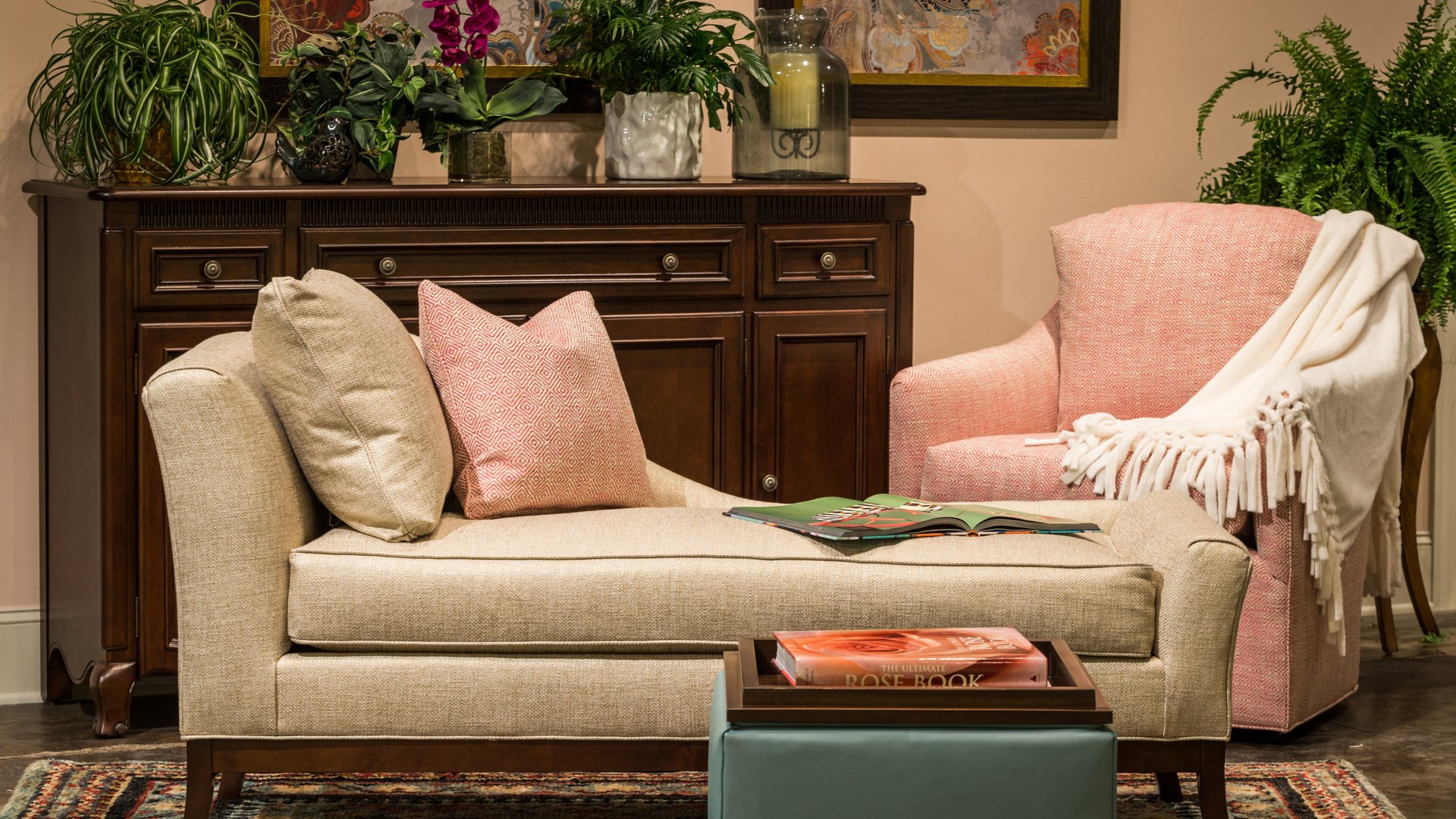 Seating Options
Every room in your home deserves premium styling and comfortable seating options. Cox meets that need with elegance and sophistication.

Stools and Vanity Chairs
Perfect additions to add height, versatility, and even storage, the stool and vanity chairs at Cox feature varied silhouettes and unique architectural details. If skirting is part of the design, several options are available.

Chairs and Ottomans
Cox chair and ottoman sets offer luxurious comfort in a traditional pairing. Ottomans are also standalone additions in an array of shapes and sizes. Classic square, round, and specialty, multi-use storage and tray ottomans will complement any space. To meet specific sizing and style preferences, take advantage of the Custom Ottoman Program.
Chaises, Loveseats, and Benches
An elegant chaise, welcoming loveseat, or stately bench is always an appreciated seating addition to your living room, bedroom, or family room. Choose from a range of options or utilize the Perfect Fit program to build a custom bench that is the ideal size and style for your space.
Accent and Swivel Chairs
Every living room is made more welcoming and uniquely yours with the addition of Cox accent and swivel chairs. Make a bold statement while lending plush styling to living spaces. Opt for a blended down fill in loose cushions for enhanced quality and comfort.
Pillows
Reach a new level of plush, coordinating style with duck-feather pillows. Available in both throw and floor sizes, pillows feature standard pulls for easy maintenance.