Century Outdoor Patio & Garden Furniture
Century's collections of patio and garden furniture are designed with the quality of indoor furniture but engineered to withstand the elements. Choose from over 1,000 fabric options for Century's upholstered outdoor furniture, including chaises, lounge and dining chairs, bar and counter stools, swivel rockers, royal daybeds, sofas, loveseats, sectionals, and ottomans. Complement your outdoor seating with dining tables, cocktail tables, and occasional side tables.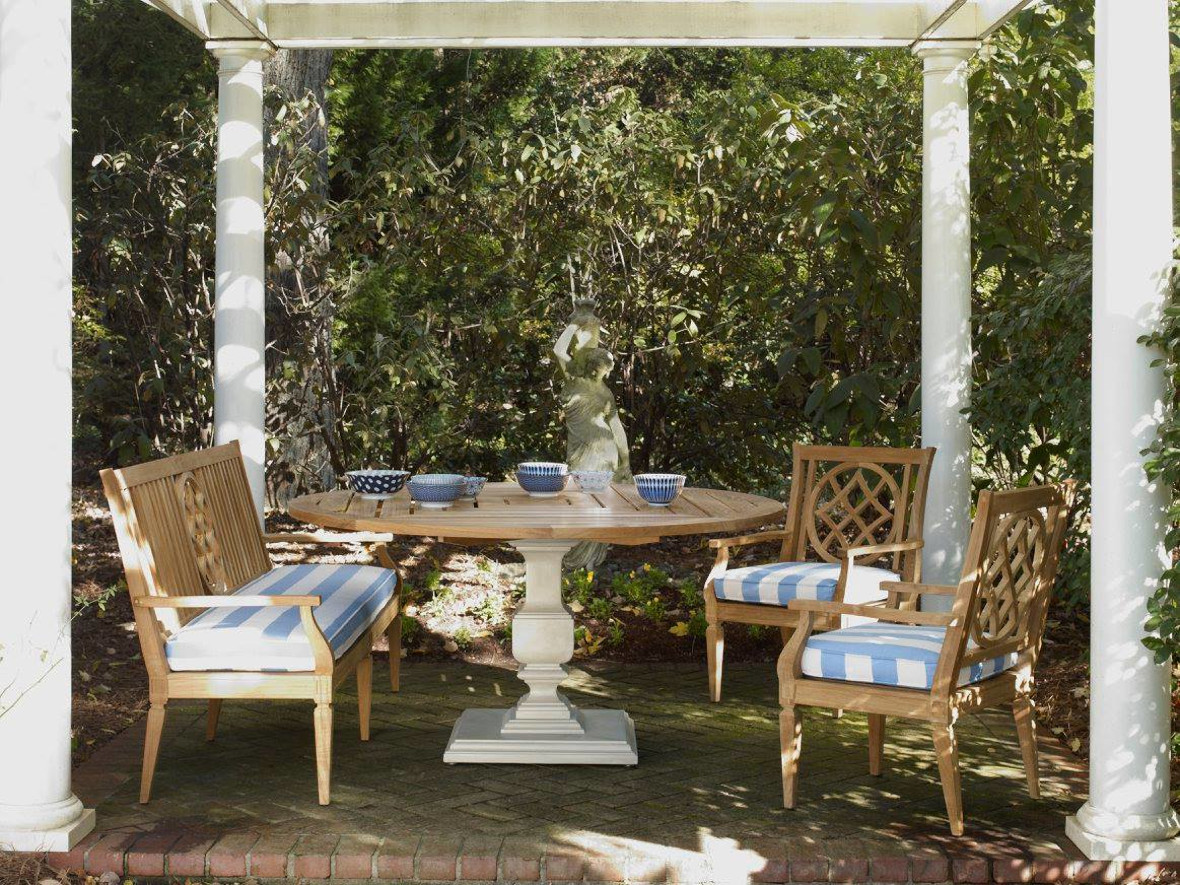 High-Quality Materials
Hularo® synthetic fiber is durable, tear-proof, and highly resistant to chlorine, salt water, and UV rays.
Sunbrella® fabrics are made from a solution-dyed acrylic that is fade-proof and resistant to mildew, water, UV rays, and staining.
Teak wood is very resistant to moisture, rot and decay, and insects. It actually self-regulates its temperature to stay cool in the summer and warm in the winter. Additionally, teak wood is a renewable, sustainable, eco-friendly building material.
Powder-coated aluminum is lightweight and resistant to chipping, peeling, flaking, and corrosion.
Travertine is a natural stone found in hot springs and limestone caves that is very hard, durable, heavy, and highly porous. It's historically used in Italian architecture and artwork.
Tempered glass is shatterproof, scratch- and crack-resistant, and lasts several times stronger than regular annealed glass. This makes it an ideal material for tabletops.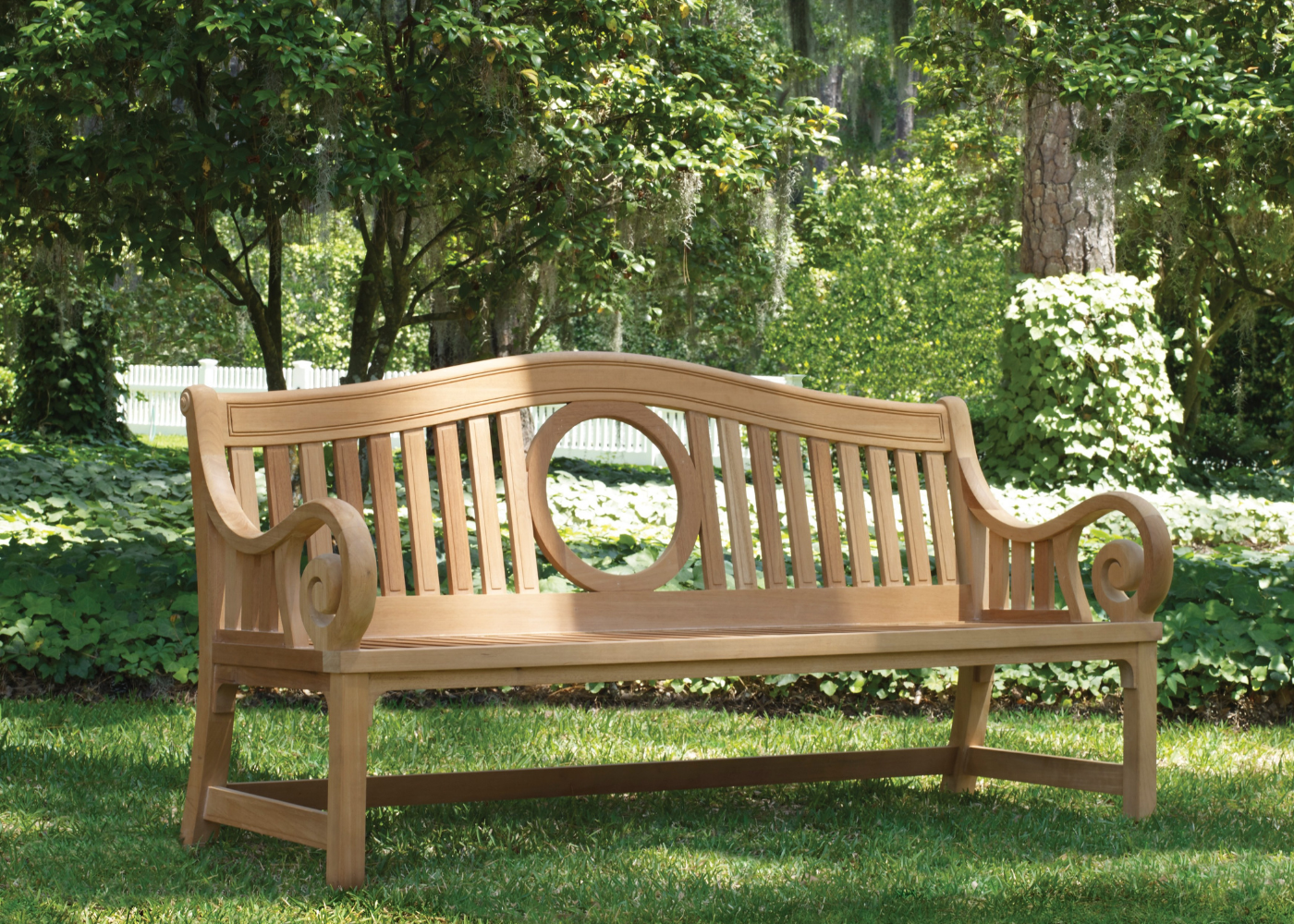 Collections
Bunny Williams
Candice Olson
Deauville
Dunes
Elements
Leisure Complements
Leisure Custom Dining
Outdoor Upholstery
Collections Designed By Thomas O'Brien
Augustine Metal
Library House
Mainland Wicker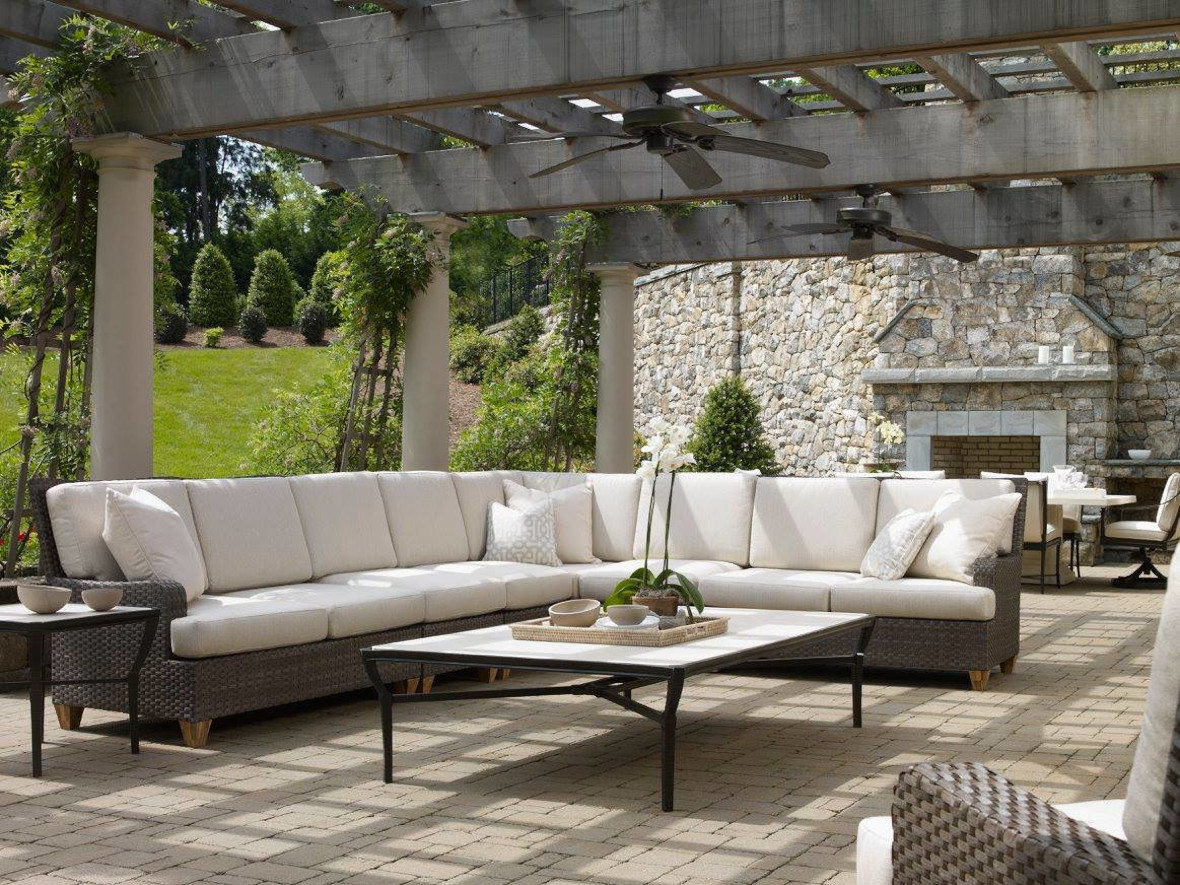 Collections Designed by Richard Friner
Andalusia
This collection demonstrates classic Spanish-Mediterranean styling with saber detailing and decorative fob accents on all pieces. Add a sense of royalty to your patio with a chaise canopy complete with decorative tassels. Or choose sand-cast aluminum framed outdoor furniture featuring a hand-forged appearance that mimics the look of architectural ironwork and balustrades.
Archipelago
Authentic British and Dutch plantation shutter back styling is expressed in details such as v-grooving, turned and reeded legs, and rosettes. The Archipelago Collection is crafted from Southeast Asian, marine-grade teak in multiple antiqued colors.
Denpasar
Inspired by the Dutch and Indonesian Colonial period and Balinese architecture, the Denpasar Collection features extruded aluminum and powder-coated frames that are upholstered with Hularo® synthetic fibers using traditional herringbone and cane weaving techniques.
Estancia
Create your very own romantic home resort with the Estancia Collection. Its design is reminiscent of Argentina's legendary haciendas and vintage Spanish Colonial-style architecture, featuring distressed teak wood, vinyl upholstery, and weatherproofed brass nailheads.
Maison Jardin
The Maison Jardin Collection captures the grace and magic of Provence. Spiral volute and buckle details, teak wood slats, vintage colors, and French motif fabrics characterize this elegant line of garden furniture.
Metropolitan
This collection of upholstered sectional seating features bold, clean lines in marine-grade teak accented with striking nickel-plated details, creating a cityscape design that is both contemporary and classic.
South Beach
The modern silhouette of the South Beach Collection is a subtle blend of traditional and contemporary styles. Inspired by the Florida oceanfront scene, this collection is ideal for outdoor living spaces that combine an urban feel with a beach theme.