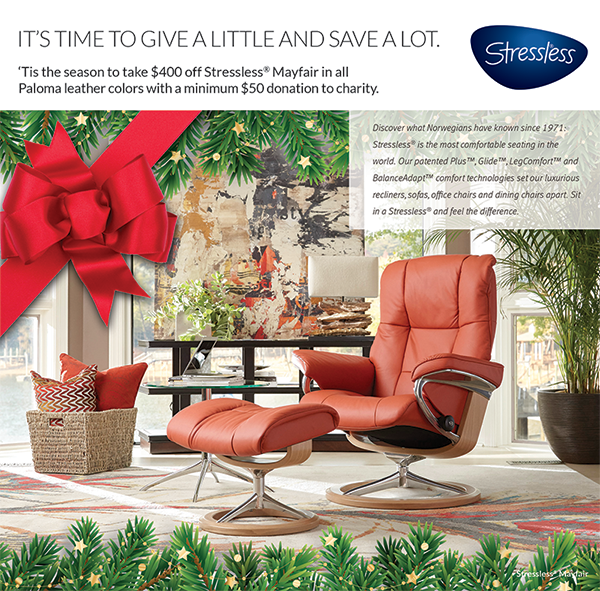 Tis the season to take $400 off Stressless® Mayfair in all Paloma leather colors with a minimum of $50 Donation to charity
Discover what Norwegians have known since 1971: Stressless® is the most comfortable seating in the world. Our patented Plus™, Glide™, LegComfort™ and BalanceAdapt™ comfort technologies set our luxurious recliners, sofas, office chairs and dining chairs apart. Sit in a Stressless® and feel the difference.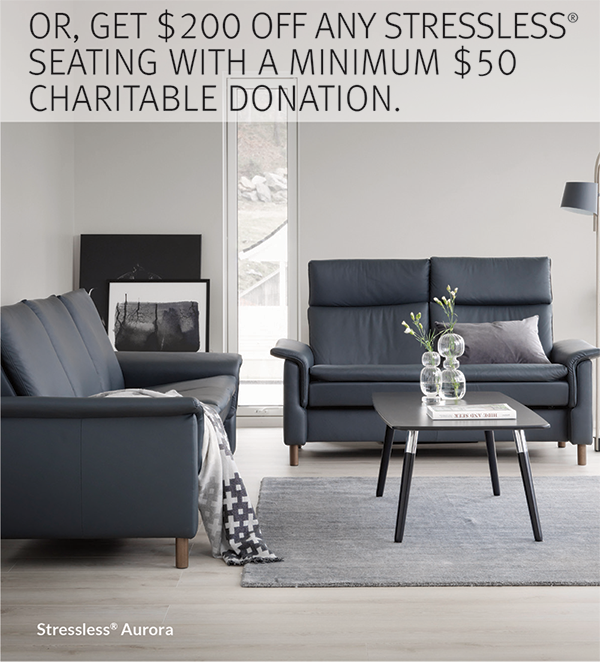 $200 off any Stressless® Seating with a Minimum $50 Charitable Donation
Made in Norway
Crafting fine furniture is an art passed down from generation to generation. A rich history of insights, innovations, trials and tribulations tells the story of who we are. Over the past eighty years, our design, craftsmanship and attention to detail have evolved and grown to make Stressless® comfort beyond compare.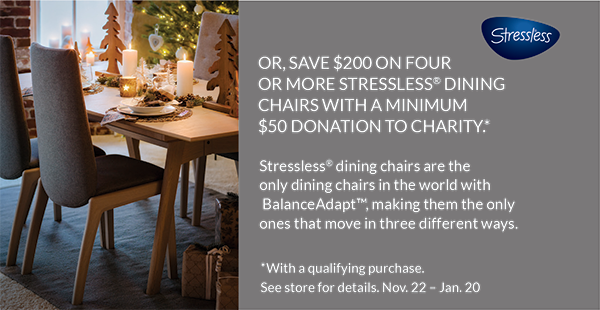 $200 off on four Stressless® Dining Chairs with a Minimum $50 Donation to Charity
Stressless® dining chairs are the only dining chairs in the world with BalanceAdapt™, making them the only ones that move in three different ways.