This article appeared in the 10/18 edition of Currents Magazine
New treasures and gallery makeovers await Sedlak shoppers this season
By Lauri Gross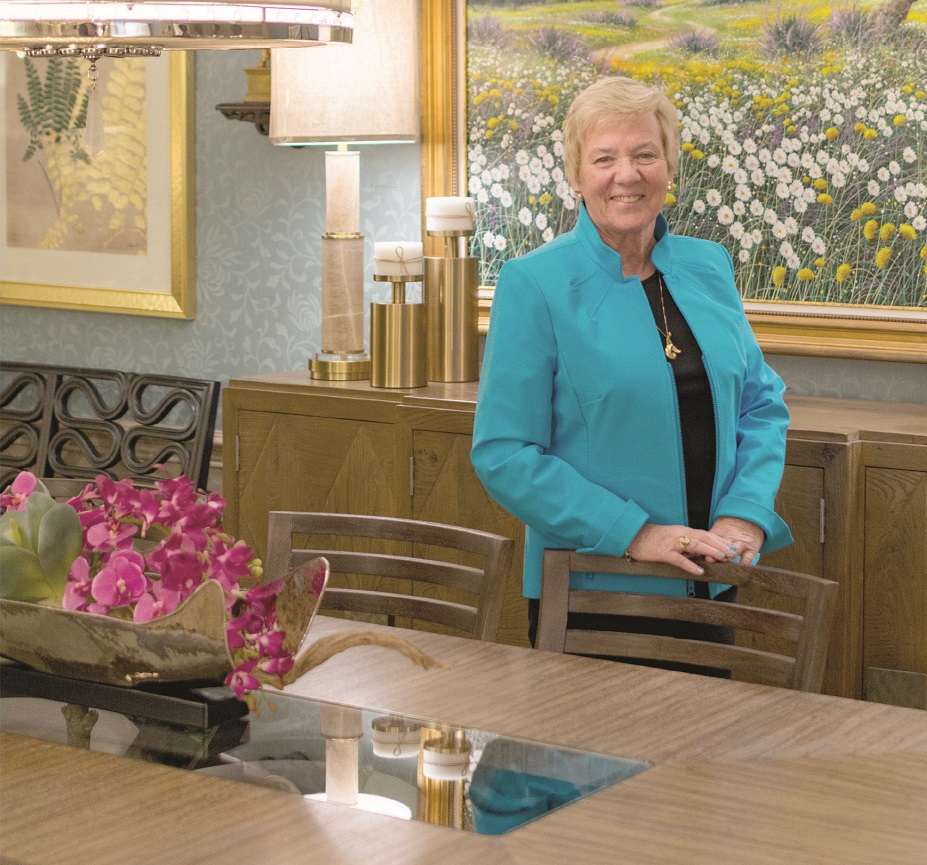 The furniture business is no place for a couch potato; just ask Sedlak Interiors which has been serving Northeast Ohio since 1947. Never content to rest of their laurels - or their couches - Sedlak's (in Solon) is constantly evolving, growing and changing with furniture design trends and customer needs.
"I followed my dad's footsteps," said Jan Sedlak of her father, John, who founded the business. Today, Jan serves as co-president of the store along with her brother Jeff. Their mother Dorothy is CEO and still comes into the store every day. John passed away in 2013, at age 87.
Describing a lesson she learned from her father, Jan said, "Anytime there is a change in ownership of a company (whose products) we sell and represent, we want them to become better or continue the same as they were doing. We constantly monitor our vendors to be sure they maintain the excellence our customers demand."
As Jan explained all the changes she saw at the furniture market last spring, such companies closing down or being under new ownership, she said, "So many things have happened in the furniture industry." Of the new incarnations of these companies, Jan said, "They have to maintain Sedlak's standards and if they don't, we won't carry them." Jan searches for new companies to fill the void and she said this month, the store will introduce new treasures that they found.
"We are opening a new gallery," she said. "The major gallery that we are really changing now is Theodore Alexander. The Theodore Alexander Company is wonderful. We had it for years. It was bought out by a new owner and he has taken the company to higher standards. With new designers, it is excellent and we are excited about it."
Sedlak's is actually introducing several new companies or companies under new ownership to their 100,000-square-foot showroom known as the 'Street of Dreams' that features 27 galleries. Describing the additions to the store, Jan said, "We are super excited. There are new, high-quality designs in a large variety of styles."
"We will always have companies that do custom, that is here to stay."
- Jan Sedlak